Paying for a monthly parking spot is significantly cheaper and easier than using daily parking services or street parking. Locating a suitable spot each day can be stressful and expensive, and street parking can lead to pricey Denver parking tickets. Reduce your expenses and stress levels by getting a Denver monthly parking space. Finding a low-cost and suitable monthly parking option requires in-depth research, but Parking Access is here to save your time! Dive into our comprehensive guide to learn all the relevant information and tips on Denver monthly parking, as well as monthly parking near Denver Airport.
Monthly Parking in Denver
The prices for monthly parking in the City of Denver range from $65 up to $300, depending on the location and amenities. You have so many options, and finding the one that suits all your needs may be tough. That's why we used sites like SpotHero and ParkWhiz to discover the most cost-effective parking facilities in the most popular Denver neighborhoods. We also listed a few hot tips that will help you minimize your costs!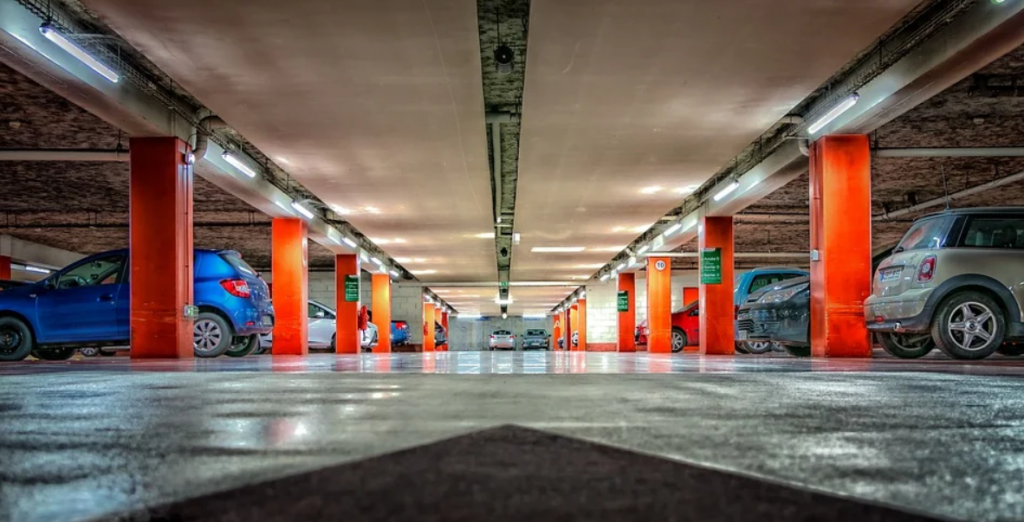 The Best Denver Monthly Parking Options
Check out our list to compare the prices in the city neighborhoods and find what works for you in no time! You'll discover the most affordable facilities in Downtown Denver and the surrounding parts of the city. All parking lots and garages on our list offer 24/7 parking.
| | | | |
| --- | --- | --- | --- |
| Neighborhood | Parking Facility | Address | Price |
| Downtown | Crowne Plaza Garage | 1450 Glenarm Pl. | $200 |
| Downtown | Lincoln St. Garage | 1855 Lincoln St. | $180 |
| LoDo | Nationwide Parking Lot | 1524 14th St.  | $270 |
| LoDo | Blossom Lot | 1801 Market St. | $210 |
| Capitol Hill | Republic Parking Lot | 901 Grant St. | $170 |
| North Capitol Hill | Stop-N-Park Lot | 1712 Pearl St. | $150 |
| Civic Center | Cross Lot | 1131 Lincoln St. | $175 |
| Five Points | Metro Parking Lot | 2161 Larimer St. | $100 |
| Auraria | Elitch Gardens Lot | 2098 Elitch Cir.  | $120 |
| Jefferson Park | Element 47 Apartments | 2180 N. Bryant St. | $85 |
Money-Saving Tips—How To Cut Denver Parking Costs
Before you make any reservation, be sure to pay attention to the following details and find a way to save your money!
Many downtown parking facilities offer timing discounts. If you need parking during weekends only or overnight, you will get a discounted parking deal! For example, the 1524 14th St. Lot in LoDo has a monthly rate of $270, but you can pay $150 to get a spot between 6 PM and 8 AM Mon–Fri plus 24/7 on weekends. There are other options, too—the 1060 Acoma St. Lot in Civic Center offers parking from 7 AM to 7 PM on working days for only $125. This is a great option if you work in this area.
Location is very important as well. Look for a Denver monthly parking area in a neighborhood farther from the city center—they are usually low-priced. For instance, the Rev360 Garage in River North Art District has a monthly price of only $75 for a 24/7 service. You can park there and then take a short walk to the bus or train station and reach the downtown area in 15 minutes.
Pre-book your spot online or call to make a reservation, and feel free to negotiate! Cheap parking deals are often available online, but you can also call the provider directly and try to lower the price. The negotiating will be especially helpful if you don't need a 24/7 parking option. Check out the list below for contact details of the Denver parking providers!
| | |
| --- | --- |
| Parking Operator | Phone Number |
| LAZ Parking | 303-291-1111 |
| SP+ | 303-292-6126 |
| Republic Parking | 303-297-8912 |
| Nationwide Parking | 800-291-8237 |
| California Street Parking Garage | 303-291-1111 |
| Broadway Garage | 303-377-2546 |
| Blake Street Garage | 720-836-6799 |
Monthly Parking at Denver Airport
If searching for long-term parking at or near Denver Airport, we have a few suggestions! The most reasonably-priced option offered by DIA is the 61st and Peña Lot, which is available for as low as $6 per day. However, it's placed on RTD's University of Colorado A-Line, and you would have to pay an additional $10.50 for the train to your terminal. To avoid paying for airport transfers, use one of the off-site lots, such as ParkDIA or Renaissance Denver Stapleton Hotel Parking. Both off-site parking options are even more affordable than the first one and offer airport shuttle services.
FAQs
How much is monthly parking in Denver?
The prices depend on the location and parking option, but you can find a spot in the downtown area for approximately $150.
What is the cheapest downtown Denver monthly parking option?
The most cost-effective option is provided by lots that offer various parking options. If you choose the one with limited access, you can save a lot! For example, the 789 Lincoln St. Lot in Capitol Hill has a rate of only $65 per month for parking from 5 PM to 7 AM Mon–Fri plus 24/7 on weekends.
How to reserve a monthly parking spot?
Make a reservation online using sites like SpotHero and ParkWhiz or contact a city parking provider. This goes for monthly parking in other cities, such as Boston or Philadelphia.
————————————————————————————————————————
Parking Access takes the edge of any parking process! We can assist you in booking low-cost parking at some popular locations in Denver, such as Coors Field and Ball Arena.