Astoria Park parking
With stunning views of Manhattan and a host of sports and playground facilities, it's easy to see why Astoria Park is one of Queens' most popular attractions. This popular recreation ground on the edge of the East River offers plenty of free parking options, from surface lots to street parking. We whittled down the best choices in NY below, along with tips on public transportation.
Astoria Park sits on the eastern shore of the Hell Gate at the following address: 19 19th St, Astoria, NY 11105, USA
Before Visiting the Park
While it's free to visit the park, several sports facilities, including the tennis courts and skate parks, require a permit or a signed waiver to use. Visit the website of the New York City Department of Parks & Recreation for more information about requirements and operational hours.
Convenient Parking Near Astoria Park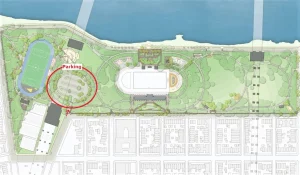 The Astoria Park parking lot is located off the corner of Hoyt Avenue North & 19th Street. This public parking area is free, and it is the most convenient place to park. Parking your car overnight is not allowed on this lot and offenders are subject to penalties.
Nearby Street Parking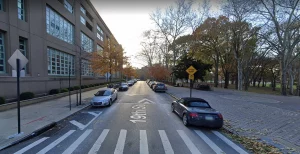 If Astoria Park parking is full, you'll find several street parking near the location, especially along 19th street and Hoyt Ave N. Most street parking within the vicinity is free, and those closest to the park tend to fill up faster once the swimming pool opens. We suggest getting to the venue early to ensure a street parking spot.
Street parking is prohibited for several hours once a week due to brooming, and cleaning schedules vary depending on location. Pay close attention to posted signs to avoid incurring an NYC parking ticket.
Public Transportation Options
The MTA (Metropolitan Transportation Authority) serves the NYC metropolitan area and is the easiest way to get around the city. Bus line Q69 drops by 21 St / 23 Av station, a five-minute walk from the park. Subway lines N and M stop at Astoria Blvd station, also a five-minute walk from the park. Both transportation options have a one-way fare of $2.75 for most riders.
Find the Perfect Parking Spot in NYC
Parking doesn't have to be difficult in NYC. Here are our guides to the city's top attractions:
Utilize our airport and cruise port parking guides to compare rates and reserve parking: