The classic image of New York City typically includes a jumbotron, street performers, thousands of people on foot, and bumper-to-bumper traffic in the streets. Home to over 8.5 million people and a vacation destination to countless more, the concrete jungle of New York City is a nightmare for those looking for a place to park their car. Fortunately, Parking Access has your back—take a deep dive into our guide to NYC parking tickets to discover how to contest or avoid them easily!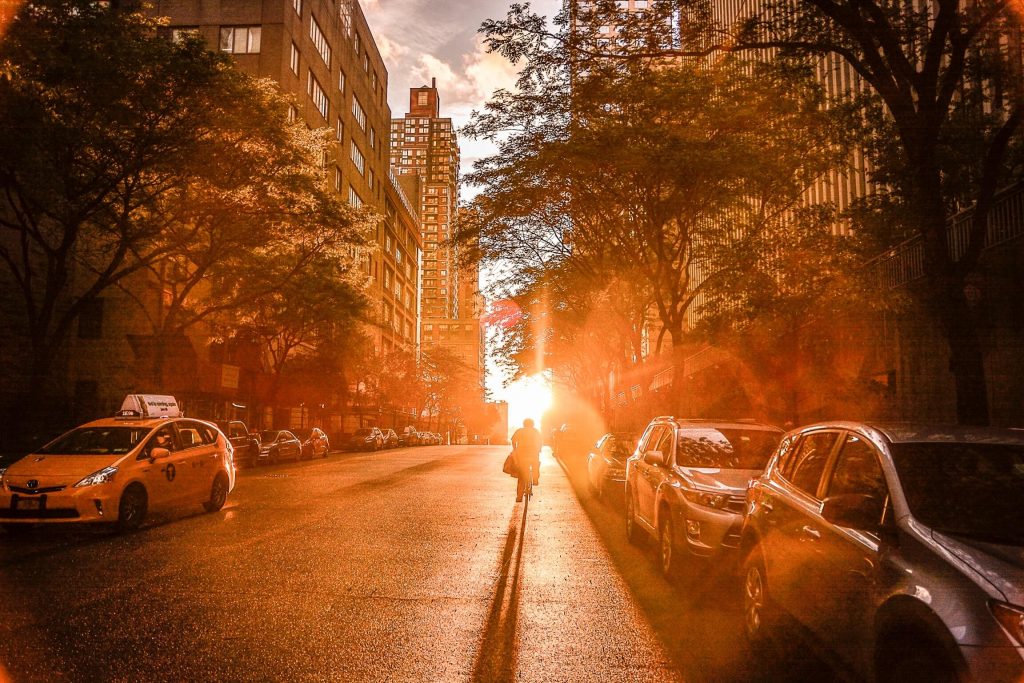 Parking in the city is so horrendous that generations of local New Yorkers have adapted to an entirely car-free life. Unfortunately, avoiding daily driving isn't possible for everyone, and car ownership in New York City is actually growing. This means that finding legal parking is harder than ever and, just like the city, enforcement never sleeps.
Did you know the average parking ticket in New York City is $85? If you keep getting tickets, your car might get booted, impounded, or towed, thus making the grand total exponentially more than the original amount. Go through our guide to learn more about how to reduce your NYC parking fine!
Parking Tickets Aren't Going Away
Collecting fines from NYC parking violations, as well as selling parking permits, is an easy way for the city to boost its revenue for the NYC Department of Finance. This means getting away with illegal parking is almost impossible. Parking tickets have shown to be a cash cow for the NYC Department of Finance, bringing in hundreds of millions of dollars every year! If you do not take advantage of their easy online paying method for your parking citation, you will pay the parking fine plus a late fee.
Fighting Your NYC Parking Ticket
Got a recognizable orange envelope? Luckily, just because you've received a parking ticket and citation number doesn't always mean you have to pay for it. You always have the right to fight NYC parking tickets if you believe that it wasn't given fairly. If your ticket has an error on it or you have substantial proof that the ticket was unwarranted, contesting it may be in your best interest. 
How Do I Contest a New York Parking Ticket?
To begin the process, you'll have to request a hearing within 30 days after the New York City parking ticket was issued.  
Apps such as DoNotPay can help you navigate the process of contesting a parking ticket in New York City. This robot lawyer has helped overturn millions in parking tickets! More people than ever are requesting hearings to fight their NYC parking tickets, and many people are walking away ticketless.
If you feel that you didn't deserve the ticket you got, be sure to present all evidence that might support your "not guilty" plea, including photos or even witness testimony. Additionally, you should make sure to check for small mistakes on the ticket.
Possible reasons to dispute a NYC parking ticket:
Illegible ticket
Wrong date, time, or county
Incorrect vehicle information (wrong license plate number, plate type, vehicle color, model year, or vehicle manufacturer)
Not specified whether you were parked in front of or opposite the address in question
Signage issues (a sign isn't visible or has incorrect information
Someone else was driving the car
Even if a judge finds you guilty at an NYC parking ticket hearing, you can appeal the decision. To request it, you must file this application within 30 days of the hearing decision.
Don't plan on fighting your NYC parking ticket? Pay it right away to avoid any late fees or additional consequences!
How To Pay an NYC Parking Ticket?
New York City gives you three ways to pay for your ticket:
In-person—head to one of the five Finance Business Centers
Online—follow the instructions for online payments
By mail—mail your payment to NYC Department of Finance, Church Street Station, P.O. Box 3640, New York, NY 10008-3640
If you don't pay for more than 90 days, the city will add $60 to your infraction.
Tips to Avoid NYC Parking Tickets
If you insist on driving your own vehicle in the city, there are some tricks to help avoid getting an orange envelope with a parking violation. The City of New York is notorious for cryptic and constantly changing parking signage, so before you park your car, be sure to read all signs posted in the immediate area.
Most people probably don't understand the sign jargon, so you can visit the official NYC website to read up on the parking rules and regulations and make sure you aren't breaking any rules.
How to avoid parking citations:
Read all signs thoroughly
Give yourself plenty of time to find a suitable parking area
Use parking apps to find the cheapest nearby spot

Cheaper Means of Transportation
You can dodge New York City parking tickets by avoiding driving entirely. Today, many ways of getting around don't require searching for a parking spot or risking a ticket. The Big Apple is equipped with intricate mass transit such as the subway system that eliminates the need for a motor vehicle.
Though it might take some practice, navigating the subway is a part of the true New York City experience, with no risk of a pricy parking ticket. If you'd rather stay above ground, rideshare apps such as Uber and Lyft have made quick rides more accessible than ever by allowing you to call a car at any time with the touch of a button.
If you're feeling old-fashioned, you can even yell for a classic yellow taxi from the side of the road. Though they are not cheap, these alternatives will definitely cost you less than a parking ticket in New York City! They are also undoubtedly less stressful than trying to find a spot in one of the country's most popular cities.
Where To Park in NYC
Parking lots and garages the safest places to park your car but usually more expensive than the traditional parking meter. To plan your New York City parking ahead of time, visit the NYC Department of City Planning website to determine which parking lots and garages are near the area you want to visit. 
Parking Access can assist you in finding an affordable parking spot near many popular locations throughout New York City! Check out our guides for additional information and money-saving tips:
Even if you don't plan on visiting these places, you can go through the guides to look for suitable nearby parking services. For example, the Barclays Center parking guide offers plenty of information on many Brooklyn parking lots and rates!
Wherever you go, be sure to give yourself ample time to find a legal spot to park your car. Rushing may lead to hasty parking decisions or missing posted signage that may warrant a parking ticket.
Street Parking Rates in New York City
NYC parking prices vary across the five boroughs and depend on neighborhood parking conditions. Hourly parking rates in the City of New York range between $1.25 and $7.50, or between $5 and $8. For example, the first hour of street parking is $4.50 in Midtown Core and Lower Manhattan but $2.50 from Manhattan 96th Street to 110th Street. In business districts outside of Manhattan, the hourly rate is $2 for the first and $4 for the second hour. See NYC DOT for more information.
Bottom Line
Manhattan is a destination on almost everyone's bucket list and a shining example of life in America. Though the city is always a leader in innovation and technology, it may not be the best place to bring your car.
Some say it is easier to get an NYC parking violation than it is to park legally! Parking in the city is difficult due to a shortage of affordable legal parking and a surplus of cars. With a constantly growing population and a thriving tourist economy, the problem will probably not get better with time. Parking enforcement tightens every year to help fund the city and to keep the streets under control.
For these reasons, if you plan on spending time in the city, note that it is easily accessible to those without a car. If you have to drive, make sure you do your research beforehand—getting a parking ticket in NYC may end up costing more than you'd think. In case you get a ticket, use our tips to fight it successfully!
All Rights Reserved