The street parking process can be a hassle in big cities, and Pittsburgh is no different, but our guide will smooth the way for quick and easy parking. Parking Access offers all the relevant information regarding city parking regulations, meters, off-street parking, and citations. Learn how to successfully avoid, dispute, or pay your Pittsburgh parking ticket in no time. Use our hot tips and other helpful info to drive around the city without any hassle!
How To Avoid a Parking Citation in Pittsburgh
You can stay away from tickets and save money by using an off-street parking lot or garage, reserving parking in advance, or taking advantage of public transportation. If you come across a vacant on-street spot, pay attention to the signs, time limit, or any other regulation. Keep reading to learn how to use parking meters, book off-street parking, or take the "T" or a bus.
Be Cognizant of On-Street Parking Regulations
Knowing the city parking rules and reading the street signs will undoubtedly help you avoid citations. Pittsburgh has an extensive multi-space meter parking network, and the parking kiosks are easy to use—enter your license plate number, insert coins or your credit card, and you're free to go! If you have questions regarding the Pay-by-Plate system, call Pittsburgh Parking Authority at 412-927-1101.

Street parking meters in the downtown area are in effect Monday through Saturday from 8 AM to 6 PM. So, downtown parking is free after 6 PM and on Sundays, while standard hourly parking rates depend on the location. Read the signs carefully, be patient during peak hours, and pay attention to the time limits.
Reserve Off-Street Parking in Advance
Don't waste your time searching for a nearby metered parking space—book a spot in advance to save time and possibly money! Use platforms like SpotHero or ParkWhiz to reserve parking in a city parking garage or lot. 
If you're headed to a concert or sports game, check out the following guides to find the best event parking service:
Drivers going to PIT can also find and pre-book Pittsburgh Airport Parking for short and long stays!
Use Public Transit
Thanks to Port Authority, residents and visitors of the greater Pittsburgh area can use the low-cost bus and light rail services. Pittsburgh's light rail system is also known as the "T" and is the most convenient transportation option in the city. A regular cash fare is $2.75, while a Day Pass is $7. If you're flying into Pittsburgh Airport, take the 28X downtown and transfer to any bus or train with a ConnectCard for only $1. 
How To Contest a Pittsburgh Parking Ticket
If you already got a Pittsburgh parking citation and want to fight it, submit the request for review in one of the three ways:
A Parking Court Judge will review your request and come to a decision remotely. If you wish to interact with the judge, schedule an in-person hearing by calling (412) 560-7222. Use the same number if you have any questions, or turn to DoNotPay, and let them take care of it!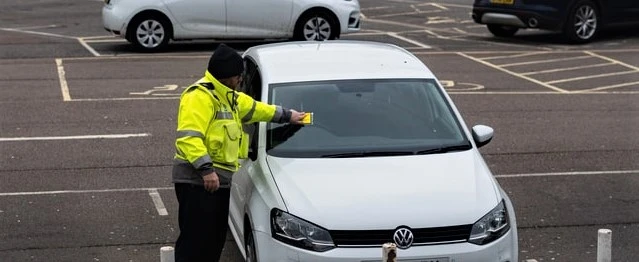 How & Where To Pay a Pittsburgh Parking Ticket
Although Pittsburgh parking tickets don't go on your record, they can increase and lead to additional charges or even towing. If you cannot dispute your citation, be sure to pay it within 21 days in one of the following ways.
Learn About Parking Infractions in Any Major City
Parking Access creates helpful and up-to-date parking guides for drivers across the continent! Aside from the Pittsburgh parking ticket information, we can also help you learn more about the following.
In addition to parking tickets, our team has covered multiple parking-related topics, and you should check us out whenever you need discounted parking in a major city or for any significant event!