Parking at Universal Studios Hollywood
If you want to enjoy exciting rides, the World of Harry Potter, or the King Kong 3D movie, don't miss Universal Studios. We will save your time at the theme park/film studio by providing the cost of garage parking areas and annual passes. Each visitor parking area is well-lit and located a short walk away from any park's attraction. Use them instead of street spots, park safely near the entrance, and embark on an adventure you'll remember for years.
How Much is Parking at Universal Studios?
Universal Studios provides several short-term parking options, and your parking fee will vary depending on the service and time of the day. Here is the complete price list.
| | | |
| --- | --- | --- |
|   | Before 5 PM | After 5 PM |
| General Parking | $30 | $10 |
| Preferred Parking | $40 | $20 |
| Front Gate Parking | $60 | $60 |
|   | First 2 Hours | After 2 Hours |
| Valet Parking | $25 | $45  |
Unlike Prime Parking at Universal Orlando Resort, the preferred parking garage here may be worth the cost if you're comfortable with spending an extra $10 to $15. However, we recommend the general parking service and the Jurassic Parking Garage for Universal CityWalk visitors.

Note: Accessible parking spots are obtainable on a first-come, first-served basis on level 3 of each Universal Studios Hollywood enclosed parking garage. General parking rates apply, and a handicap parking permit is required.
Universal Studios Hollywood Parking Tips
If official parking at Universal Studios Hollywood is too pricey, we prepared a list of several excellent alternatives. Use the info and our top tips below to have a hassle-free visit!
Tip #1: Park at a Metro Station
Parking at the Universal/Studio City Station or North Hollywood Station is the best parking hack! These stations cost $3 to park for the entire day, which is quite affordable compared to Universal Studios parking. If you park at North Hollywood Station, you'll need to take a quick Metro ride for $1.75 one-way.
Using the Universal City/Studio City Metro Station is one of the easiest tricks for parking at Universal Studios in Hollywood. You don't even need to ride the Metro, and there are two parking lots for this station. Spots can be difficult to find with the closest parking lot, so get there early and make sure to check both lots. Once parked, you'll need to take an approximately 13-minute walk to the park entrance. 
Tip #2: Park Nearby and Arrange Uber or Lyft
If you park in a neighborhood that's around a mile away or less, Uber or Lyft will be very cheap (let's guess around $5). Be aware of the parking signs, though, and read them carefully—nobody wants to deal with pricey parking tickets on their fun trip. 
Tip #3: Get an Annual Pass
If you plan on visiting Universal Studios more than one day per year, you might want to look into their annual passes. They're a fantastic deal! Free parking at Universal Studios Hollywood comes with only the gold and platinum passes, which also include a number of other perks. 
California Neighbor Pass

: $149/year 

Silver Annual Pass

: $184/year

Gold Annual Pass

: $259/year

Platinum Annual Pass

: $479/year
These are discounted prices and are subject to change. Click here for up-to-date information.
Tip #4: Check Their Website for Deals & Promotions
This is more of a general savings tip, but it's a great idea! For example, they always offer $5 Universal City Walk parking if you see a movie at the theater. If you opt for this service, don't forget to validate your Universal Studios parking pass! Note that this might not be the best option when you're headed to the theme park. 
Tip #5: Stay in a Hotel With Free Parking & Shuttle Service
Plenty of hotels are located within a few miles of the theme park, and many offer free shuttles or free self-parking services! We did some research to find a Universal resort hotel that provides both and found one a short drive away from the park. Coast Anabelle Hotel is excellent-rated and features complimentary parking and shuttles to and from the park.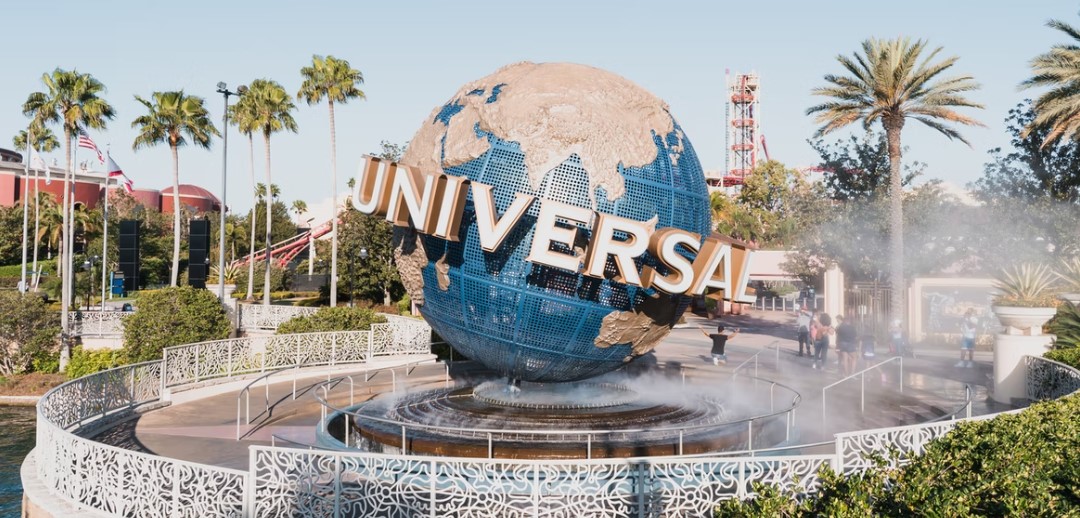 Find Parking Easily Anywhere in Southern California
Aside from car parking at Universal Studios Hollywood, our guides can help you find discounted parking spots at countless locations in the region. Check out some of the best theme parks in Southern California:
We can also assist you in booking low-cost event parking garages at venues throughout Los Angeles and Anaheim, such as the following.
If you live in the area and plan on having a trip, check out our parking guides related to the closest airports to Universal Studios.