Last Updated on August 18, 2021 by Nabila
Planning a visit to Universal Studios in California? You're in the right place! We'll be sharing hacks for saving money on the spendy Universal Studios Hollywood parking, as well as a couple of general tips for better budgeting on your trip.
Although this article mostly focuses on parking at the theme park, there are a couple of tips for saving money with other aspects of your trip.
How Much is Parking at Universal Studios Hollywood?
| | |
| --- | --- |
| General Parking | $25 before 6pm – $10 after 6pm |
| Preferred Parking | $40 before 6pm – $20 after 6pm |
| Front Gate Parking | $60 before 6pm – $30 after 6pm |
| Valet Parking | $25 first 2 hours – $45 after 2 hours |
Pricey, right? On the bright side, it's much easier to save at Universal Studios compared to the massive Disney World parking!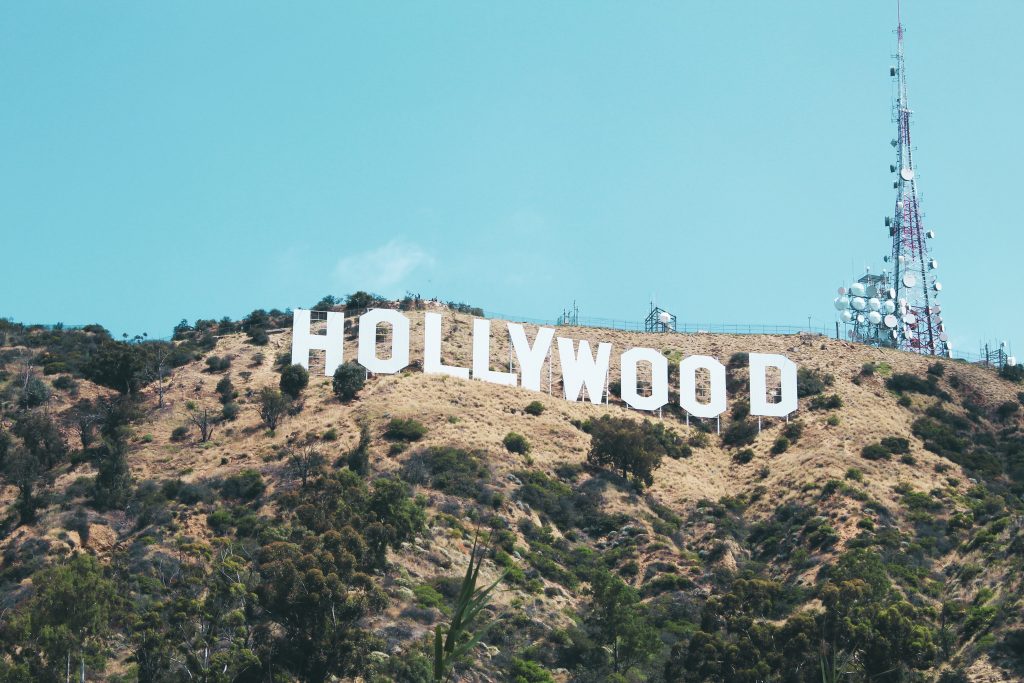 6 Tips for Universal Studios Hollywood Parking & Other Savings!
Tip #1: Park at the Metro Station
Parking at the Universal City / Studio City or North Hollywood metro stations is the best parking hack! These stations cost $3 to park for the entire day – quite a savings compared to Universal Studios parking. Depending on the station, you may also need to take a quick Metro ride ($1.75 one-way).
Universal City / Studio City Metro Station
This is one of the easiest tricks for parking at Universal Studios in Hollywood. You don't even need to ride the Metro if you park at this station! There are two parking lots for this station. Spots can be difficult to find with the closest parking lot, so make sure to check both. Getting there early is the best way to grab a spot.
Once parked, you simply need to take about a 14-minute walk (0.6 miles) to the Universal Studios entrance. This is only a couple of minutes longer than the $25 general Universal Studios Hollywood parking that the park offers!
Lots are located at:
3901 Lankershim Blvd – 0.4 mile walk
10706 Ventura Boulevard – 0.7 mile walk
North Hollywood Metro Station
Can't find any spots at the two lots for the previous station? Try the North Hollywood station! You'll need to take a very quick Metro ride, which will cost you an extra $3.50 ($1.75 for a one-way ticket).
Instructions:
Take the red line train Eastbound toward Union Station / Downtown LA
Get off at the next stop – Universal City / Studio City Station (will be a 4 minute ride)
Take the 14 minute (0.6 mile) walk to Universal Studios
Even with the ride, this beats the expensive parking at Hollywood Universal Studios.
Tip #2: Park Nearby and take an Uber/Lyft
If you park in a neighborhood that's around a mile away or less, Uber or Lyft will be very cheap (let's guess around $5). Make sure to be aware of the parking signs though – nobody wants to deal with stressful parking tickets on their fun trip.
Tip #3: Get an Annual Pass
If you plan on visiting Universal Studios more than one day per year, you might want to look into their annual passes. They're a fantastic deal! Free parking at Universal Studios Hollywood comes with only the gold and platinum passes (plus a number of other perks).
California Neighbor Pass: $149 / year
Silver Annual Pass: $189 / year
Gold Annual Pass: $319 / year
Platinum Annual Pass: $619 / year
Even the cheapest pass is a great investment. It costs slightly more than a one-day ticket, and gives access to over 175 days per year (your first visit can be any day). It's valid for 9 months rather than a year.
You're able to put a downpayment of $119 for the Silver, Gold, and Platinum passes and pay a small monthly fee for the rest!
Tip #4: Indulge in a VIP Experience
This behind-the-scenes experience comes with many perks including free valet Universal Studio parking, private park entrance, access to their VIP lounge with snacks, tours of the theme parks, tours of movie studios, two free meals, and best of all – a personal tour guide that will escort you to the secret entrances for rides.
How Much is the Universal VIP Experience?
For Hollywood, it costs anywhere from $349 to $409 per person if you book online. Pricing varies by the season. People report zero wait time for rides with the VIP experiences, so that alone might be worth the price depending on your level of patience.
Tip #5: Check Their Website for Deals & Promotions
This is more of a general savings tip, but it's a great idea! For example, they always offer $5 Universal City Walk parking if you see a movie at the theater (with validated ticket). We don't recommend using this while you go to the theme park, however.
They often offer seasonal deals exclusively on the website. For example, they had a buy one day, get another day free special during summer 2019!
Tip #6: Check for Ticket Deals at Costo!
Costco often sells Universal Studios tickets for much better than retail price. We've seen $139 for a three-day pass! This is only slightly more expensive than a single-day ticket purchased through Universal Studios themselves.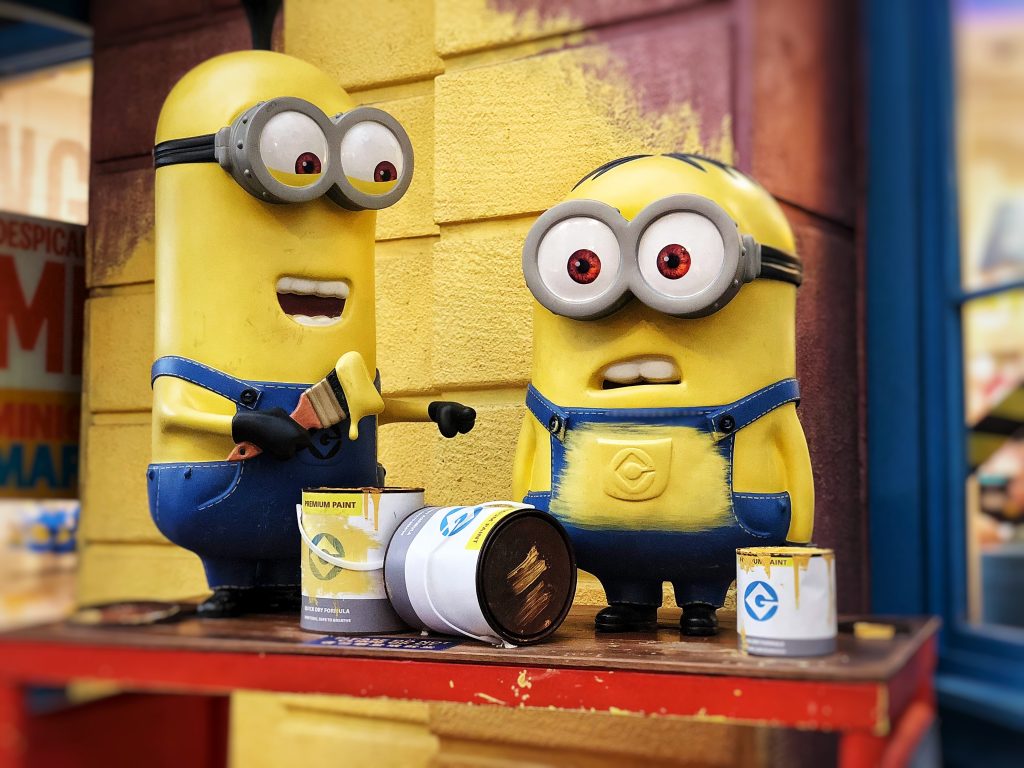 FAQ – Universal Studios Hollywood
Is preferred parking worth it?
If you're comfortable spending an extra $10–$15 to have a slightly shorter walk, then it may be worth it. However, general parking is nice because you get to walk through City Walk and see everything there. Plus, it's not much longer of a walk.

General parking is about a 10 minute walk to the front gate, while preferred parking cuts the walk down by half (or more depending on the structure you get). Front gate parking is right near the front gate.
What time does Universal Studios Hollywood open?
This depends on the time of the year. During summer seasons, the park is open from 9AM – 9PM. Hours start to decrease to 10 AM – 6 PM as the winter season approaches.
Is there Handicap Parking at the Hollywood Universal Studios?
Disabled parking is located in both Universal Studios Hollywood garages on level three – entrance level to the parks. Both garages are very close to the main walkway to City Walk, which then connects onto US Hollywood. Valet parking still requires you to use a lift and isn't much closer to the parks than the handicap bays on level three.
Is there a Universal Studios parking pass?
Not for the Hollywood theme park. The only passes they offer are the annual passes. However, the Platinum and Gold annual passes come with free parking for every visit!
Bottom Line
Since theme park trips can be expensive, we hoped we could help you find parking deals and other promotions you weren't aware of. There are plenty of simple ways to save money on Universal Studios Hollywood parking. We hope you enjoy your trip!