Last Updated on August 20, 2021 by Nabila
Planning a family road trip to the magical world of Disneyland post COVID-19 pandemic? Since Disneyland parking costs $25+ per day, you'll want to indulge in our tips and tricks if you're trying to budget. We also share the various lots you can park in, where to find electric vehicle charging, and more! And if anyone lives in the Anaheim area and is flying out of Santa Ana / John Wayne Airport looking for a place to park their car, we have a guide for that as well.
Introduction: Where to Park at Disneyland
There are a few spots you can choose to park – the Disneyland lots, Disney hotels, and other nearby hotels are all options.
There are three Disneyland lots.
Mickey & Friends: accessible from Disneyland Drive, Magic Way, and West Ball Road
Pixar Pals: accessible from Disneyland Drive, Magic Way, and West Ball Road
Toy Story: accessible from South Harbor Blvd and West Katella Ave
Disneyland Parking Rates (Non-Hotel Lots)
| | |
| --- | --- |
| Regular Car/Motorcycle | $25 per day |
| Oversized Vehicle, Motorhome, or Tractor (Toy Story Lot) | $30 per day |
| Bus or Tractor with Trailer (Toy Story Lot) | $35 per day |
| Valet Parking | $35 per day |
| Preferred Parking | $40 per day |
Disneyland Parking Price (Hotels)
| | |
| --- | --- |
| Self-Parking | $25 per night |
| Oversized Vehicle Parking | $30 per night |
| Valet Parking | $35 per night |
Disabled Parking + Electric Vehicle Charging
There are designated disabled parking spaces in the Mickey & Friends Parking Structure, Pixar Pals Parking Structure and Toy Story Parking Area. A disability parking placard or license plate is required, and standard parking rates will apply.
There will be signs directing you to the spots or you can ask a cast member for directions. Additionally, free transportation to the park entrance is available.
For electric vehicle charging, there are ChargePoint charging ports located in the Mickey & Friends Parking Structure and Pixar Pals Parking Structure. You'll need to scan a ChargePoint card to use them.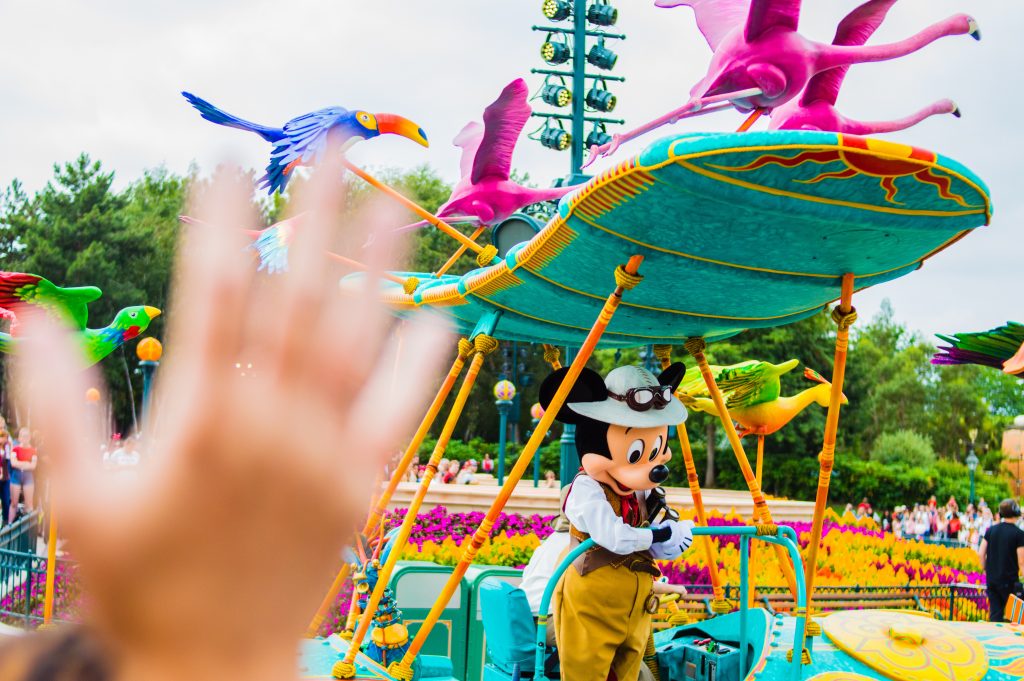 5 Tips to Save Money on Disneyland Parking
Tip #1: Stay at a Non-Disney Hotel
Many hotels in Anaheim charge a parking fee, but free parking can be found at a few of them. They also often offer free shuttles to Disneyland's entrance!
In addition, Get Away Today offers the perk of free parking with reservations. If you find a hotel nearby one of the Disney parking lots, you can walk there and use the shuttles at no cost. They also offer reduced or free parking at hotels within walking distance of the park, such as Fairfield Inn.
Tip #2: Get an Annual Pass
It's no secret that annual passes will save you money if you visit the parks more than a few times a year, but many people don't account for the parking savings!
The Signature and Signature Plus annual passes include free parking at Disneyland with every visit. Unfortunately, these are the most expensive passes. They have great benefits though! You can also pay for any of the annual passes in monthly payments for 0% interest (after a down payment).
Tip #3: Park in a Nearby Neighborhood and take Uber/Lyft
There are a few nearby neighborhoods with free Disneyland parking that isn't much longer of a walk than the official parking complexes. Even if you find a spot that's a little too far for your liking, you can take a short Uber or rent a cheap scooter from a scooter-sharing platform like Bird or Lime!
Make sure to watch the parking signs – you don't want to incur any annoying Los Angeles parking tickets. Anaheim Packing District has free street parking. You could also park at the Artic station on Katella and take the bus up to Disneyland.
Tip #4: Downtown Disney Parking Hack
If you're just visiting Downtown Disney, you don't even need to pay for parking if you plan to visit certain merchants. You'll receive 3 hours of parking with a $20+ purchase from any Downtown Disney location, or up to 5 hours of parking with validation from any Downtown Disney table-service restaurant.
After the 3-hour or 5-hour mark, each additional hour costs $14 (charged in 30-minute increments). There is a minimum $7 charge after the initial 15-minute grace period. The maximum daily parking and lost ticket fee is $56.
Don't want to pay for Downtown Disney parking, but don't want to buy anything? You could simply purchase something from the LEGO or Disney store for validation, then just return it at the next mall you visit.
Tip #5: Park at a Nearby Hotel
You don't even have to stay at a non-Disney hotel to reap the parking benefits. Many of the hotels on Harbor Boulevard allow you to park for a fee!
Many of the prices are close to the same as Disneyland lots, but it saves time because you won't have to wait for a tram to get to your car. Also, there are some reservable spots that are much cheaper than the Disney lots within walking distance to the park.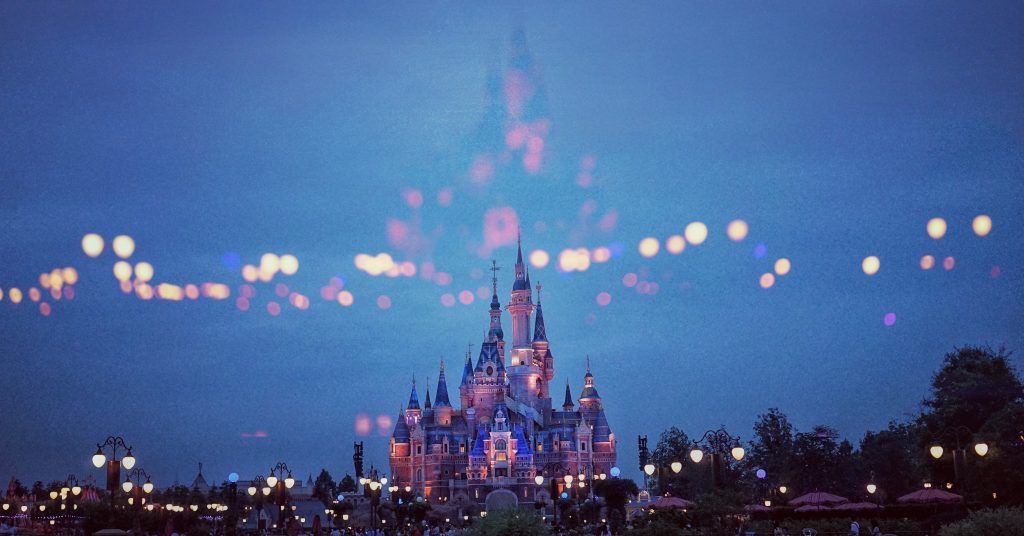 Parking at Disneyland Hotels
If you're not a guest at a Disney hotel, you can still visit one of their select restaurants and get free parking. This only applies to select few locations, listed below.
3 hours complimentary parking (your choice of valet or self-parking) with validation from these table-service restaurants:
Storyteller's Cafe at Disney's Grand Californian Hotel & Spa
Goofy's Kitchen and Steakhouse 55 at Disneyland Hotel
Disney's PCH Grill at Disney's Paradise Pier Hotel
5 hours of complimentary parking (your choice of valet or self-parking) at Disney's Grand Californian Hotel & Spa with validation from Napa Rose
Daily Standard Rates for Hotels:
If you plan a hotel visit that's not including one of these restaurants, you'll have to pay a bit of a premium for parking. It might be worth it to park elsewhere and walk or Uber there instead.
Self-parking – $25 per vehicle for the first hour, plus $10 for each additional hour (maximum rate of $65)
Oversized vehicle parking – $30 per vehicle for the first hour plus $10 for each additional hour (maximum rate of $70)
Valet parking – $35 per vehicle for the first hour plus $10 for each additional hour (maximum rate of $105)
Enjoy Your Trip!
Overall, there are definitely a few ways you can save money on the expensive Disneyland parking. While you're in California, don't forget to visit Universal Studios in Hollywood (or just come back on another trip). We hope you have an amazing time!