Last Updated on August 20, 2021 by Nabila
Parking Lot Name: The Parking Spot

Address: 10534 Natural Bridge Rd, Saint Louis, MO 63134

Date of Review: 8/25/19

By: Lakeshia Conners
Review Summary (1 out of 5 stars): 5 Stars
Shuttle: 100%
Staff: 100%
Facility: 100%
Location: 100%
Ease to Find 100%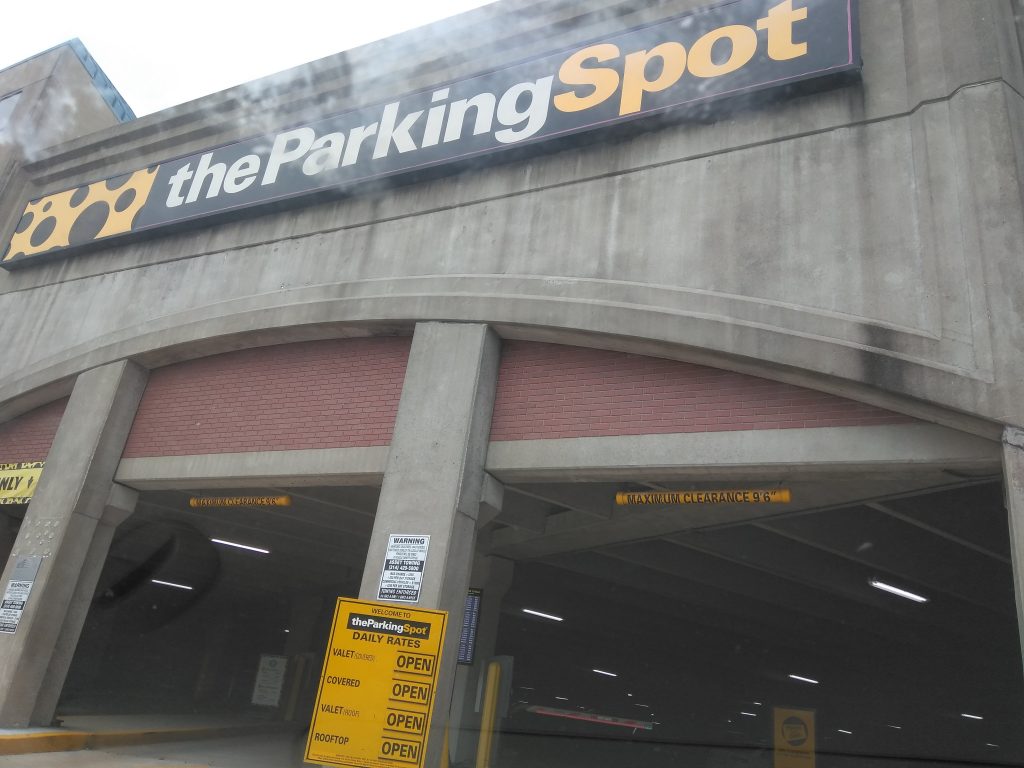 The Bottom Line: 
The Parking Spot STL was a great and amazing experience for a beginning and frequent traveler. The parking lot offers valet services but during that day, I saw no one that was available. The parking lot has three floors. Very clean and neat. I didn't see any security walking around. However, I believe the garage seemed very safe and I was secure leaving my car there overnight for days and weeks. After parking my car, I was able to hop on a shuttle bus right away.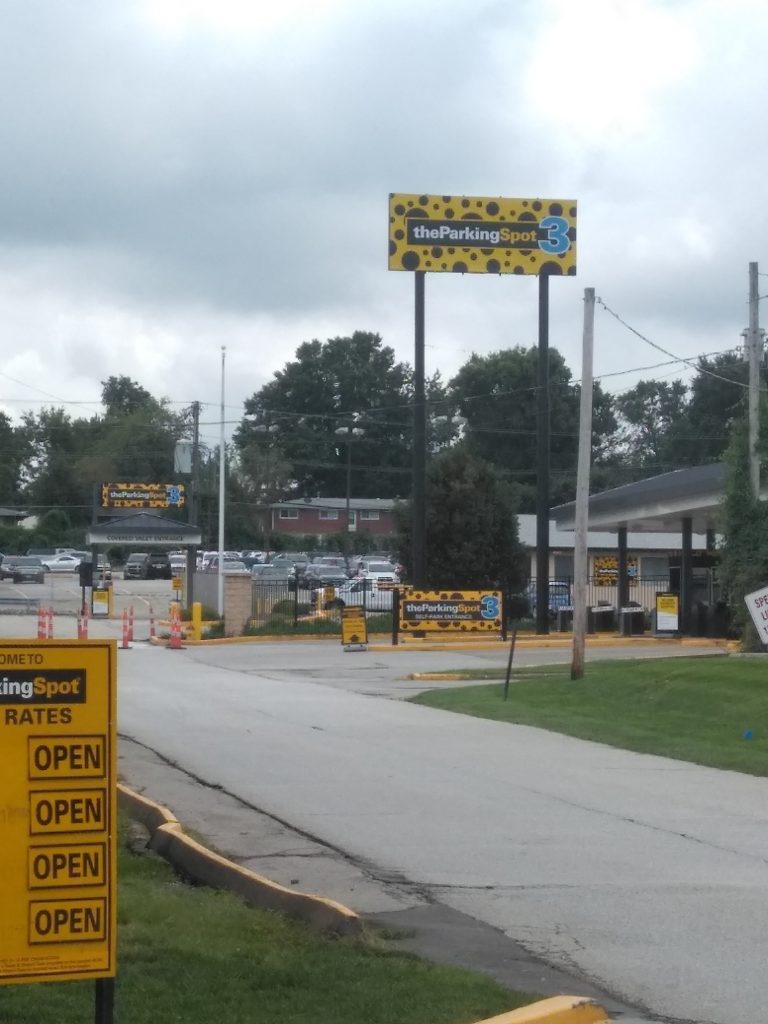 There were buses already lined up and ready to take customers to the airport. I was greeted and helped with my luggage as I was walking toward the shuttle. The shuttle bus was overall very clean. The air conditioner was turned on high which was wonderful because the heat was very humid, and the driver was a very good conversationalist as well. The ride to and from my car was an overall great experience.
There was no need to wave down or call ahead for a shuttle bus. They were lined up outside by the arrivals. My car was in the same spot and has not been touched or tampered with. The cashier was the best and she had the best personality. The Parking spot also offers free water while exiting the garage as well. Finally, I overall enjoyed this experience, especially with the staff. They were super friendly and pleasant. 
Pros:
Free water bottles that drivers have access to while exiting the parking lot.- THE STAFF!!
Cons:
The valet services and I didn't see them. The prices are a bit pricey for their daily rates. 
Hours of operations
Operations times 24 hours. 
Arrival info:-1 main entrance for entrances only. -2 exits located all on the main floor. 
Ticket Info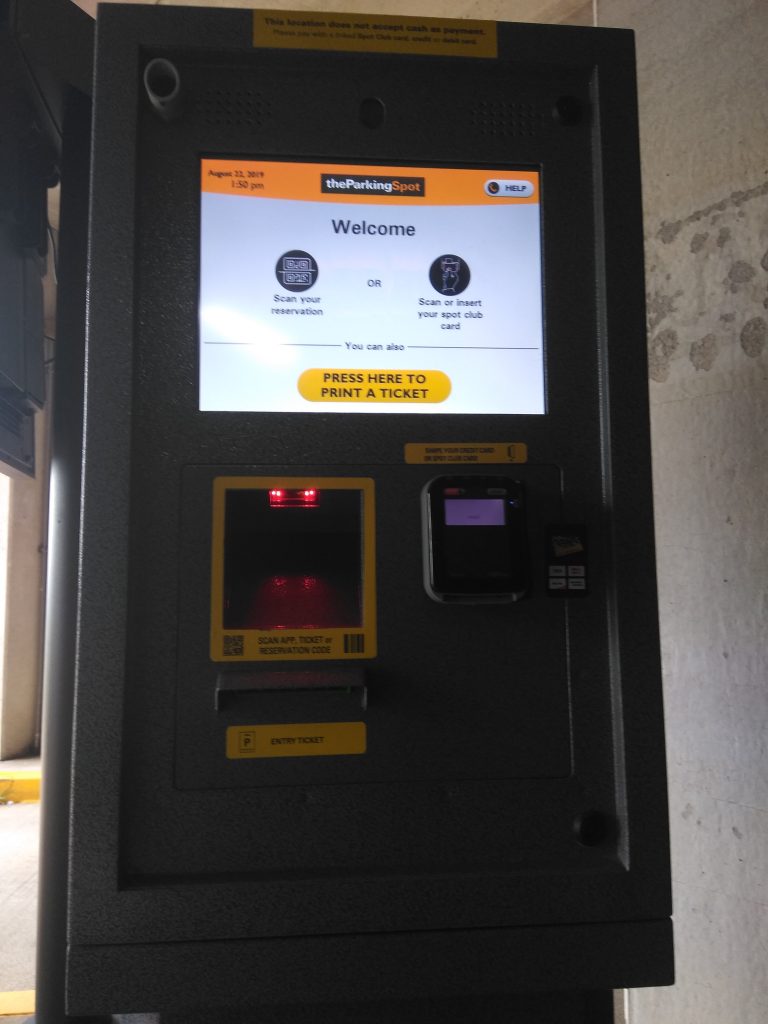 Self serves operation both entering and exiting the parking lot. However, while exiting there is an option to personally check out with a cashier just in case you are having trouble with checking yourself out. There are also four types of payment choices.
Covered parking $22/day, covered valet parking $23/day, Uncovered parking $16 per/day, uncovered valet parking $17/day.   
Arrival information
While entering the parking lot, the signs were easy to follow if you were self-parking covered and uncovered.
Shuttle
The shuttle was exceptionally clean from the front of the bus to the back. The air conditioner worked perfectly, and the leather seats were comfortable.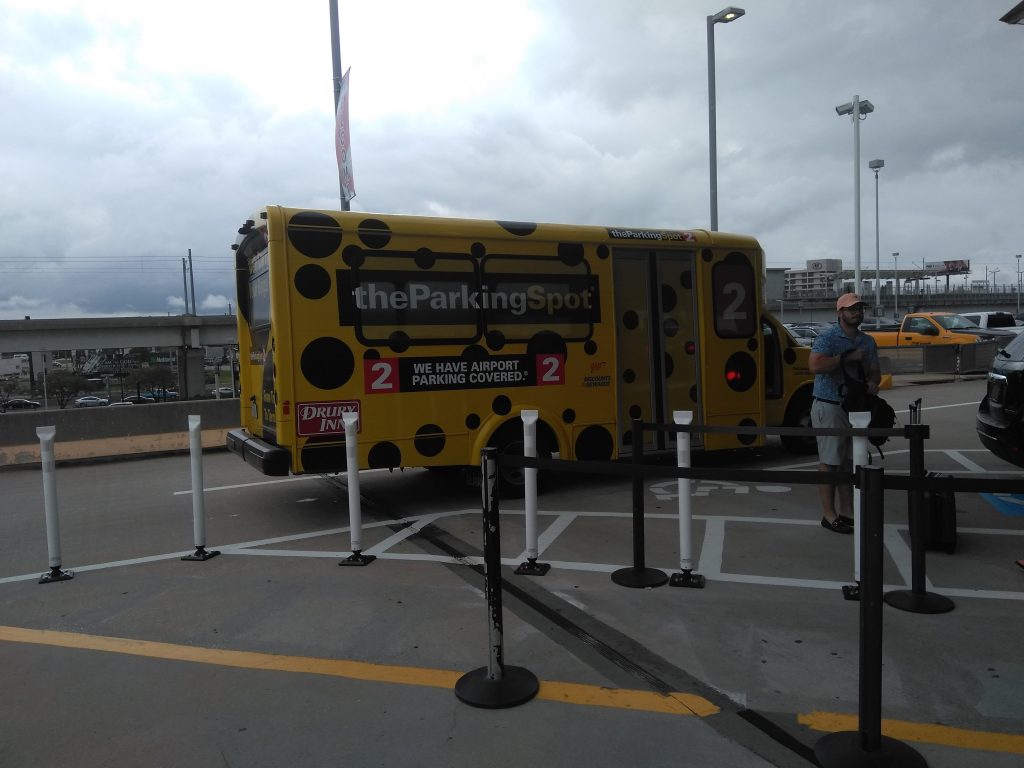 The driver was very helpful with my luggage and very open for conversation while heading to the airport terminals. The driver was very attentive as well. The ride time from the parking lot to the airport both ways were very quick as well as timing around 5-7 minutes roundtrip.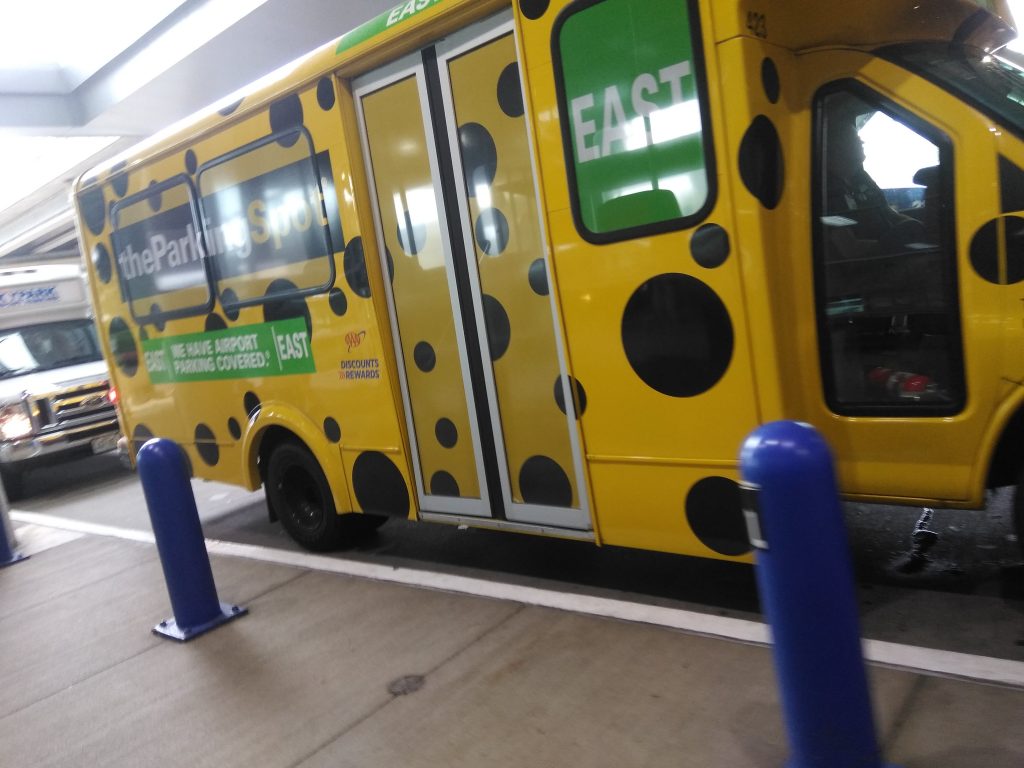 There was no need to wave down a shuttle bus, they were all lined up and ready to pick up their customer's roundtrip. The frequentness of the shuttle services were back to back and fast pace. Customers seemed to be tipping the drivers between $3-5. I did not notice any handicap accessible, however,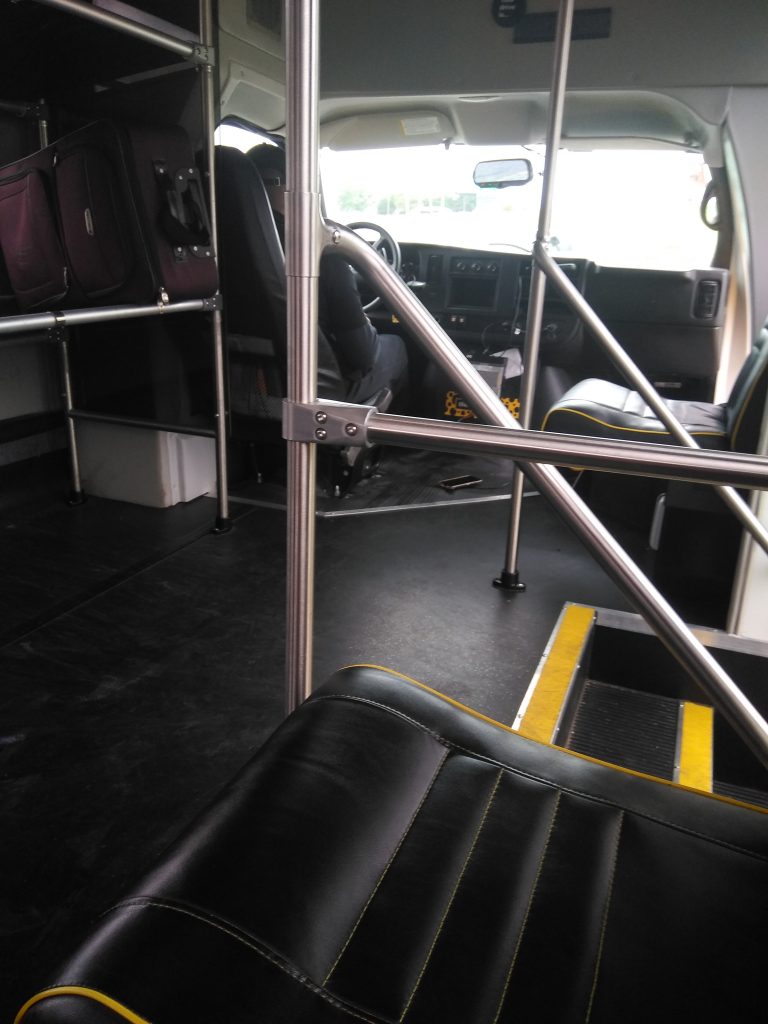 I believe that staff would have gone out of their way to help someone in that condition. The shuttle operation times are 24hours 7 seven days a week. Also, on-call shuttle hours if you land between 10pm-7am- customers will have to call for airport pick up.
The Facility: 
The parking lot itself has three levels with the top level being an open rooftop garage. There is an option for Self-Serve and Valet. There are free bottles of water while exiting the lot as well. There were no signs of additional amenities.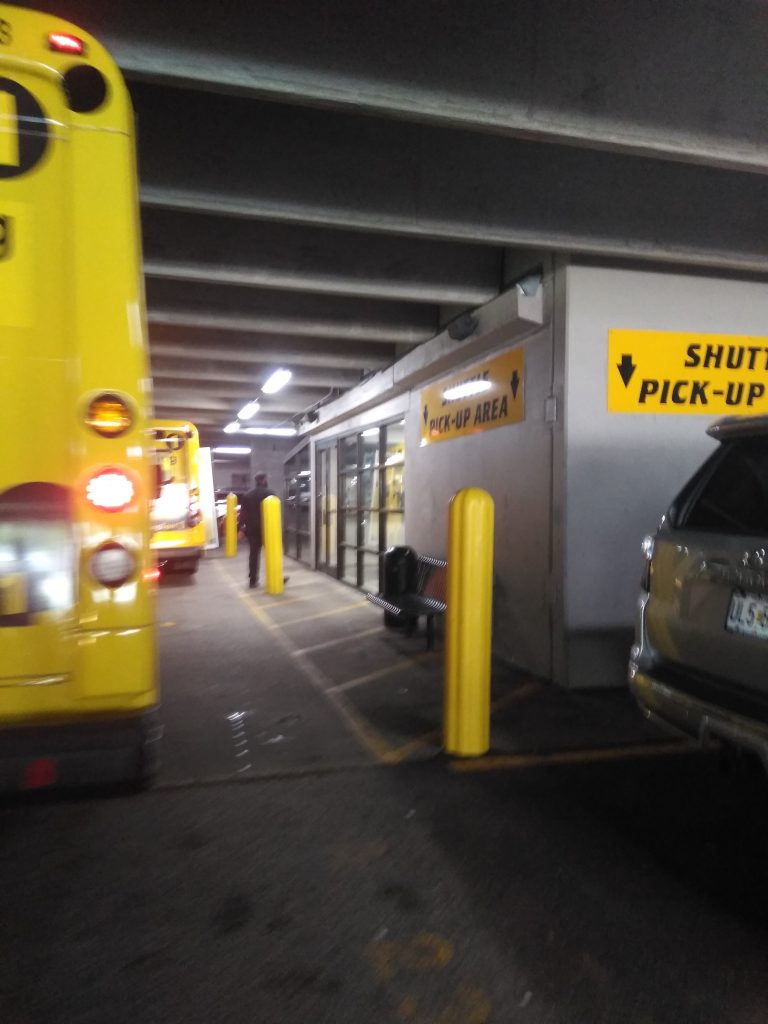 Very clean, good lighting. Although there weren't any guards walking around. The parking lot operates 24 hours. Very safe and very secure parking lot to leave your car overnight for a day or two. The daily rate for parking was higher than most. Starting at $16 per day self serve and $17 per day with valet service.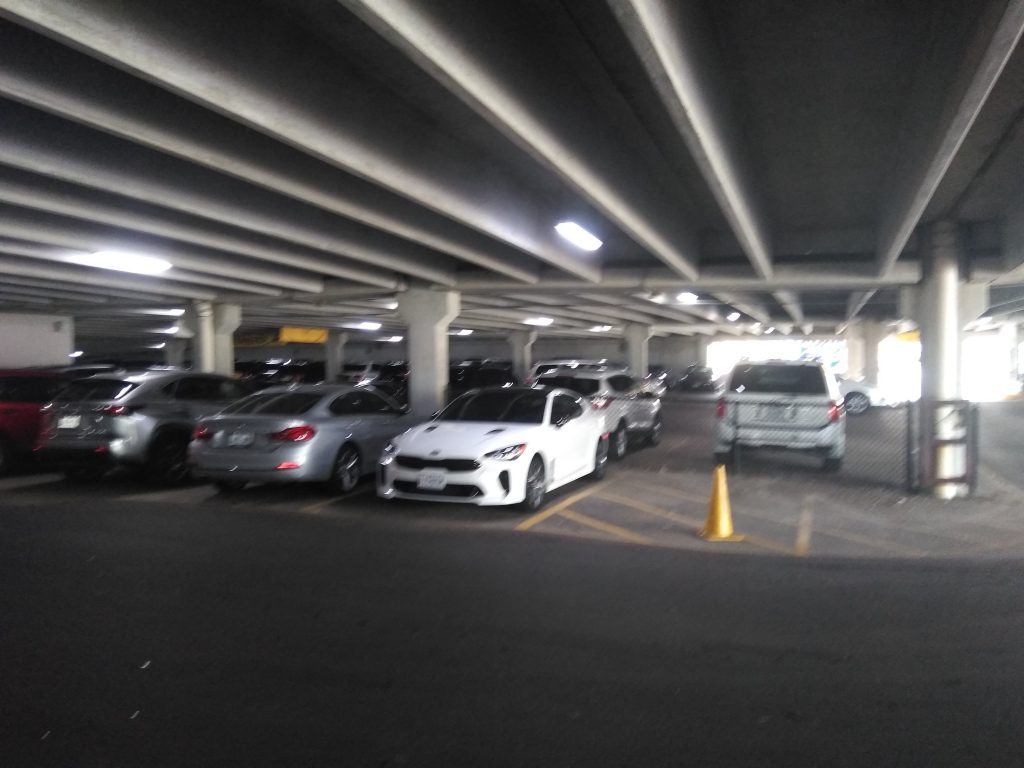 The Parking Lot Amenities:  
Free water bottles, luggage assistance, on-call shuttle hours if you land between 10pm-7am- customers will have to call for airport pick up. Customers can also make a reservation online. 

Who should park here:
This complete "The Parking Spot STL review" puts this lot in a class of its own, earning itself a 100% rating!
This parking lot is ideal for savvy travelers who want to have their car placed in a covered garage to protect their car from the weather. Also if it's within their budget as well, if the price is a major factor, consider looking for another parking lot with cheaper fees.
This parking lot only take credit/debit cards for processing payments. The staff is incredibly amazing and helpful. 
| | | | | |
| --- | --- | --- | --- | --- |
| Parking Lot Name (STL) | Score | Price $ | Type | |
| The Parking Spot | 100% | $$$ | (Un)/Covered Valet | Review |
| EZ Park Airport Parking | 98% | $$ | Self-Park | Review |
| Skypark Airport Parking | 97% | $$ | Self-Park/Valet | Review |