Last Updated on August 20, 2021 by Nabila
Parking Lot Name: Sky Parking Lot

Address: 400 Crestshire Ln St. 

Date of Review: 8/27/19

By: Lakeshia Conners
Lot Review Summary (1 out of 5 stars) 4.7
Shuttle: 5 out of 5
Staff: 5 out of 5
Facility: 4 out of 5
Location: 5 out of 5
Ease to Find: 4 out of 5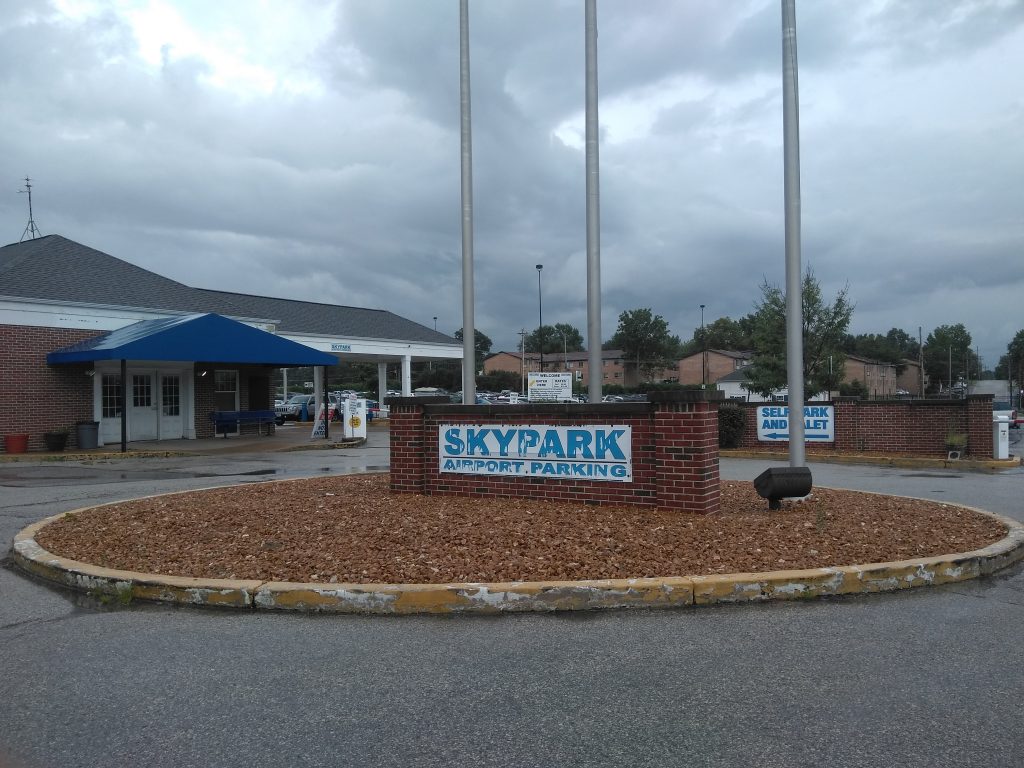 The Bottom Line: SkyPark parking was a nice and pleasurable experience. Very easy to navigate, and if you need any type of assistance, the friendly staff will be there to assist you. The parking lot can be tricky to locate.
If you are not paying attending you can literally drive right past it. 
The Parking lot is located behind the Drury Inn hotel heading West. There is also an option for both self-serve and valet.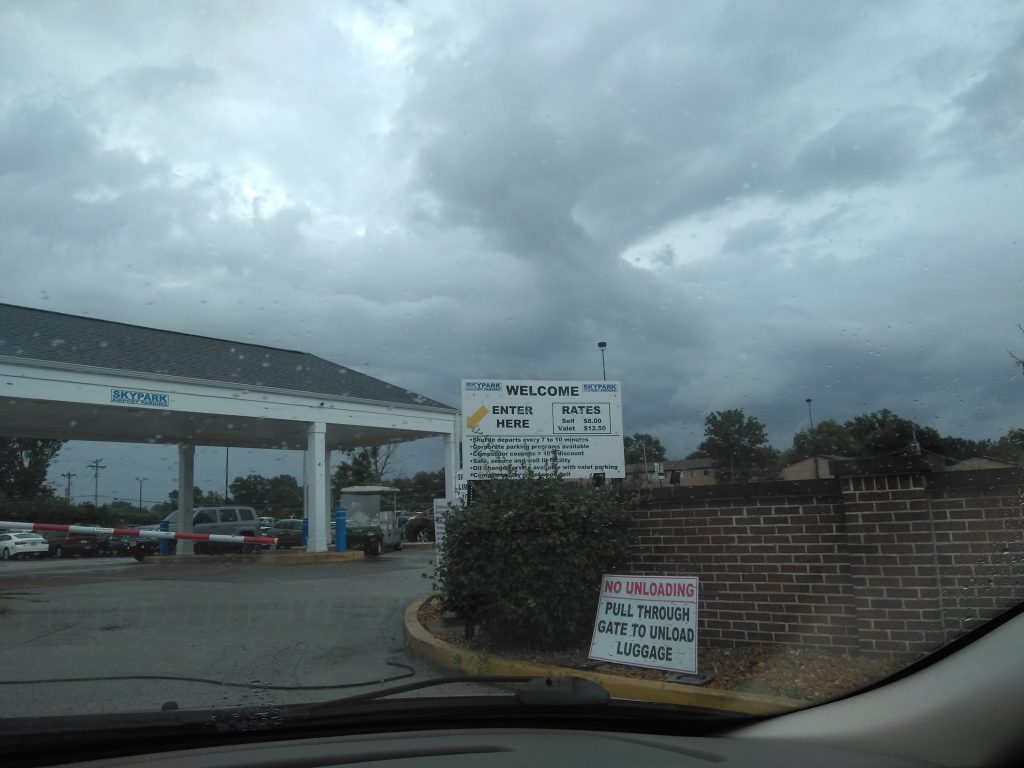 An attendant actually greeted me and wanted to know my parking option before pressing the button to retrieve the ticket. Both self-serve and valet were the options. The lot is uncovered, and it's just one level. The shuttle bus arrived fairly quickly and the driver was helpful and courteous.  
The shuttle bus itself was very tidy, clean and the seats were very comfortable.
The air conditioning was turned up high making the temperature comfortable for the passengers.  The drive to and from the airport terminal was smooth, and quick there and from the parking lot.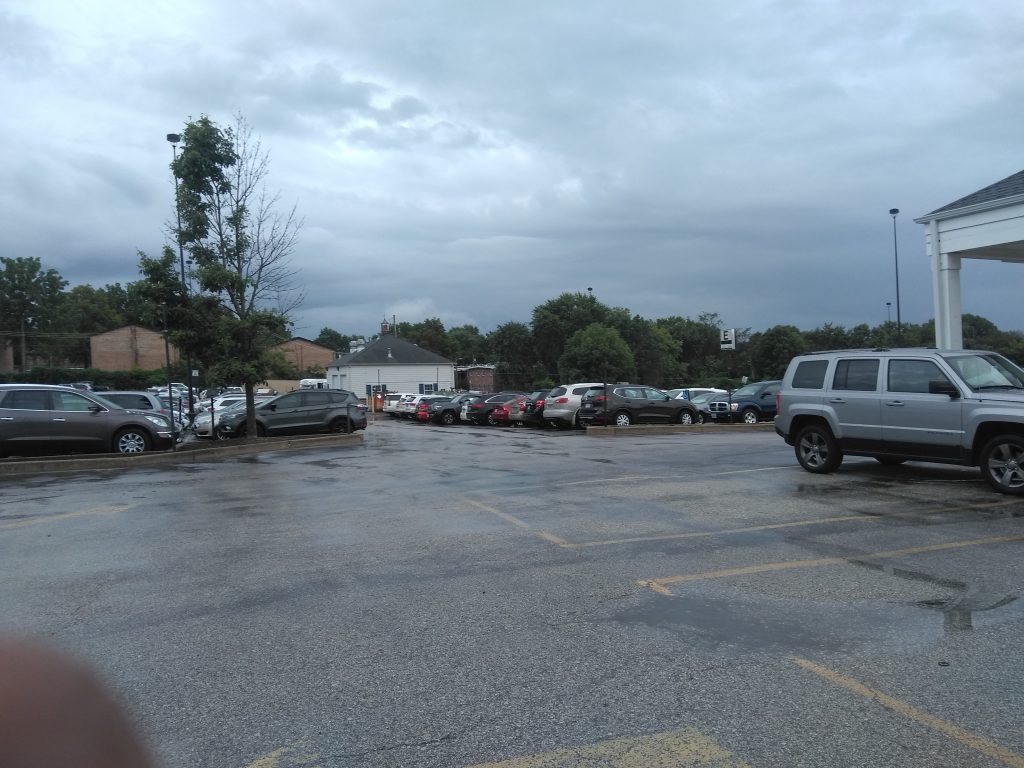 There were no overcrowding or long wait lines during my arrival. The sign for that particular shuttle bus was a bit vague. I had to ask around before finally finding the correct waiting location for the shuttle.
While coming back to my car to exit the garage. I was again greeted by the same greeter. He also asked if I wanted a water bottle. The staff was nice, the parking lot was spacious and I would highly recommend this parking lot. 
Pros:
Very spacious lot-One level.-The best staff.-Daily Rate.-Discounts-Deals for customers that have an American Airline AADvantage card/account. -Cost.
Cons:
The waiting for area signs for pick up outside of luggage claim. -Very tight parking spaces.-Uncovered parking.
Hours of Operation:
24 hours seven days a week.
Arrival Info:
The lot is easy to miss if you are not with the road or not paying attention to your GPS. It's located behind the Drury Inn. There is one main entrance and exit. The lot is also fenced. 
Ticket information:
Greeted by a friendly staff member who asked if I was in need of a valet or self-parking. The staff member then assisted me by personally doing the ticket handling and guided me toward self-parking. I was able to find a parking spot right away, however, the spaces were a bit tight. Self-parking is $8 daily and Valet Parking is $ 12.50.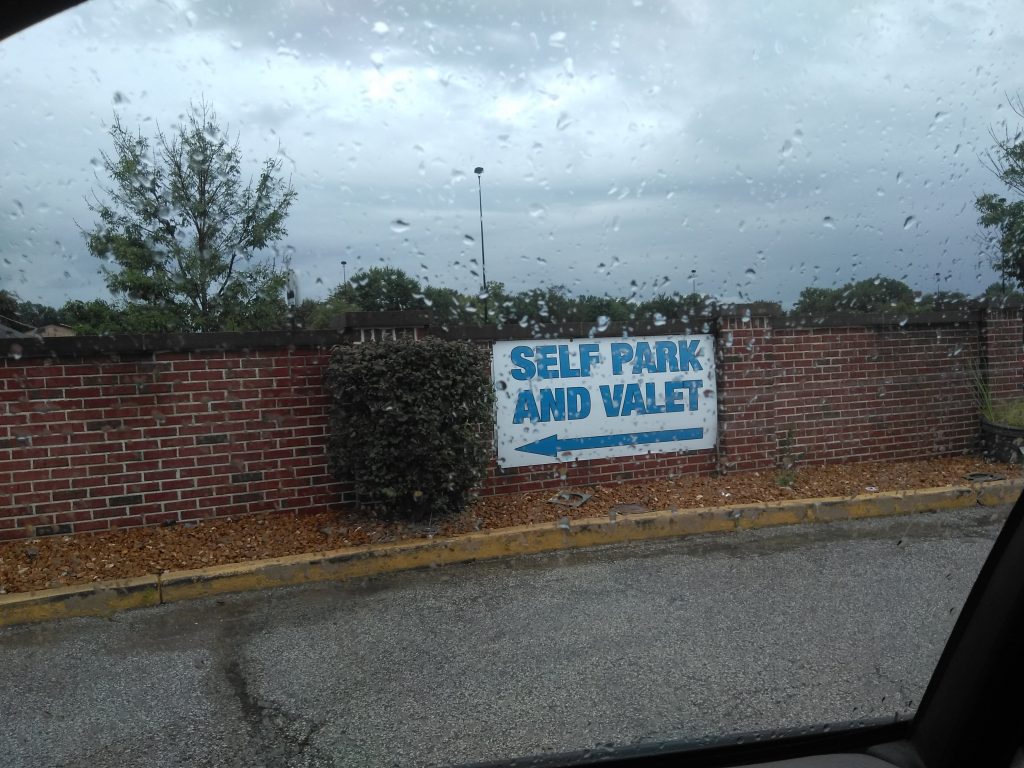 Shuttle:
The driver was helpful and friendly. The overall bus was clean, comfortable seats, plenty of room for passengers of 12 or more, and tidy. The drive time was within 4-6 minutes there and back. The shuttle runs 24 hours/ 7 days week. Waiting for the Shuttle bus at arrivals were a bit vague. There were not any signs as to where the SkyPark shuttle to pick customers up.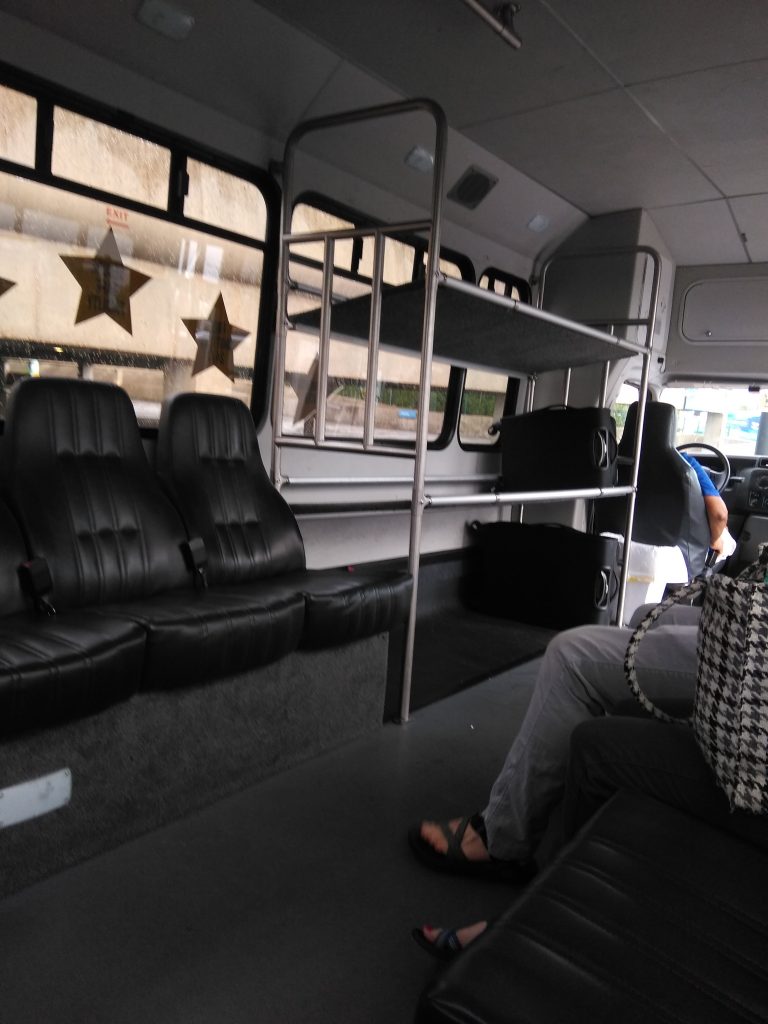 The wait time for a shuttle was around at minimum 10 minutes.  However, I believe everything was in order and running smoothly as it could be. I notice a few passengers between 2-4 tipped the driver between $3-5.  
Lot Amenities:
An oil change comes with Valet services which is a 3-day minimum stay. Shuttle access to and from the airport. Easy access to highway 70. Earn American Airlines AAdvantage miles. You can also sign up with their emails to receive coupons and special deals. Customers can also go online to reserve their parking spots.
The Facility: 
The Lot was spacious, its fenced and fully lit parking lot. The parking lot was about 90% full this day, however, I was able to find a parking spot. The parking spaces seemed very tight and too close to other cars. It's a very old lot but works well for what it's used for.  There is a waiting area inside and outside for customers. 
Summary:
My overall experience with this SkyPark was great! Friendly and helpful staff. Close to interstate 70. Clean and tidy shuttle buses. The daily rate for both self-parking and Valet services are fairly lower than the surrounding parking lots.
I did enjoy the fact that there are options for customers to sign up for coupons and to earn rewards through American Airlines. This parking lot only take credit/debit cards for processing payments. 
| | | | | |
| --- | --- | --- | --- | --- |
| Parking Lot Name (STL) | Score | Price $ | Type | |
| The Parking Spot | 100% | $$$ | (Un)/Covered Valet | Review |
| EZ Park Airport Parking | 98% | $$ | Self-Park | Review |
| Skypark Airport Parking | 97% | $$ | Self-Park/Valet | Review |