Last Updated on September 7, 2019 by Greg
Find and Book a cheap Galveston Cruise parking spot. Compare reviews and features with other top parking companies.
We have 15 years of experience in finding secure parking options that meet any requirements. Our goal is to make it easy to make a parking reservation so that you can secure your discounted parking space online, and save both time and money before you head to the cruise ports!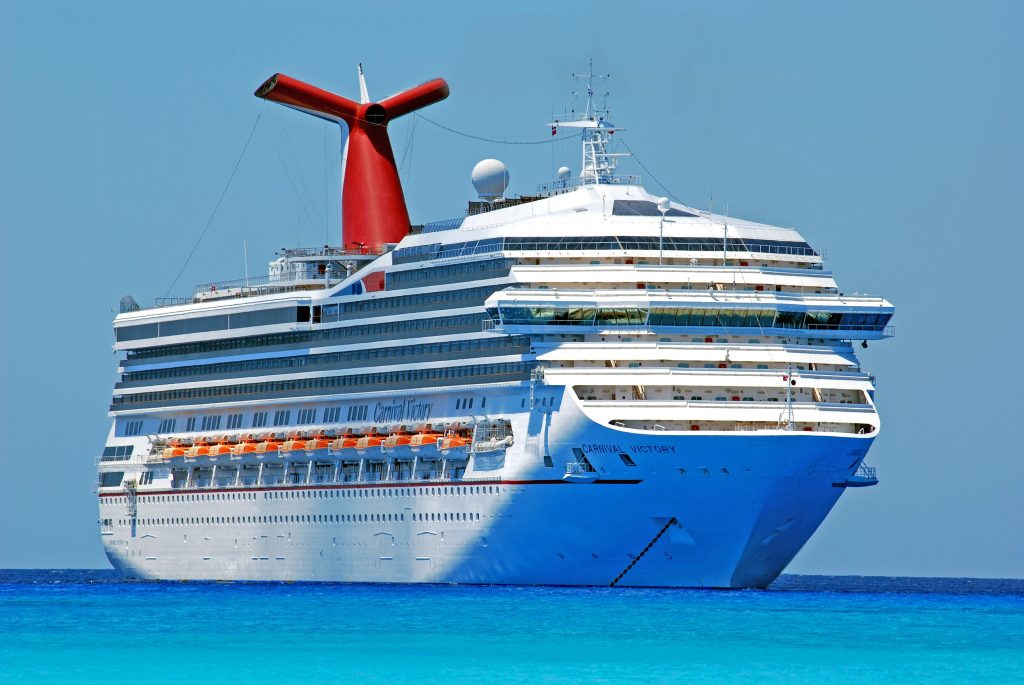 The Port of Galveston is a very popular cruise ship port in the U.S. and the only one in the State of Texas. If you plan a cruise from this port for the first time, and you want to leave your car there during that time, knowing what to expect will save you a lot of stress. So, we will provide an extensive list of everything you need to know about Galveston Cruise Parking and the port itself. You will also find information on the Galveston Cruise Parking Coupon, Discounts, and Galveston Cruise Parking Reviews.

Let's dive in.

There are two cruise terminals and both are situated on 2502 Harborside Drive, in Galveston TX. You can check out directions here. Note that Galveston is a pretty busy island, so you should start your trip to the port earlier and allow time for traffic delays.

If you get to Galveston Cruise Port earlier, you can use your spare time and check out some attractions and interesting places nearby. The cruise port provides a few features and facilities that you might find interesting. For example, the Window on the Waterfront offers many shops and restaurants. The Elissa Ship from 1877 is open for visitors at Pier 21 where you can also find the Pier 21 Theater and Texas Seaport Museum.

The closest airport to the Galveston Port is Houston Hobby Airport, about 40 miles away.

The Port of Galveston offers cruises from three cruise lines: Royal Caribbean International, Carnival Cruise Lines, and Disney Cruise Line.
Galveston Cruise Parking
The Port and the City of Galveston offer the cheapest cruise parking compared to many other cruise ports. So, deciding to leave your car there is a great choice, at least when it comes to pricing.
Also, numerous parking spaces are available for long term parking but there is no valet parking.

Parking Lot A and Parking Lot B, the official cruise parking lots, are situated at the intersection of 33rd Street and Harborside Drive.
A multi-leveled garage is another option located directly across from Cruise Terminal One. It is filled on a first come, first serve basis. The garage is available only for 4, 5, 7, or 14-day parking.
The Galveston Port offers discounted parking for uncovered lots if you pre-paid it online. That is actually the cheapest way to go. See the list below for Galveston Cruise Parking rates:
| | | | |
| --- | --- | --- | --- |
| Length of Cruise | Parking Lots | Pre-Paid Parking Lots | Garage Parking |
| 4 days | $55 | $50 | $65 |
| 5 days | $60 | $55 | $75 |
| 6 days | $70 | $65 | / |
| 7 days | $85 | $80 | $105 |
| 8 days | $90 | $85 | / |
| 14 days | $170 | $165 | $210 |
Accessible Parking / Handicapped Parking
Port of Galveston Cruise Parking offers many parking spaces for disabled persons in both lots, as well as free shuttle service to the cruise terminals for all passengers.

Veterans Parking Discount
A complimentary parking space is provided to any Disabled American Veteran and Purple Heart recipient. You can find out more about that or any other parking information by calling 409-765-9321.
Oversized Vehicles
The rates listed above apply to vehicles occupying a standard car parking space (8.5 feet by 18 feet). Any other vehicle that requires more than one space, like RV's or buses, will be charged double the rate.
Cruise Parking near the Port of Galveston
Official cruise parking is not the only option. There are several other facilities in the area offering parking spots for port passengers. They offer similar or even lower rates; so, if you really want to reduce your expenses, consider one of the following parking options:

| | | |
| --- | --- | --- |
| Parking Option | Distance from the Port | 7- Day Cruise Rate |
| Discount Cruise Parking (DCP) | 4.5 miles | $50-$60 |
| Cruise Park Galveston | 0.3 miles | $59 |
| Falstaff Cruise Parking | One mile | $65 |
| 81st Dolphin Parking | 0.5 miles | $70 |
| Lighthouse Parking Galveston | 0.4 miles | $55-$70 |
| EZ Cruise Parking Galveston | 0.2 miles | $80 |
Galveston Hotels with Cruise Parking
If you plan on coming the day before your cruise and spend a night in a nice hotel room, there is another parking option available. Some hotels offer a Cruise Package that provides free parking for the duration of your cruise. So, you can get a good night's sleep and start your cruise vacation in the morning stress-free knowing that your car is in a safe place.

Inn at the Waterpark
Scottish Inn Galveston
Beachfront Palms Hotel
Hilton Galveston Island Resort
Gaido's Seaside Inn
FAQs Galveston Cruise Parking
Does the Parking Garage offer shuttle buses?
No. The shuttle bus service is not necessary since the garage is within walking distance.

Levels 2 and 3 are covered but level 4 is not. Note that you are paying for garage parking, and covered parking is not guaranteed.

How long will I wait for a shuttle?
Not long, shuttles run approximately every 5 minutes.

What forms of payment does the port accept?
They accept cash, travelers' cheques, Visa MasterCard, and Discover. Note that they don't accept American Express.

Is there disabled parking at the port, and is it free?
ADA handicap accessible parking is available at both lots, but they are not free of charge. Disabled veterans are entitled to complimentary parking.

Who should I call if I have more questions about Galveston Cruise Port Parking?
For additional questions, feel free to call 409-765-9321.
RELATED:
Complete Guide to Miami Cruise Port Parking and Hotels
Complete Guide to Port Everglades Fort Lauderdale Cruise Port Parking and Hotels