This post also contains affiliate links and we will be compensated if you make a purchase after clicking on our links.
Seattle Art Museum's main building is placed in downtown Seattle and offers tens of thousands of incredible pieces of art. It also operates the Seattle Asian Art Museum in the Capitol Hill neighborhood and Olympic Sculpture Park on the waterfront. Keep reading to learn how to get to the SAM and read all about Seattle Art Museum parking services and fees. This guide will help you find parking near each building and provide you with money-saving tips and alternatives.
The Seattle Art Museum address is 1300 1st Ave, and the entrance is on the corner of 1st Avenue and Union Street, a block away from Pike Place Market. Discover the admission ticket prices before diving into the main parking section.
Seattle Art Museum Admission
How much are Seattle Art Museum tickets? Does the museum offer online discounts? Do children pay for general admission at SAM? The table below offers answers to any question related to Seattle Art Museum's general admission. Ticket prices for special exhibitions vary.
| | | |
| --- | --- | --- |
| General Admission | Advanced Reservation | Day-Of Price |
| Adults | $19.99 | $22.99 |
| Seniors (65+) | $17.99 | $20.99 |
| Students | $12.99 | $15.99 |
| Teens (15-18) | $12.99 | $15.99 |
| Children (Under 15) | Free | Free |
| Members | Free | Free |
Note that the museum is open Wednesday through Sunday from 10 AM to 5 PM.
Seattle Art Museum Parking in a Nutshell
If you're headed to the museum's main building, you have a couple of convenient SAM parking options. Each Seattle Art Museum parking garage offers discounted rates for museum visitors, and parking vouchers are available at the museum's ticketing desk. Learn more about both facilities and their services below.
Russell Investments Center Garage

at 1301 2nd Avenue is within a one-minute walk of the museum. It offers discounted parking rates from Friday to Sunday only, and the cost for the museum guests is

$8

for up to four hours. The garage is wheelchair-accessible and offers ADA parking spots on a first-come, first-served basis. A ten-minute no-charge period is available for pick-ups and drop-offs.

3rd and Stewart Garage

is a seven-minute walk away and provides discounted rates Wednesday through Sunday. The fee is

$10

for up to four hours of parking. The height restriction for oversized vehicles is 6'9″.
When exiting any of the two garages, insert the voucher to get the discount. Be sure not to stay longer than four hours or else your fee may triple.
Seattle Asian Art Museum Parking
SAAM is located at Volunteer Park, approximately a 10-minute drive away from the museum's main building. If you'd like to know more about Asian art, this is the best place in the city. Plenty of Seattle Asian Art museum parking spaces are available nearby and free of charge! Accessible parking stalls are right in front of the building, as well as the drop-off area. Free parking is offered for all guests.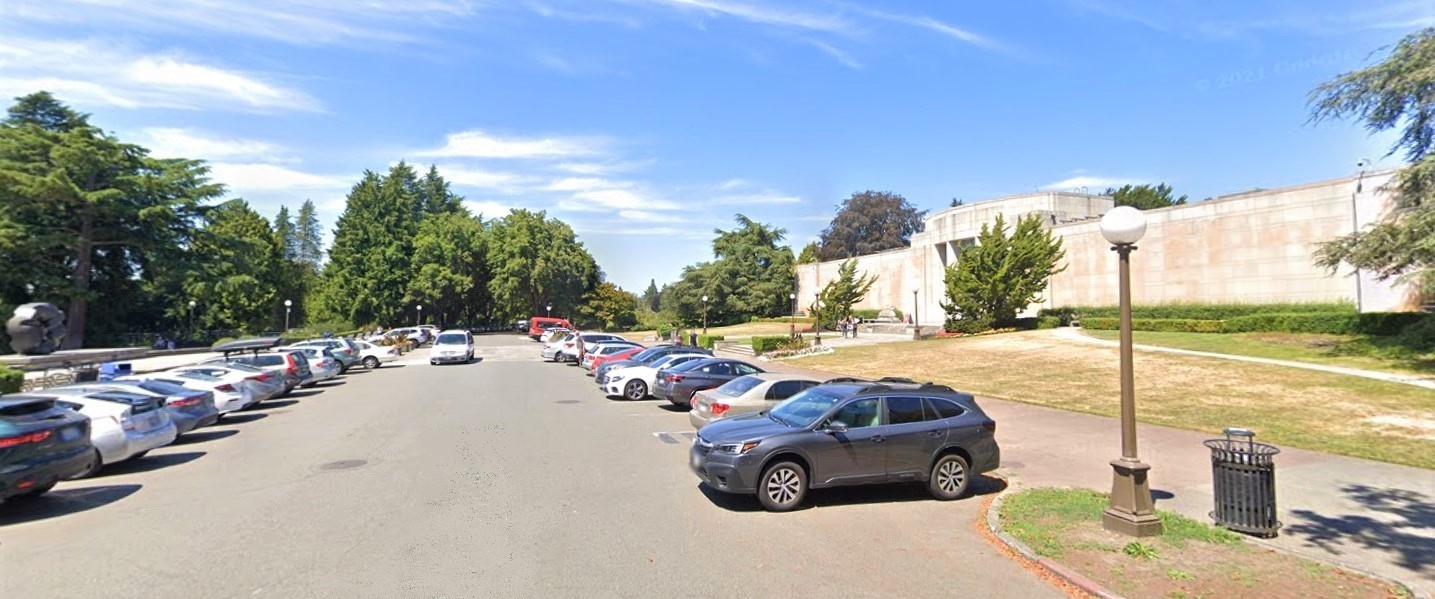 Olympic Sculpture Park Parking
Seattle Art Museum's Sculpture Park is on the central waterfront just a mile away from SAM. The PACCAR Pavilion garage is the most convenient option; its entrance is on the southeast corner of the park. The garage is open from 6 AM to 11 PM daily and charges the following rates, which vary based on the day.
| | |
| --- | --- |
| Duration | Weekday Parking Rate |
| 0–2 hours | $6 |
| 2–4 hours | $8 |
| 6–8 hours | $15 |
| 24 hours | $22 |
| Duration | Weekend Parking Rate |
| 0–2 hours | $5 |
| 4–10 hours | $10 |
The Olympic Sculpture Park garage offers three disabled parking spots; since the number is limited, we suggest early arrival. Overnight parking is prohibited. 
Downtown Parking Near Seattle Art Museum
Whether the official garage parking at Seattle Art Museum is full or you search for an alternative for another reason, there are many options in the area. You may easily book a spot in advance for a reasonable price through platforms like SpotHero. To help you out, we discovered the lowest prices for four hours of parking on a Friday afternoon and listed them below. All garages are safe, covered, and near the museum.
| | | |
| --- | --- | --- |
| Parking Facility | Parking Rate | Walking Distance |
| 1400 2nd Ave.  | $8 | 2 minutes |
| 1922 3rd Ave. | $9 | 7 minutes |
| 1913 4th Ave. | $10 | 8 minutes |
| 999 3rd Ave.  | $12 | 7 minutes |
| 1200 Western Ave.  | $15 | 3 minutes |
Street Parking in Downtown Seattle
Metered parking is an excellent alternative to garages, but finding an on-street parking spot can be frustrating. You'll probably need to circle the area for a while before you find one. The hourly fee ranges from $0.50 to $2.00 based on the location and time of the day. If you're still deciding when to visit Seattle Art Museum, free parking is available on Sundays, so you might want to take that into consideration. Whatever the day, be sure to read the signs and meters carefully to avoid pricey Seattle parking tickets.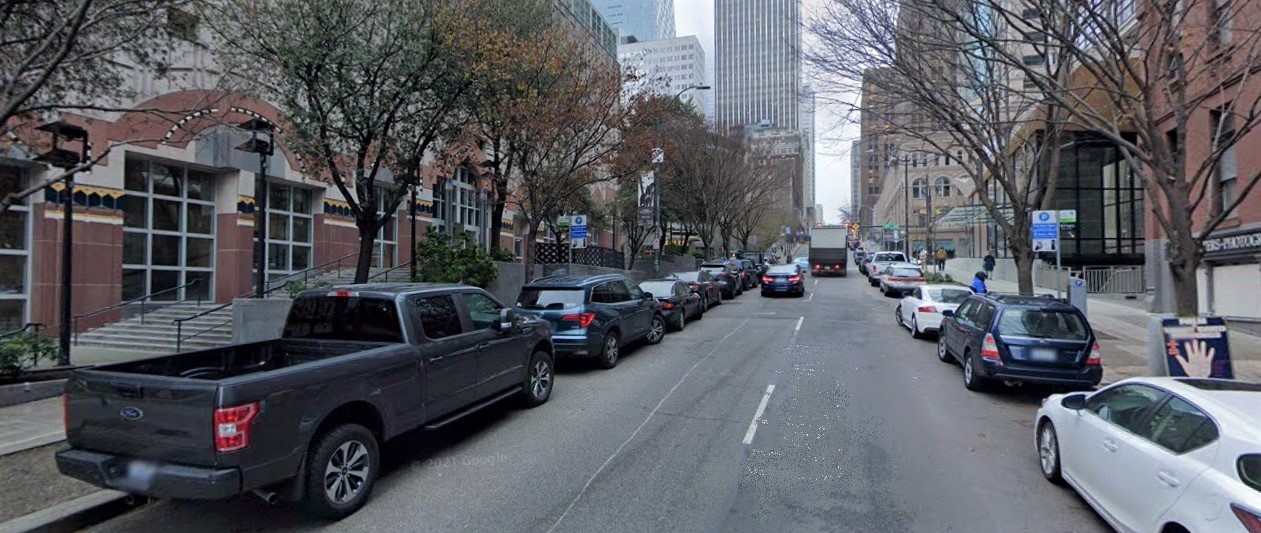 Taking Public Transit to SAM
Public transportation is the best alternative to driving and parking. Whether you're headed to SAM or SAAM, one of the Metro lines may fit your travel plan. The adult fare for a single ride is only $2.75, and many lines stop near Seattle Art Museum. SAM visitors can also use Sound Transit Link Light Rail; the University Street Station is only three minutes away and served by 1-Line.
Find Parking in Seattle Without Any Hassle
Parking Access covers an impressive array of topics and cities across the country and helps drivers find relevant and up-to-date car parking information. In addition to the Seattle Art Museum parking guide, city residents and visitors can use our tips to find low-cost event parking at the following venues.
If you're planning a trip and searching for a discounted parking space at or near Seattle-Tacoma International Airport, we've got you covered! Check out Sea-Tac Parking to learn about on-site parking prices, handicap parking availability, private lots with airport shuttles, and more!