YouTube Theater Parking
As a part of the Hollywood Park complex, YouTube Theater is adjacent to SoFi Stadium in Inglewood, CA. The 227,000-square-foot music venue can seat up to 6,000 guests and features multiple outdoor parking areas for drivers. Since on-street parking is for residents only, our guide will help any visitor find a perfect off-street place for their car. Discover the on-site cost and purchase a mobile parking pass, or locate cheaper multi-storey facilities in the area. Follow our tips and regulations to design your travel plan to a tee.
Find & Book Parking at YouTube Theater 
Multiple car parking zones are available around the complex, as displayed on the following map. Their availability varies according to the event, but there's always enough space for all visitors. YouTube Theater parking lots open 2–4 hours before the event and close an hour after it ends.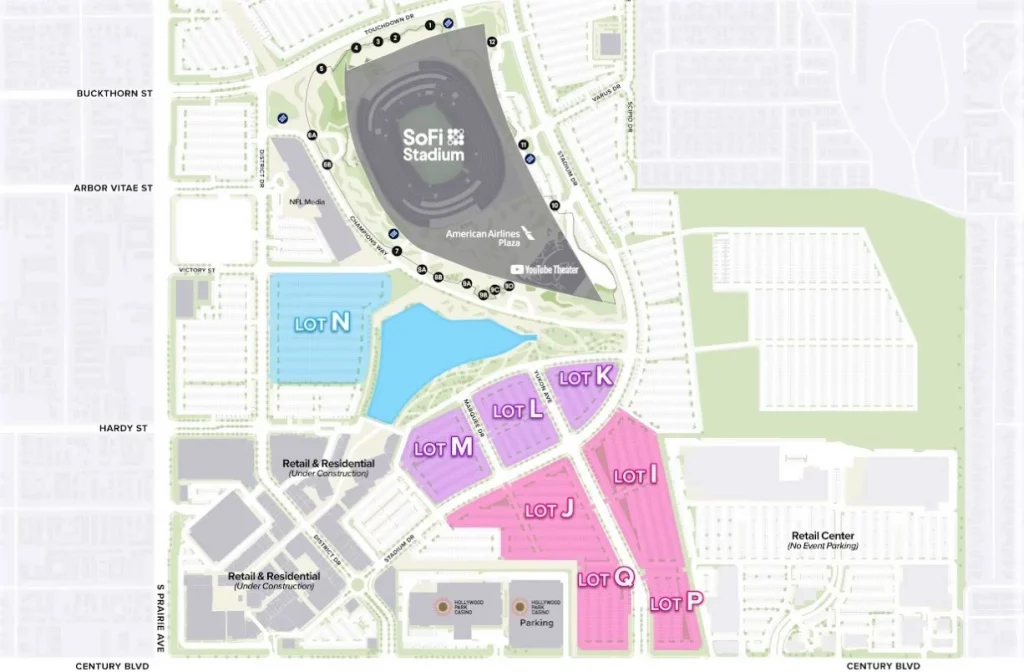 Purchase passes online through ParkWhiz, SpotHero, or VividSeats. The standard event parking fee at YouTube Theater is $35. However, drive-up rates at the gates are higher, so we suggest you reserve parking through VividSeats now.

ADA Parking Availability
All YouTube Theater parking zones offer ADA stalls on a first-come, first-served basis. In addition to a valid pass, each vehicle occupying an accessible parking spot must display an ADA placard. For additional assistance, send an email at [email protected]. 
Find a Cheaper Spot Near the Venue
Street parking during events is prohibited in Inglewood's residential neighborhoods, but our team located a couple of awesome parking deals. If you don't own a residential permit but want to park off-site, choose one of the following services.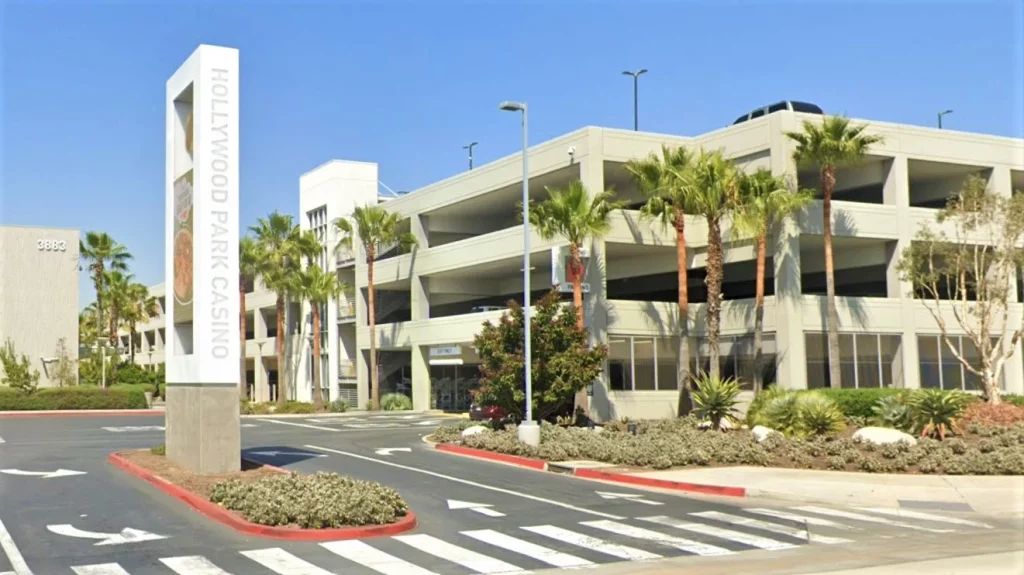 The Hollywood Park Casino Garage at 3883 W Century Blvd is the best alternative, and the event fee is only $20. The garage is open 24/7 and doesn't require reservations. The walk to the venue takes 10 to 15 minutes, and the path is well-lit and safe.
Alternatively, pre-book a $30 spot in the Kelso Elementary School Parking Lot north of the complex. It's located at 809 E. Kelso St., across from the Kia Forum Parking.
Transportation Alternatives
Several Metro buses (117, 211, 211/215, and 212) and the Link – Lennox bus stop along S Prairie Ave and W Century Blvd. However, the walk to the venue takes 15 to 30 minutes, depending on the bus stop. So, we recommend rideshare; your driver can pick you up and drop you off in Lot P. If you're flying into the city, request a Lyft at LAX or pre-arrange a low-cost LAX Shuttle. 
Find Parking Easily in Greater L.A.
Book amazing spaces and compare prices at any venue in Greater Los Angeles, including:
If you're preparing for a trip out of LAX, find and reserve cheap Los Angeles Airport Parking.