Last Updated on May 9, 2022 by Snezana Grcak
North Avenue Beach is Chicago's most popular beach offering various amenities, spots for recreational activities, and splendid city views. Although it's open from 6 AM to 11 PM daily, lifeguards are on duty between 11 AM and 7 PM, and that's when beachgoers are allowed to take a dip. The beach area is also ideal for jogging, biking, and playing volleyball. It usually gets very busy in the summer, and finding affordable North Avenue Beach parking can get tricky. 
The Parking Access team will provide all the information you need to plan your visit to a tee and have a hassle-free day. Discover the short-term parking rates in the official lot, nearby parking availability, and transportation alternatives. First-time visitors driving to the beach can use the following address for directions: 1600 N. Jean-Baptiste Pointe DuSable Lake Shore Drive.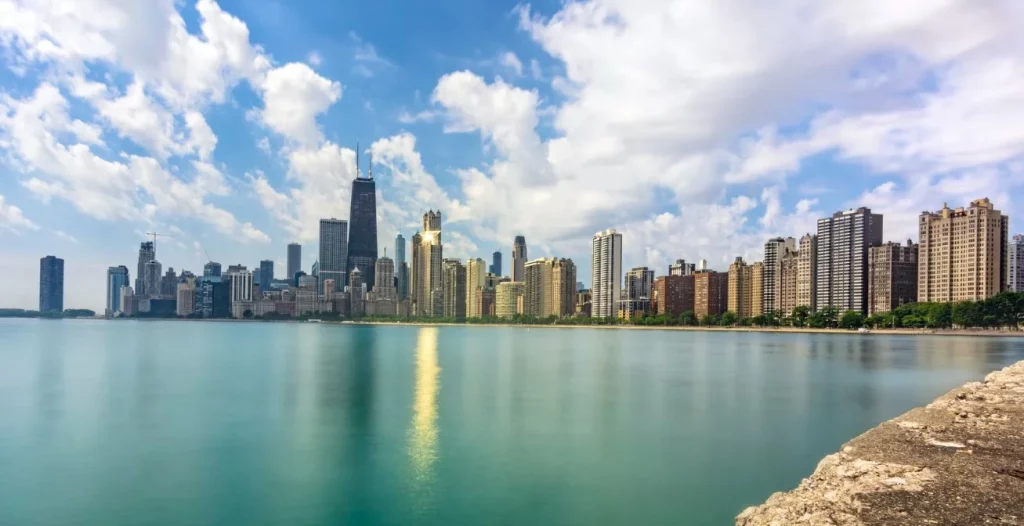 Is There Parking at North Avenue Beach?
Convenient parking for North Avenue Beach is available in the area east of Lake Shore Drive; the address is 1600 North Lake Shore Drive. While overnight parking is prohibited, daily parking is available from 6 AM to 11 PM. The North Avenue Beach parking lot fills quickly during peak season, so be sure to arrive by 8 AM in summer.
Note: The beach self-parking area and nearby streets might be closed for special events, so we suggest using public transit on event days.
How Much Is Parking at North Avenue Beach?
The North Avenue Beach Chicago parking cost varies according to the duration of your stay and time of the year. See the complete price list below.
| | | |
| --- | --- | --- |
| Duration | Peak Season | Off-Peak Season |
| Up to 15 minutes | Free | Free |
| Up to 2 hours | $21 | $15 |
| 2–4 hours | $28 | $20 |
| Over 4 hours | $39 | $25 |
The North Avenue Beach lot accepts cash and major credit cards.
Street Parking Near North Avenue Beach
Metered parking spots are available on several streets and are a convenient option if you're willing to take at least a 10-minute walk. North Clark Street offers plenty of on-street spaces for $2.25 per hour. You can pay at the pay stations or via the ParkChicago app. Time limits may vary, but it's usually two hours. Pay close attention to the signs and park properly to avoid Chicago parking tickets.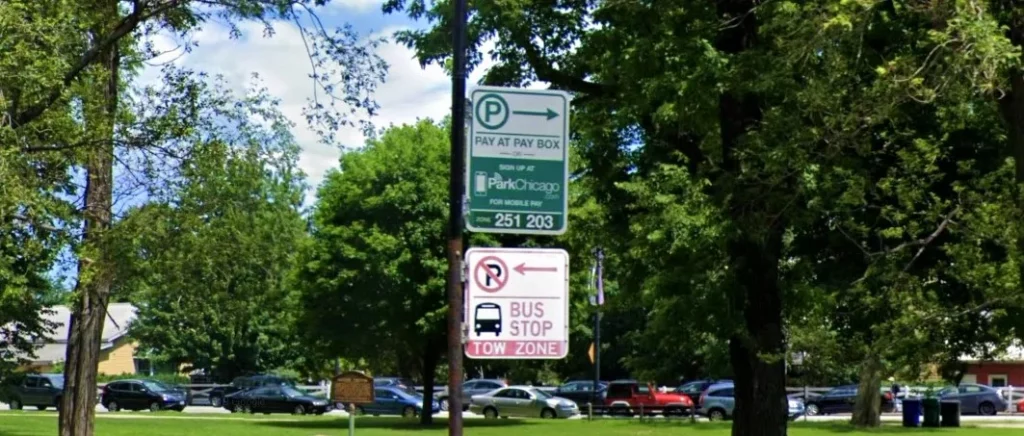 Parking at Lincoln Park Zoo
Lincoln Park Zoo is within walking distance of North Avenue Beach and provides plenty of outdoor parking spaces. Free parking is offered to visitors with disabilities, while standard parking rates range from $20 to $35. Check out the Lincoln Park Zoo Parking guide for additional information.
Additional Parking Options in the Area
Since free parking near North Avenue Beach is non-existent, our team looked into cheaper garages and lots to help you cut the costs. 
The most affordable options are privately-owned spots on SpotHero, available for as low as $6. Other alternatives are in the following list and require approximately a 15-minute walk.
| | | |
| --- | --- | --- |
| Parking Location | Address | Parking Rate |
| N Wells St. Garage | 1636 N Wells St. | $12 |
| N Wells St. Covered Lot | 1639 N Wells St. | $14 |
| SP+ Valet Parking Garage | 1440 N Lake Shore Dr.  | $16 |
| Bryant House Valet Garage | 1455 N Clark St. | $16 |
| Constellation Apartments Garage | 1555 N Dearborn Pkwy. | $17 |
These prices are for 3 hours of parking and are subject to change.
Taking Public Transit to the Beach
You can take advantage of several CTA bus routes to get close to the beach. Bus routes 151 and 156 stop at several locations throughout Lincoln Park. Clark & Fullerton Station (served by routes 22 and 36) is a 15-minute walk from the northern part of the beach. The CTA bus fare is only $2.25.
The nearest "L" station is Sedgwick, Old Town's elevated station on the CTA's Brown Line and Purple Line. After you hop off the train, the walk to the beach will take up to 20 minutes. The train fare is $2.50. Click here to plan your trip or find more info about CTA transportation services.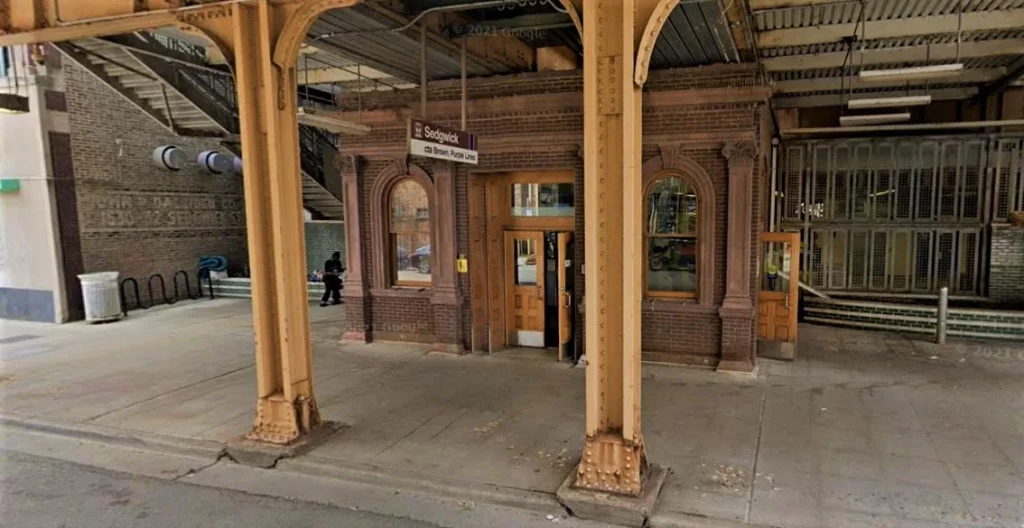 Find Cheap Parking at Chicago's Top Locations!
Here at Parking Access, we try hard to provide up-to-date and valuable parking guides covering all points of interest nationwide. So far, our team has created nearly 400 in-depth articles about parking at popular venues, beaches, parks, and diverse city attractions. Aside from North Avenue Beach parking, Chicago residents and visitors can check us out whenever they search for discounted parking at the following locations.
Planning a trip out of the city and looking for a fairly-priced spot at ORD or MDW? Click on any link for information regarding on-site and off-site parking services near either airport.