Kings Plaza in Brooklyn, New York, is a popular shopping spot for both locals and visitors. With over 150 stores, a variety of dining options, and a movie theater, it's no wonder the mall sees a high volume of traffic on a daily basis. For this reason, finding a Kings Plaza parking space can sometimes be challenging. 
In this article, we'll explore all nearby parking options and provide top tips on locating a spot easily. Whether you're a frequent visitor or a first-time shopper, this guide will help make your next trip to Kings Plaza a breeze.
Garage Parking at Kings Plaza
The mall provides ample parking in the adjacent multi-level garage, which is the closest and most convenient option for shoppers. Make a note of your parking spot number and wing so that you can easily find the vehicle later.
These are the current hourly and daily parking fees listed on the official website.
| | |
| --- | --- |
| Duration | Rate |
| Up to 2 hours | $3.00 |
| 2–3 hours | $4.00 |
| 3–5 hours | $5.00 |
| 5–24 hours | $10.00 |
Rates are subject to change, and the garage accepts both cash (bills up to $20) and credit cards. For updates or additional info, call the Kings Plaza Management Office at (718) 253-6844 between 9 AM and 5:30 PM.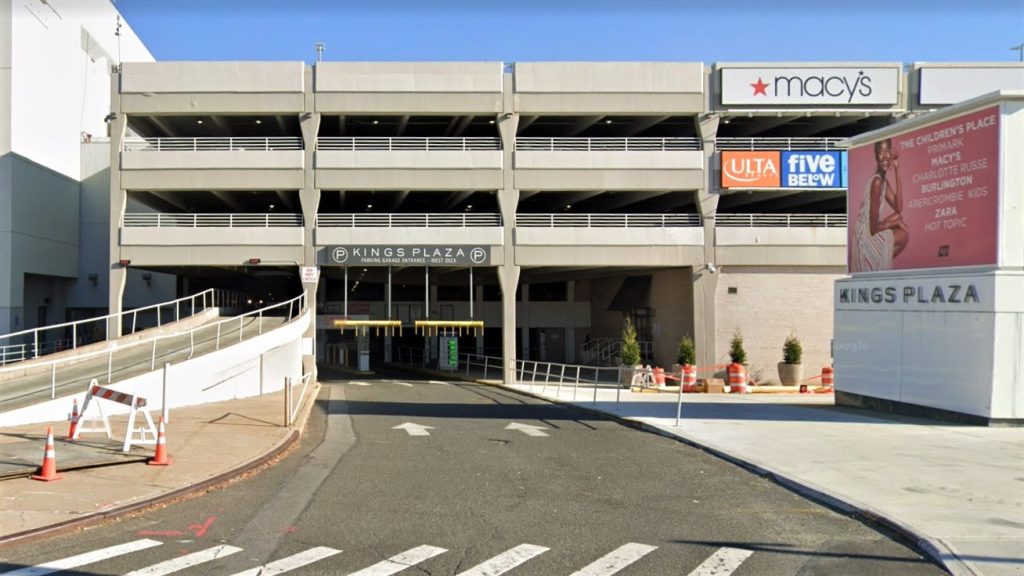 Note: Bicycle racks are available on the first level of the East Parking Garage and near the entrances.
Park on Nearby Streets
Depending on the day and time, the Kings Plaza visitors may find available (and sometimes free!) parking stalls on several nearby streets. Be sure to park appropriately and read the posted signs, if any. Also, pay attention to the residential spots, and do not block any driveway to avoid tickets or towing. 
Use Public Transportation
Instead of driving, you may take the 2 and Q train to the Kings Plaza station, which is across the street from the mall. Alternatively, you can hop on one of the several MTA buses serving the area and surrounding streets. 
Click here to plan your trip and find the route that fits your travel plan.
Check Out Other Helpful Guides
We can help you find convenient spots at countless popular locations in NYC, including but not limited to the attractions listed below.