This post also contains affiliate links and we will be compensated if you make a purchase after clicking on our links.
Located in the heart of Worcester, the DCU Center hosts conventions, trade shows, and entertaining events like concerts and sports games. Since there's no official DCU Center parking garage, visitors often have trouble determining where to park, but that's where we come in! Parking Access will provide the best self-parking options near the facility, including on-street meters and off-street garages or lots. Plus, you'll discover public transportation services stopping around the venue, which are a top alternative to driving. Use our tips to have a seamless event parking experience!
Top Parking Near DCU Center
Multiple convenient parking facilities are located within walking distance of the venue. Check out the DCU Center parking map, and keep reading to discover the most suitable options and average event rates.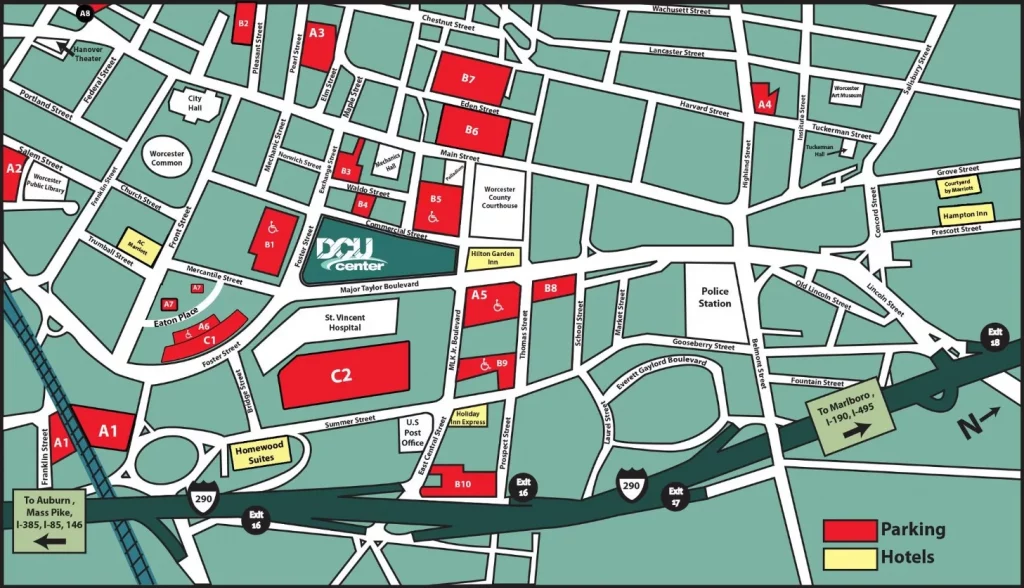 Mercantile Center Garage
The Mercantile Garage at 201 Commercial Street is approximately a 5-minute walk away from the DCU Center. It's open around the clock and is often the primary choice of the venue guests. If you're driving an oversized vehicle, note that the maximum height is 6'8".
The event parking fee is $12 for most conventions and shows but can go up to $20 for large-scale events. Pay machines are on Level 3. Alternatively, you can make a reservation through the official site or ParkWhiz, which we highly recommend.
Downtown Municipal Garages
Five municipal parking garages are placed within easy walking distance of the venue and offer safe and convenient spots:
Federal Plaza

at 570 Main Street

Major Taylor

at 30 Major Taylor Boulevard

Pearl-Elm

at 20 Pearl Street

Union Station

at 225 Franklin Street

Worcester Common

at 3 Eaton Place
Car parking rates vary according to the event. Fees usually range from $8 to $13 during conferences, conventions, and small-scale events. However, large-scale events and big concerts tend to affect the price, which can rise to $24. Most facilities also allow online reservations through sites like ParkWhiz, but we also suggest checking out deals on Vivid Seats.

Nearby Metered Spots
Parking meters in downtown Worcester are in effect from 8 AM to 8 PM, Monday through Saturday. Use on-street meters or kiosks to pay by entering your license plate number, or download the Passport Parking App for a quick payment. Read the signs carefully and follow the posted regulations to avoid parking tickets.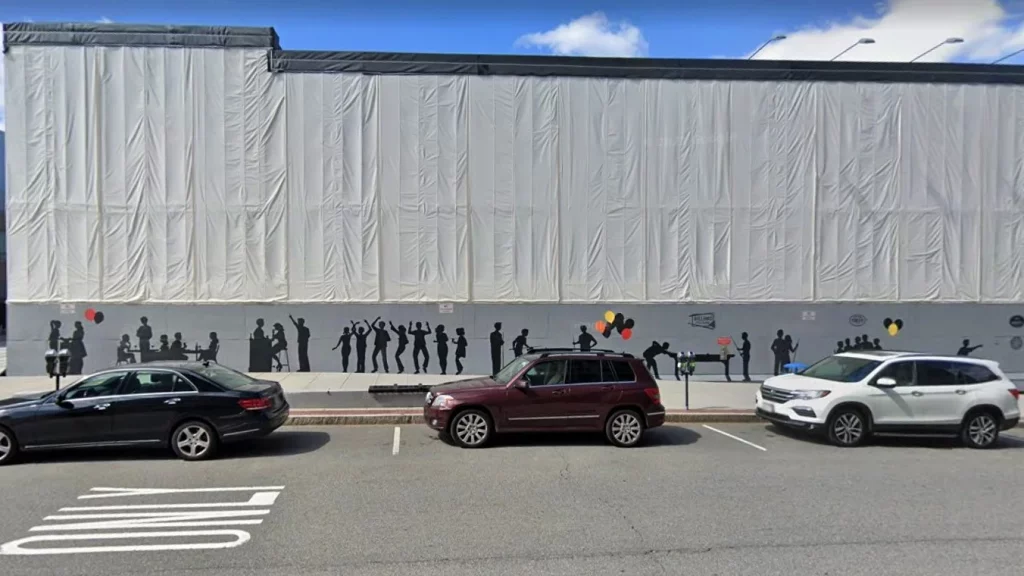 Public Transportation Options
Union Station, served by Amtrak and MBTA, is only a 9-minute walk away from the complex. The Framingham/Worcester Line and Lake Shore Limited trains pick up and drop off at this station.
Alternatively, you can take one of the WRTA buses: 3, 23, 24, 26, 30, and 31, which stop on the streets encircling the venue. The cash fare is $1.75.
We Make Parking a Breeze
Aside from DCU Center parking options, our team helps drivers find cheap Polar Park parking during baseball games and other events. We also cover popular venues in the nearby City of Boston, such as the following.
Look us up whenever you need a safe and affordable spot at venues or airports.