Parking in White Plains can be challenging. Unlike other places where you can park a few blocks from your destination and just walk, the parking situation in the city may come as a bit of a surprise. Many streets have limited parking, while those in busy areas are often metered. We highly advise travelers to learn about street parking rules and parking meters to avoid a White Plains parking ticket. 
If you're going around the city, here's everything you need to know about White Plains parking tickets, including tips on avoiding parking citation and paying them. 
White Plains Parking Violations & Penalties
Expired on-street or municipal parking lot meters will incur a $25 "meter time expired" summons. In downtown parking structures, you may incur a $10 overtime notice. All meters in White Plains offer a six-minute grace period after the paid time.
Pay attention to the time limit on signs or meters—these indicate how much time you can park in the area legally and offer other valuable information. If you're not familiar with the area and cannot find a sign, ask a passerby or call 866-661-2707.
How To Dispute Your Parking Ticket
If you believe your citation was issued in error, you can dispute your White Plains parking ticket by calling the White Plains Parking Violation Office at 866-661-2707. You can also pay them a visit between 9 AM and 4 PM Monday through Friday; here's the address: Public Safety Building – Main Floor, 77 S Lexington Avenue, White Plains, NY.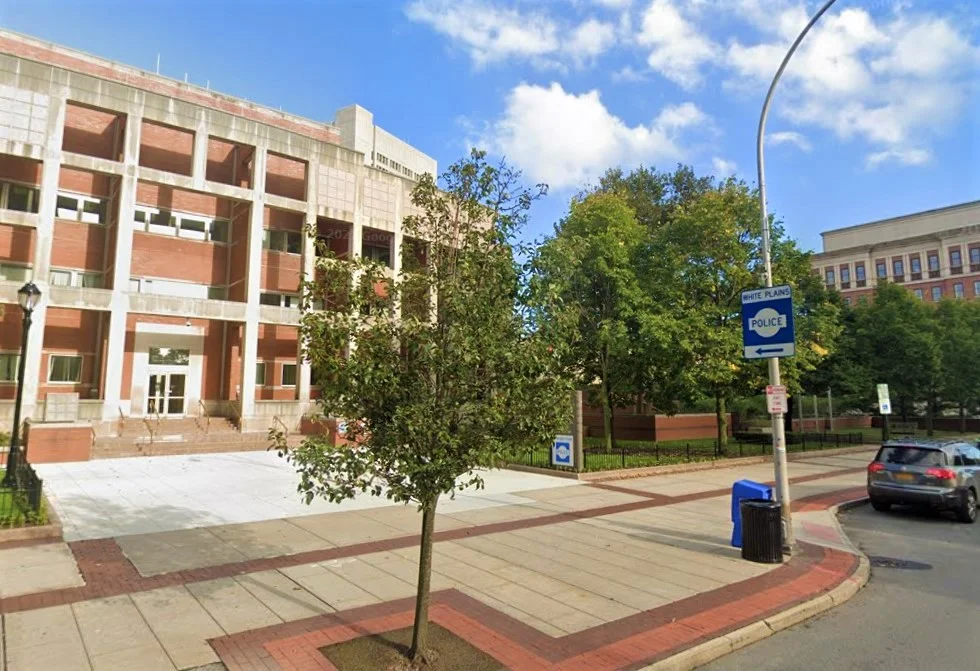 If you decide to initiate the process in person, be sure to bring all the necessary documents, including your driver's licence, parking citation, and proof of your innocence (if you have one in a physical form). Alternatively, use DoNotPay to smooth the way for a quick end to the dispute.
Paying a White Plains Parking Citation
Drivers must pay White Plains parking tickets within 100 days to avoid debt collectors, booting, or towing, especially if you have $350 worth of parking infractions. Use one of the following methods to pay your White Plains parking ticket without any hassle. 
Pay via phone.

Call 866-661-2707 between 9 AM and 4 PM Monday through Friday.

Pay online here

. All outstanding citations on your vehicle must be paid when paying online. Online payment is unavailable for routine maintenance between 2 AM and 2:30 AM EST every day. 

Pay in person.

Head to the main floor of the Public Safety Building at 77 S Lexington Avenue. The office is open between 9 AM and 4 PM Monday through Friday.

Pay by mail.

Send cash or money order to the following address: City Court – Parking Violations Office, City of White Plains, P.O. Box 6500, White Plains, NY 10602-6500.
A fee of $3 per ticket is collected for phone or online payments. The Parking Violations office accepts credit cards as modes of payment, and you may use MasterCard, Visa, American Express, or Discover.
How To Avoid White Plains Parking Tickets
Knowing on-street parking rules is essential to preventing a White Plains parking ticket. Alternatively, the city offers several pre-pay parking options, so you can do away with metered parking, or you can always take advantage of the city's transportation options to avoid costly infractions. Learn all about these in the following sections.
The Lowdown on White Plains Street Parking 
White Plains offers single-space and multi-space meters on streets and in municipal surface lots. There's a one-hour parking limit for most on-street metered parking, while the off-street areas are suitable for longer stays. The parking limit is indicated on the signs, so pay close attention to these.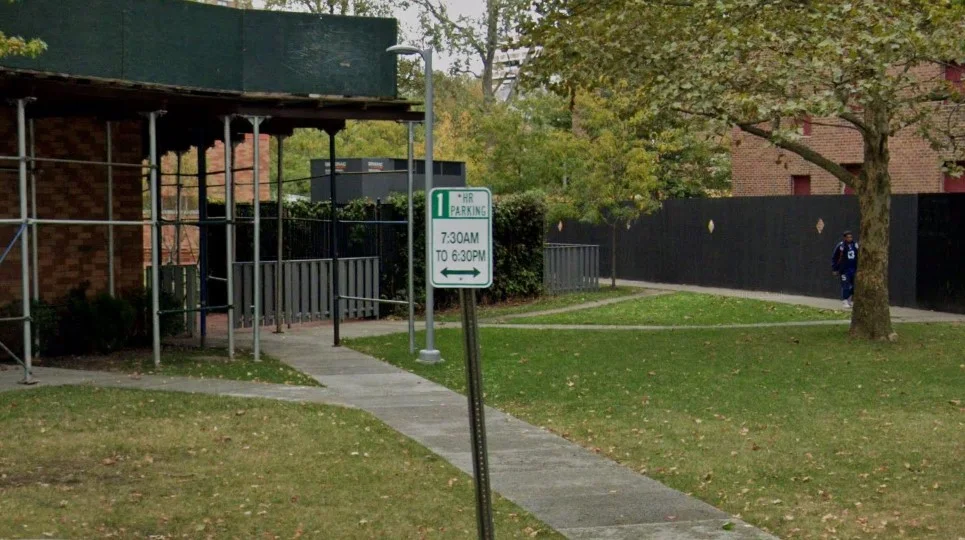 Here's everything you need to know about White Plains parking meters: 
In the downtown area:

on-street meters are in effect Mon-Sun, from 9 AM to 9 PM. 

Outside the downtown area:

on-street parking is enforced from 9 AM to 6 PM. 

Off-street meters

require payment 24 hours a day, 7 days a week. 

Parking on the streets is free citywide on Sundays and major national holidays.
Multi-space meters allow you to extend your parking session without having to return to your space. Call 888-450-7275 to pay for additional time via phone using Visa or MasterCard or download the ParkWhitePlains app. The app also allows remote payments, but you have to park next to a sign with the ParkWhitePlains logo.
Go through the list below to discover the on/off-street meter rates: 
| | |
| --- | --- |
| Location | Rate |
| Off-street | $1 per hour |
| On-street (outside the downtown/central parking zone) | $1 per hour |
| On-street (within downtown/central parking zone) | $1.25 per hour |
| Specific commuter locations | $1 per hour up to 7 hours |
Booking and Paying for Parking in Advance
Several service providers in White Plains allow advanced booking so you can guarantee a spot before you arrive. Booking ahead of time also offers the advantage of selecting a car parking space with a time limit that accommodates your needs. Use apps like ParkWhiz or SpotHero to find, compare, and reserve parking in advance.
Take Advantage of White Plains Transportation
If you're looking to skip the hassle of having to pay White Plains parking ticket, commuting is a great alternative. Several subways, buses, and trains connect Westchester Country with the five boroughs of New York City. 
The Bee-Line

offers bus access throughout Westchester County. Learn more about Bee-Line schedules, trip planning tools, and MetroCards at the

Bee-Line website

. Seniors and the disabled may also enjoy discounted travel through

the

ParaTransit service

. 

Metro-North Railroad

or

MTA

is a commuter railroad that can take you from White Plains to midtown Manhattan in only 35 minutes. 

Amtrak

is a railroad service that serves Westchester County with stops at New Rochelle, Croton-on-Hudson, and Yonkers.

Click here

for additional info.
Learn About Parking Infractions in Any Major City
Parking infractions can be costly and frustrating, especially in New York where parking fines are one of the highest in America. The trick to avoiding parking tickets is to educate yourself about your destination's parking rules and regulations and arrange where you'll park ahead of time. Parking Access offers all the information you need to avoid, contest, and pay for your parking tickets where ever you are in the USA. 
Aside from our White Plains parking ticket guide, we've covered several other places in the State of New York, including the following.
Getting ready for a flight? If you're looking for cheap parking spots in or around HPN, check out our comprehensive Westchester County Airport guide!