The Getty Center complex comprises the J. Paul Getty Museum, the Harold M. Williams Auditorium, conservation and research institutes, cafés, one restaurant, and beautifully landscaped gardens. There's so much to see at The Getty, and visitors are enchanted with breathtaking views of Los Angeles. The Getty Center parking guide will help you plan your visit and feel the charm of this incredible place! Discover how to reserve admission tickets, pay for daily parking, or take public transportation to lower your costs. 
The Getty Center Admission
The Getty admission is free, but all visitors must make a timed-entry reservation online or by calling (310) 440-7300. If you opt for online reservations, pick a date from the calendar, preferably at least a week in advance, so that you can find a time slot that fits your schedule. Each guest also must present proof of full vaccination or a negative test result.
The Getty Center is open between 10 AM and 5:30 PM every day except on Mondays; it's also closed annually on Independence Day, Thanksgiving Day, Christmas Day, and New Year's Day.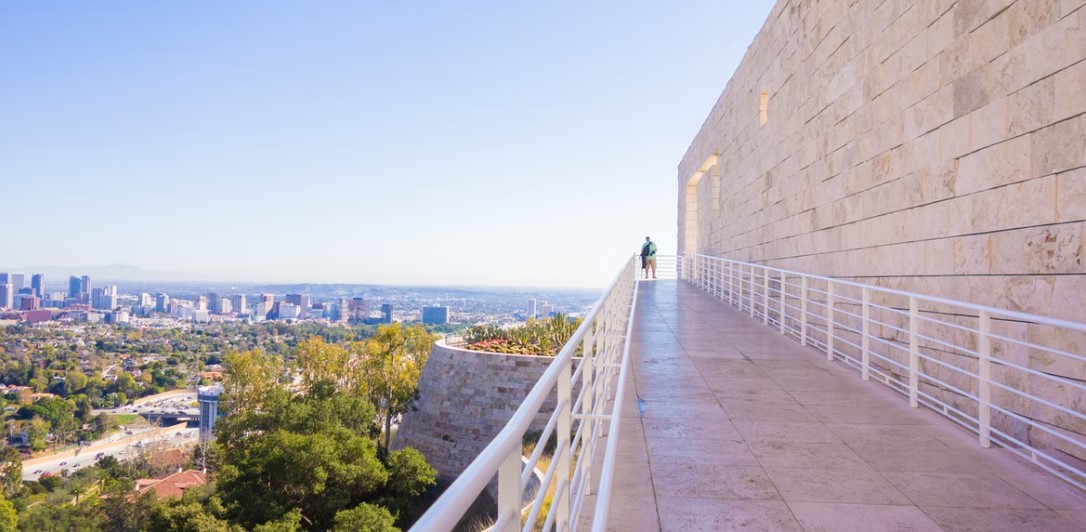 The Getty Center Parking Availability & Fees
The Getty Center parking and Getty Villa Museum parking are available for all ticket holders. You can purchase same-day parking at both the center and the museum for one fee. 
Purchase admission ahead of time for both sites on the same date.

When you get to the first site, head to the Museum Information Desk to ask for a coupon for parking at the other place.

After they verify the reservation, you'll get The Getty Center parking coupon, which will allow parking at both sites.
The short-term parking cost depends on your vehicle type, and you can see all the rates in the following list.
| | |
| --- | --- |
| Vehicle Type | Daily Fee |
| Car | $20 |
| Motorcycle | $20 |
| Van | $20 |
| Mini-coach | $80 |
| Motorcoach (30+ seats) | $160 |
Visitors can pay for The Getty parking using cash or a credit card at any pay machine; these stations are available on every level of the main parking structure and near the tram station.
Group Parking & Oversized Vehicle Parking
If you're planning a visit in a group of more than 15 guests, you should make a reservation online or at (310) 440-6168. Use the same number to request information about bus parking or group tours. The first level of the main parking facility is suitable for oversized vehicles up to 12'6″ tall, while the height restriction for Getty Villa visitors is 6'10". The Getty doesn't provide parking for RVs, limousines, motor homes, or similar vehicles.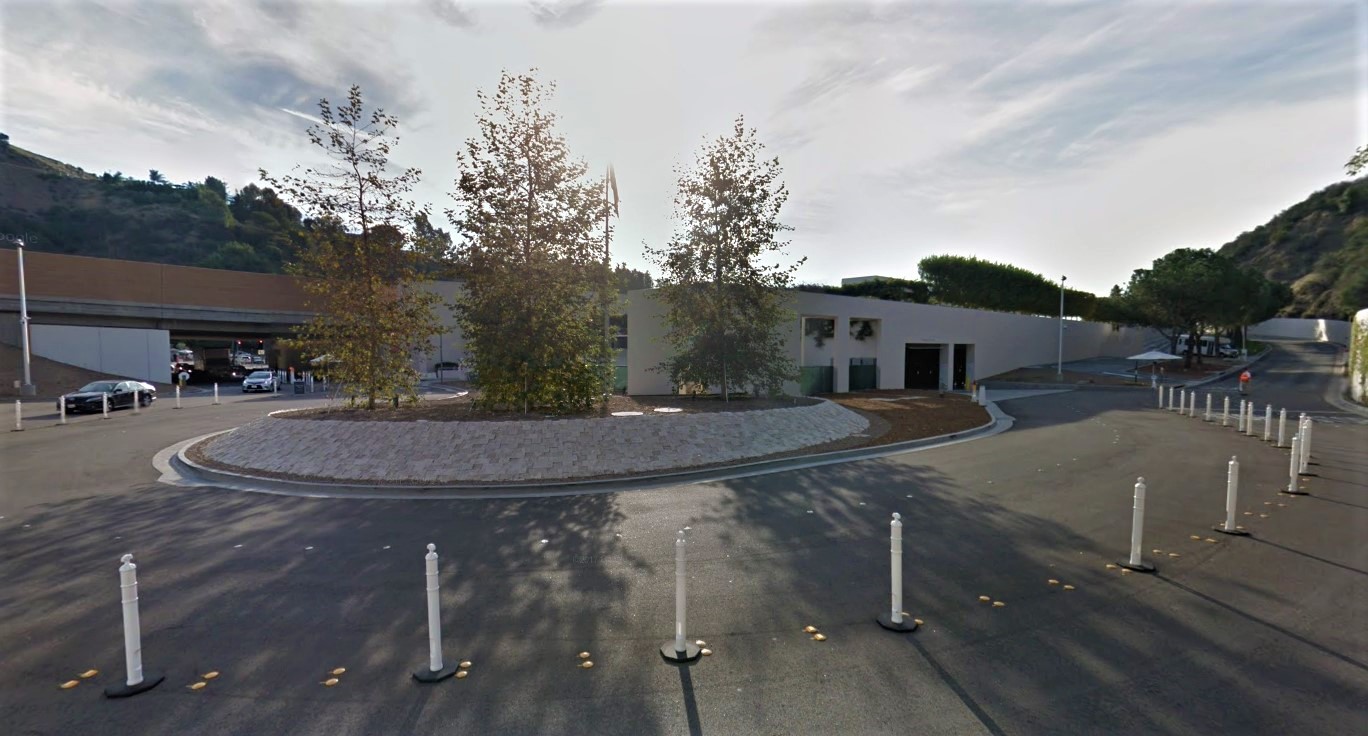 Accessible Parking
ADA parking stalls are available on the ground level of The Getty parking structure. These spots are limited and obtainable on a first-come, first-served basis, so we suggest early arrival, especially on weekends. If you're headed to the Getty Villa, accessible spaces are located on the right after entering the South Parking structure.
Any guest who occupies an ADA spot must display a valid disabled parking permit or placard. Standard parking rates apply.
Electric Vehicle Charging Stations
Level 2 EV charging stations are available on levels P2, P5, P6, and P7 of The Getty Center main structure. Chargers are placed at the north end of each level. Visitors headed to the world-class museum can find EV charges at both South Parking and Central Parking structures. 
Is There Street Parking Near The Getty?
On-street parking spaces are not available anywhere near The Getty Center while surrounding neighborhoods offer restricted parking. If you've been planning to leave your vehicle nearby and walk to the site, you need another plan; walk-in visitors cannot enter the complex unless they use public transit or another mode of transport.
Take a Bus or Arrange a Ride to The Getty
If you want to lower the costs or cannot drive to the site in West Los Angeles, there are a few excellent alternatives, including public transportation. LA Metro bus line 761 runs to the Getty Center entrance, and the one-way bus fare is only $1.75. You could also purchase a day pass for $3.50. 
If you opt for a ride-share service, an Uber or Lyft driver will drop you off at a designated turnaround area outside the parking structure. The structure's Level P1 also has a taxi stop and phone lines to city cab providers.
The Getty Parking Tips & Other Helpful Info
Go through the following list to learn a few pieces of information and hot tips that may help you save time or money.
If you own a bike but live too far away for a bicycle ride, park your vehicle at the Los Leones Trailhead and then ride in free of charge. Bike racks are on the entry level of the Getty Center parking garage.

If you purchase same-day parking for both the Getty Center and Getty Villa, the drive between the two will take approximately 30 minutes, depending on traffic. To access the Getty Villa entrance, use the right-hand lane of PCH.

Although there's a restaurant on-site, we suggest bringing your own food and picnicking in any public seating area. We recommend the beautiful lawn next to the Central Garden or Lower Tram Station.

If it's available at the time of your visit, take an architecture tour to learn more about the center's beautiful buildings. Aside from the extraordinary art collection by the J. Paul Getty Trust, The Getty is undoubtedly known for its architecture.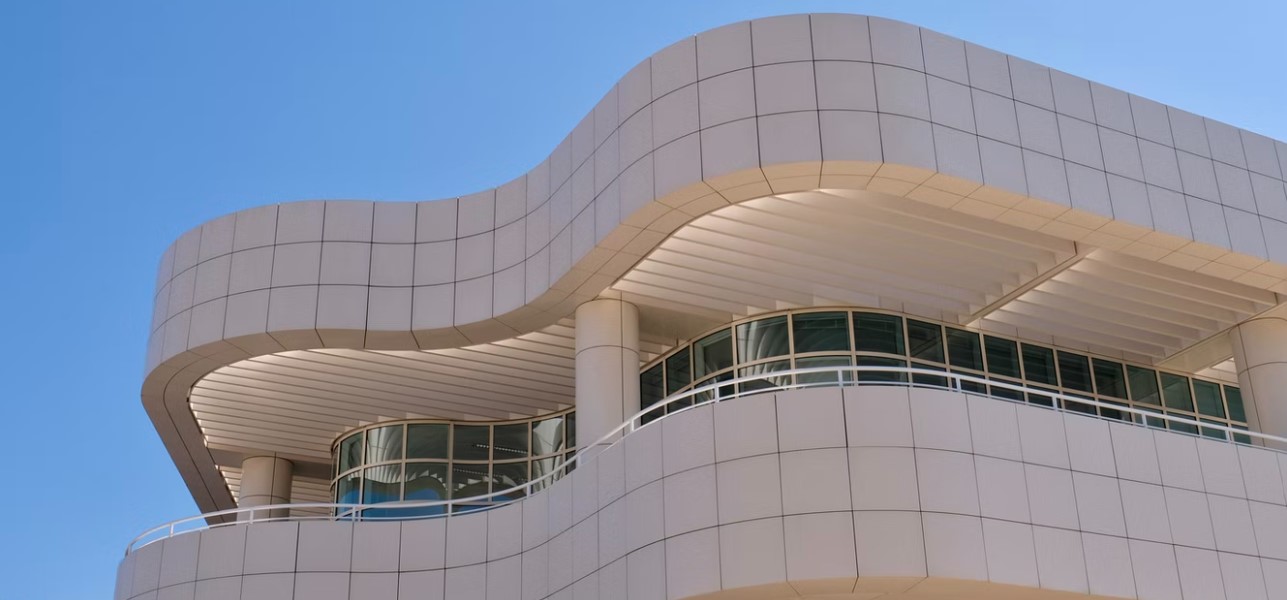 Find Parking in Los Angeles Easily With Parking Access!
Drivers across the country have been using our guides to find cheap and convenient parking at countless locations! In addition to The Getty Center parking, the Parking Access team covers a variety of venues in Los Angeles and the surrounding area. Here are some of the most popular locations among LA residents and visitors.
If you live in the area and plan on flying out of the city soon, we'll help you find discounted parking at the closest airports. Click on one of the following links to learn about parking at Los Angeles Airport or Burbank Airport.