Located in Athens, GA, the Classic Center is accessible by car and public transit alike. Our guide will help you get there and park your vehicle in a safe and cheap spot on any day. Discover the Classic Center parking options, including daily and event rates and street parking availability. You'll also find advice for UGA football game days, contact information, and top public transportation services. Use the helpful details and tips to have a hassle-free experience.
If you need directions, the venue's address is 300 N. Thomas St., Athens, GA 30601.
Parking at the Classic Center
The main parking deck is safe, well-lit, and connected to the venue on levels two and five. It has entrances on North Thomas, Foundry, and Broad Streets. Aside from standard spots, ADA parking is available on each floor on a first-come, first-served basis.
The garage offers hourly, daily, monthly, and event parking services. On non-event days, the first 30 minutes are free, while each additional hour is $1.50. The maximum daily cost is $8.00 and includes an overnight stay.
Event Rates
Event fees may vary according to the event, but here's the pricing for most occasions:
The garage allows drive-ups and accepts credit cards only, but we always recommend booking in advance.

Game-Day Deals
The garage offers drive-up sales and advanced bookings for UGA football games. These are sold out for the 2022/23 season, but here are the standard game-day fees:
| | |
| --- | --- |
| Option | Rate |
| Single-game ticket | $40 |
| UGA season pass | $240 |
| Bus parking | $150 |
There's also an overflow lot at the Intramural Fields for UGA football events, which is available when the deck is full.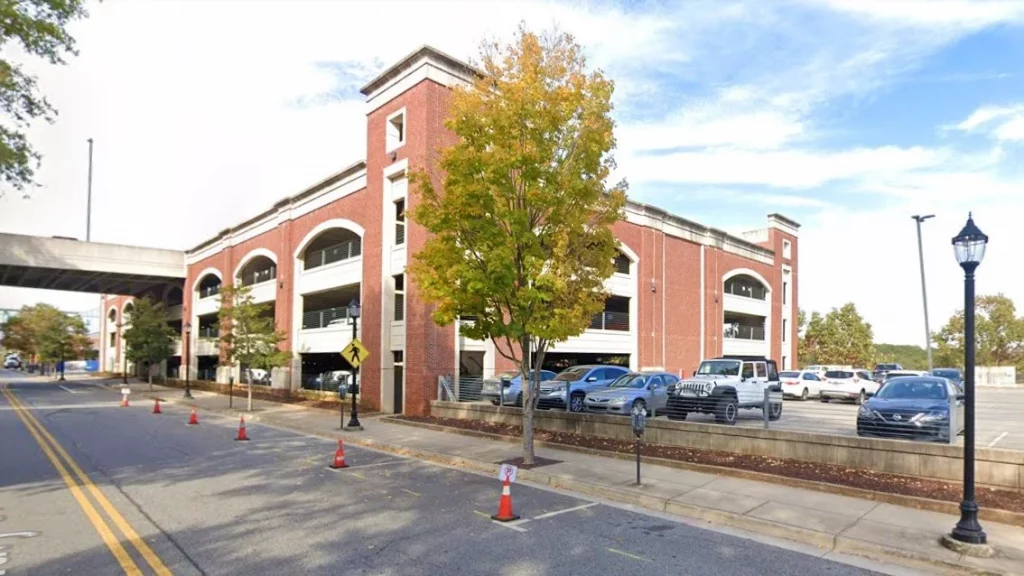 Note: The Classic Center parking deck also offers premium and monthly parking services. Click here to learn more about those, or call 706-201-8194 for any parking-related questions.
Park on the Streets
If looking for short-term parking, take advantage of the metered spaces around the venue. Downtown meters are in effect from 8 AM to 10 PM, and the time limit is two hours until 6 PM. Those who arrive at 6 PM can stay for up to four hours. The rate is $1.50 per hour.
Read the posted signs carefully and pay attention to the time limits to avoid getting a ticket. 
Public Transportation Options
Public transit is often a great alternative, and ACC Transit offers safe rides throughout the area. The ACC Multi-Modal Center is a 5-minute walk from the venue, and it's served by 15 bus lines. Plus, route #6 also stops on N. Thomas St., across the street from Hyatt Place.
Groome Transportation also provides transport to several nearby locations, and you can book a ride online to save $10.
We Cover Venues in Atlanta, Too!
If you're going to an event in Atlanta, learn how to find cheap parking in the top 5 five city venues:
We can also help you book the best deal for any trip out of Atlanta Airport!