This post also contains affiliate links and we will be compensated if you make a purchase after clicking on our links.
Gateway Arch Parking
The Gateway Arch is placed in the heart of Saint Louis, in the National Park along the Mississippi River. You can enter the park grounds from 5 AM to 11 PM, while the Arch opens at 9 AM. Use our guide to plan your visit and find a convenient parking spot for your car or RV. You'll also learn about handicapped parking and public transit.
Parking at the Gateway Arch 
Discounted parking for the Gateway Arch visitors is available at the Stadium East Garage at 200 South Broadway. 
Pre-purchase a $9 parking spot online or validate your ticket inside the Visitor Center once you get there. Find validators in the West Entrance lobby or next to the Explore St. Louis Information Desk. This fee applies for up to five hours. Special event parking rates apply on Cardinals game days, but you can avoid extra charges if you book in advance.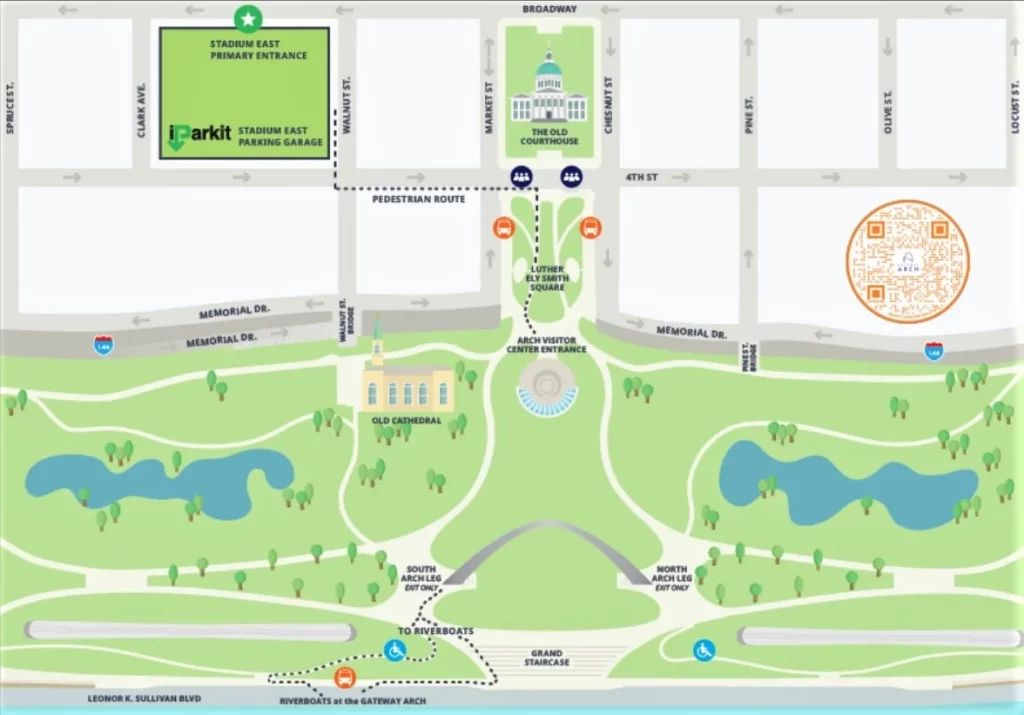 Alternatively, consider parking near the Gateway Arch, St. Louis. Click here to find top downtown parking lots or park in Levee Parking Lot under the Poplar Street Bridge for $8.
Street Parking
Metered parking spaces are obtainable on Memorial Drive (between Walnut & Market Streets and Chestnut and Pine Streets). If none is vacant, check the surrounding streets, but read the signs carefully to avoid St. Louis parking tickets.
Accessible Parking
The Stadium East Garage is the best option if searching for ADA parking. Alternatively, look for a metered accessible spot along Memorial Drive. These are available on a first-come, first-served basis, so early arrival is recommended.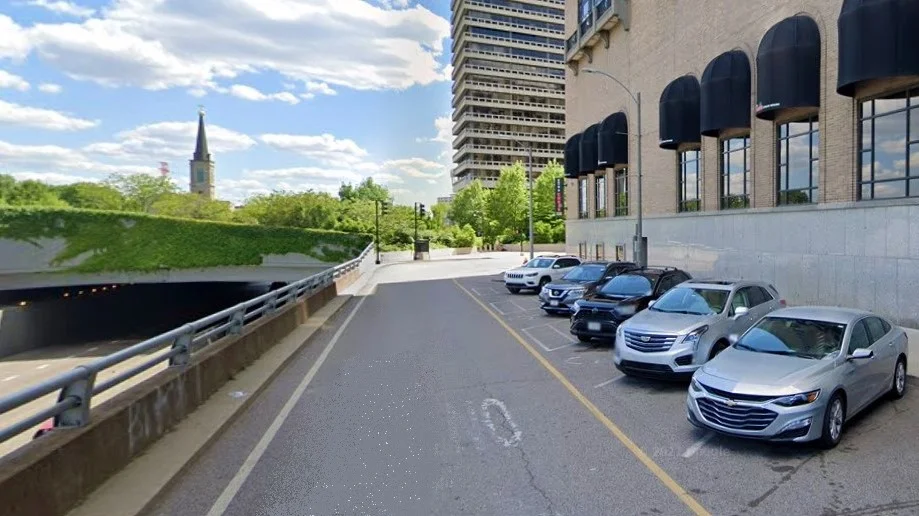 Gateway Arch RV Parking
The DraftKings at Casino Queen RV Park is just across the river from Gateway Arch National Park. It's placed at 200 Front Street and charges as low as $55. Call 800-777-0777 for more info. Visitors may also find spots for oversized vehicles on Leonor K. Sullivan Drive, south of the bridge.
Public Transportation Options
Want to avoid Gateway Arch parking? MetroLink's Blue and Red Line stop at several nearby stations: Laclede's Landing, Convention Center, 8th & Pine, and Stadium Stations. The MetroLink fare is $2.50.
MetroBus 40 drops off on N. 4th Street, and the cash fare is $1. MCT bus lines 1X, 5, 14X, and 16X stop on the streets west of the site. The MCT fare for trips to St. Louis is $3.
Other Helpful Parking Guides
Aside from the Gateway Arch parking information, we can provide St. Louis residents with the following.