Opened in 1993 and located in the heart of Salt Lake City, Utah, the Gallivan Center parking is named after former Salt Lake mayor Ted L. Gallivan. The site hosts various events, such as private parties, performances, concerts, farmers' markets, and festivals. If you plan on visiting the venue, we'll help you find cheap and convenient Gallivan Center parking options. You'll discover the best garages and lots in the area and learn about public transportation if you decide to avoid the hassle of driving.
Cost of Parking at Gallivan Center
If you're driving to Gallivan Center, the best option is the One Utah Parking under the plaza. It currently offers about 1,000 parking spaces, and you can access it by turning East onto 200 South from Main Street or West Temple.
This parking facility is managed by AMB parking, and the event parking fee is usually $5. However, car parking rates may vary depending on the day or event, and the regular daily rate is $12.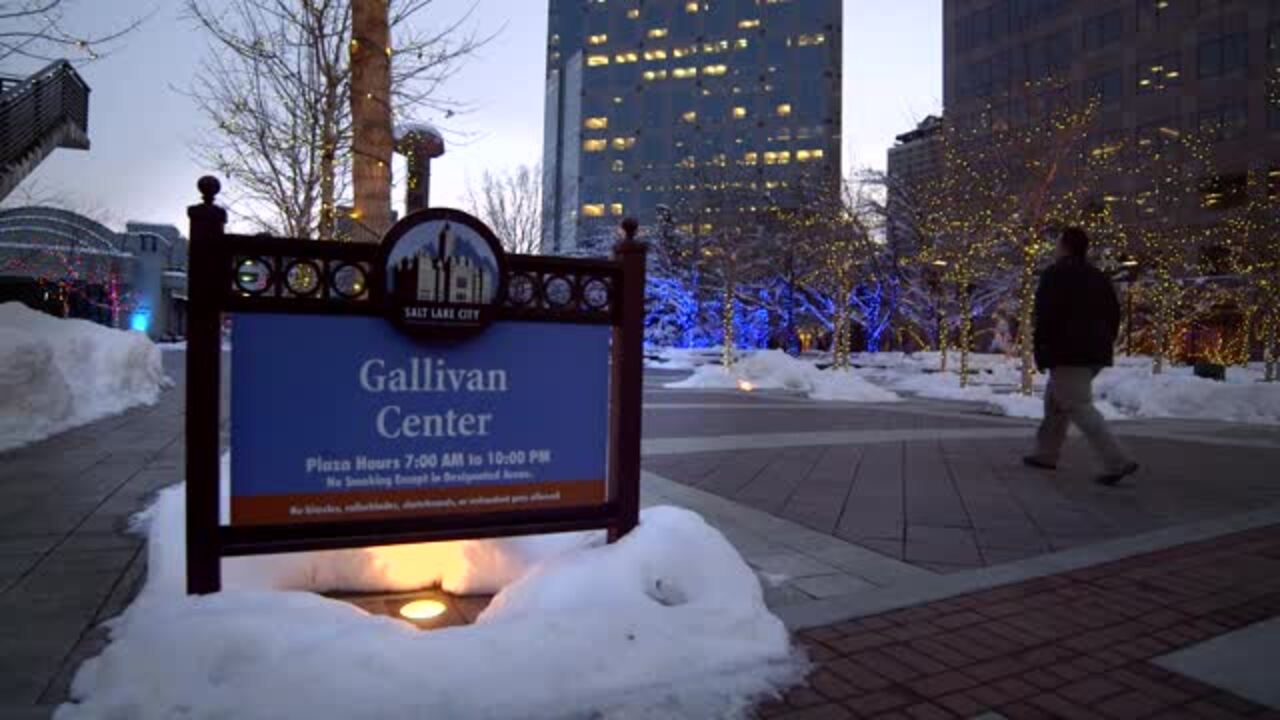 Top Garages Near Gallivan Center
If you don't find a space to park your car in the One Utah Parking facility, consider parking near the Gallivan Center. The following are some of the most convenient and cheapest options in the vicinity.
| | | | |
| --- | --- | --- | --- |
| Parking Facility | 1-Hour Rate | Address | Walking Distance |
| Regent Street Garage | $2 | 55 E. 200 S. | 2 minutes |
| Salt Palace Garage | $3 | 100-198 W. 200 S. | 5 minutes |
| American Plaza Parking Garage | $4 | 255 S.W. Temple St. | 6 minutes |
| Parkside Tower Garage | $4 | 215 S. State St. | 3 minutes |
| 175 Parking Lot | $5/event | 175 S.W. Temple St. | 5 minutes |
The rates listed above are subject to change, especially during events.
Park on Nearby Streets
If you need to park your car for up to two hours only, consider using on-street parking spaces. All meters in Salt Lake City are in effect from 8 AM to 8 PM, Monday to Friday, and have a two-hour limit. 
Parking on Sundays is free, but remember to read the posted signs before parking your vehicle to avoid getting a ticket.
Public Transportation Options
You can quickly move from one place to another in Salt Lake City using public transport. There are light trains and buses to help you reach almost any spot in the Greater Salt Lake Area. 
The closest stop is Gallivan Plaza Station, served by Green and Blue Lines. If you're considering taking a bus, hop on one of the following: 200, 451, 455, 470, 472, and 473. These buses stop steps away from the facility. 
The one-way fare is only $2.50, and you can find all routes and schedules here.
Other Helpful Parking Guides
Here at Parking Access, you can find tons of guides to help you find affordable and convenient parking deals anywhere you go. For instance, we can also help you locate a cheap spot near Vivint Arena, Clark Planetarium, and Salt Lake City Temple Square.