Baker Beach in San Francisco is famed for the incredible and captivating views that it provides of the Golden Gate Bridge. Its breathtaking scenery and the variety of available amenities like BBQ grills and on-site restroom facilities are some of the main reasons that residents and tourists alike enjoy coming to the beach. Parking Access will provide useful Baker Beach parking information and help you have a hassle-free day!
Baker Beach: Perfect For Large, Outdoor Events
It's worth noting that this San Francisco beach managed by the National Park Service stretches more than a mile long down the San Francisco coastline. This translates into ample space for those visiting the beach, and it also makes it an ideal venue for large outdoor events and family activities. No matter your reason for coming to San Francisco to see the coastal trail and shore, knowing which parking lot to park in can make your trip all the more pleasant and less stressful.
A lot of people come to Baker Beach on sunny weekends when the sun kisses the sand to check out the Marin Headlands or the Golden Gate Bridge. Although the summertime is busier, there are still a lot of events that take place at the beach throughout the year.
San Francisco's Baker Beach is open around the clock. This means you can visit the beach day or night. Access to and use of Baker Beach's parking lot, however, ends one hour after sundown each evening. Fortunately, several nearby locations offer parking for Baker Beach visitors.
Baker Beach Parking Lots
When using one of Baker Beach's parking lots, there is no parking fee. If you're headed to the beach picnic area, you'll want to park in the North Parking Lot and be near cypress grove. Parking in the North end instead of the South Lot also means you'll be closer to Battery Chamberlin.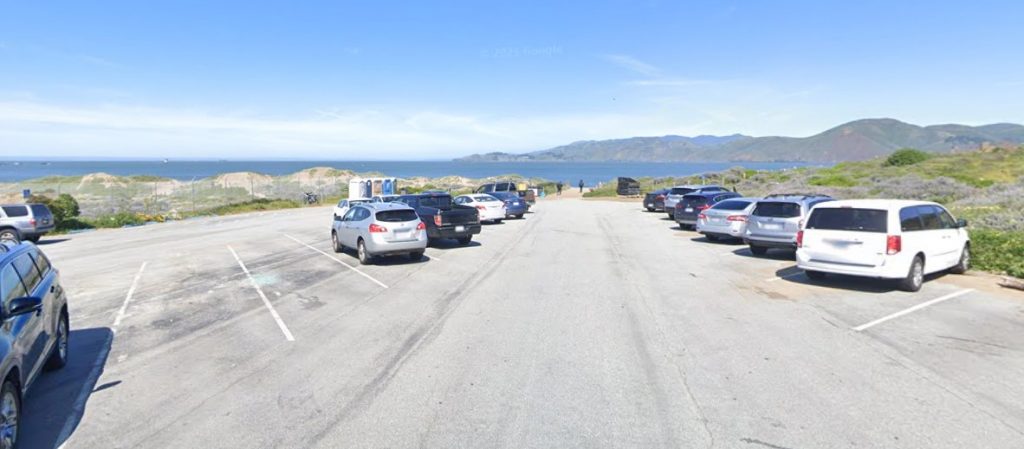 Is There Metered Parking Near Baker Beach?
Metered street parking is available, but you'll have to go down to Clement Street and Geary Boulevard. The meter usually runs at $2 for every couple of hours that you park your car there. Any time you choose to street park, make sure to check for parking signs. Some parking locations near Baker Beach require parking permits. Not having the proper permit can result in a San Francisco parking ticket, which can be very costly and time-consuming to take care of.
ADA Parking and Accessibility  
If you need accessible parking, please park in Baker Beach's South Lot. There is no parking fee for handicapped parking. To occupy an ADA spot, any visitor has to display a valid disabled parking placard.
Free Parking Options Close to Baker Beach
Several nearby locations offer free parking spaces to Baker Beach visitors and those visiting the Golden Gate National Recreation Area. Some of the best streets you can get free street parking near Baker Beach are:
Bowley Street
Stilwell Road
El Camino Del Mar
Pershing Drive
Baker Beach: Nearby Things to Do
There are several close-by activities to enjoy when spending the day at Baker Beach. For access to such activities and events, you can use metered parking or free parking in the main parking lot. The north end offers a plethora of restaurants to choose from, and down on Lincoln Boulevard is access to a historical museum, national cemetery, biking trails, and so much more.
Now Is the Time to Come To Baker Beach
Whether you want to visit mile rock beach because of the beautiful cliffs, the long walk you can take down the seashore, or on-site picnic tables, it will capture your attention and make you want to drive to San Francisco, CA, again. There's never been a better time to come check out a California and Bay Area beach than now. If you're coming with family to this California beach, always plan for warm days and excellent park service when you visit the nearby national park. This is sure to make your trip more fun.
Find Parking in San Francisco Easily
Parking Access is here to help you find the best lot for your next trip to the famous beach National Park Service. In addition to the Baker Beach parking guide, our team can help you find useful public parking information for many other locations! If you plan on watching a San Francisco Giants or Golden State Warriors game soon, learn more about:
San Francisco residents and visitors who wish to leave their car at SFO before their flight may find and pre-book a spot through: