We all know that traveling by car to and from the airport is a pain in the butt. So we've put together 8 simple how-to guide to help relieve some stress when you have to park at your airport.
Why use airport parking in the first place? Chances are you can't find a family member to drive you, and you'd just rather not get a taxi or use Uber, so what's left? Leaving your car at the airport! But do you know all the details about parking at LAX, JFK, O'Hare, Newark or whatever airport you are flying out of? Probably not, but you will after you read a bit further.
#1 Short-term or Long-term parking
To start with, you have to choose how close you need to be at the airplane terminal. Generally short stay is nearest and most costly, with long remain frequently requiring a shuttle bus to the terminals, however, it's least expensive.
Be that as it may, to what extent you're off on vacation doesn't really need to direct where you decide to leave your car. In case you're going for a short period, like a weekend getaway, you can opt for short term parking, but if you don't mind parking further away and taking a shuttle, long term parking will save you a lot of money
#2 Meet and Greet aka Valet Parking
If you don't have time to spare and need to get through security because you're running late, a valet parking service might be your only option.
Valet parking is where you hand over your keys and another person leaves your vehicle securely for you, and recovers it from the lot that you never see. You have to trust the people you're leaving it with, but rest assured they are typically fully insured. However, if you read the fine print, you'll notice that they can't be held liable for anything that happens to your vehicle or if anything is stolen. Very interesting. We don't recommend this option, but as we said above, if you're in a rush, it might be your only option.
Always take a spare set of keys if you're leaving your car at the airport and valet parking. There also can be human error and you don't want to be stuck at the airpot after a 7 hour flight from London, that's for sure.
#3 Self-parking
The other option if you completely don't trust valet parking services, is to opt for self-parking. This is where you pull into a lot, take a ticket and park yourself in any open space. Typically you'll wait at a bus spot for a shuttle to collect you and your luggage and shoot you off to the airport, with 5-10 other guests. It's by far the cheapest way to go.
If self-parking is for you, be sure to take a photo of your car, along with the surrounding area. Also keep in mind, if you're worried about finding your car when you get back there's a few iOS and Android apps that can help you locate it using your cell phone.
#4 Hotel Parking
It tends to be helpful, on the off chance that you are remaining the night prior to your trip at a nearby airport hotel, to leave your vehicle with the Hotel. Airport Hotels, for the most part give high security, and even some hotels have underground garages with direct access to the terminal. It doesn't get much more convenient than that.
#5 On-airport parking or off-airport / independent parking lots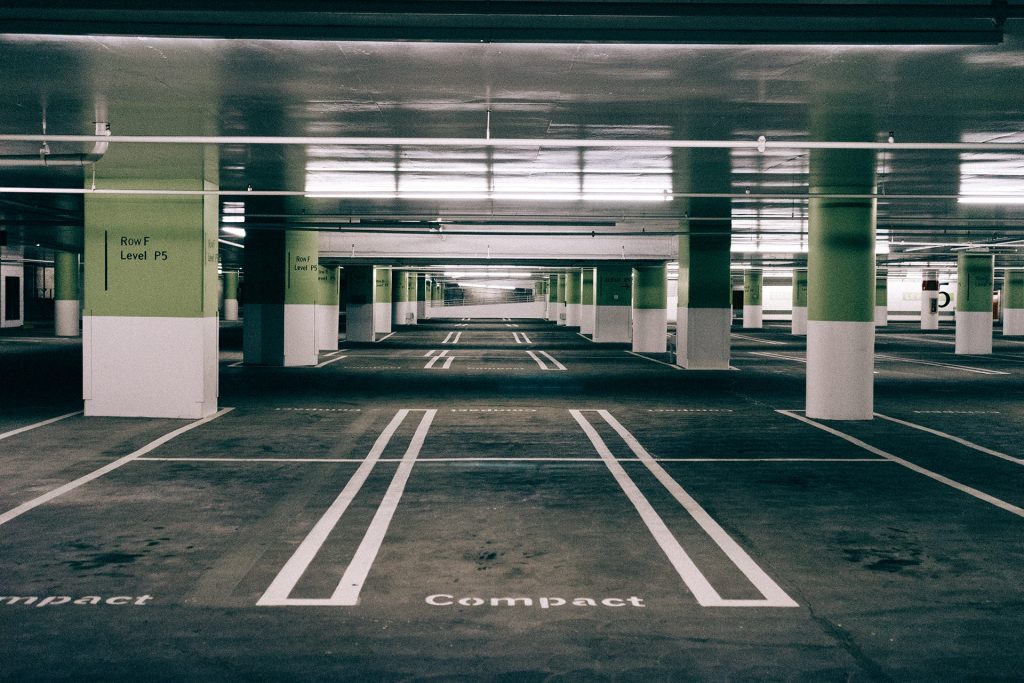 The most straight forward type of airport parking is the parking lot or garages offered by the airport itself. Many of them you can park and walk to the terminal, in some cases, you'll have to catch a shuttle. But they are by far the least risky and have solid reputations as the airport authority either manage them or hire an outside parking management company to operate the facilities. However, if you're a bargain seeker, independent off airport parking lots will be you best bet and we explain how to find them in the next section.
#6 Reserve your airport parking in advance
Off-airport parking and independent owned and operated parking lots in many cases can be seen when driving to the airport – in which case you could drive in and park. However, to really get an idea of what is available at your airport, visit one of the many airport parking searching sites that we list below, to find, pay and reserve you space in advance.
What are your suggestions for airport parking? Share with us on Facebook or Twitter.