Riot Fest Parking
Drivers always have a hard time finding convenient event parking, and the Riot Fest situation is no different. Our guide will help you plan your visit by providing the nitty-gritty of festival tickets, Douglass Park parking, and transportation. Compare Riot Fest Chicago parking rates to public transit fares to discover how to reduce your expenses.
Where and When Is the 2022 Festival?
Riot Fest takes place every summer in Douglass Park, quick drive west of downtown Chicago, IL. Visitors can access the park from S. California Ave. The three-day music event begins on September 16th and ends on September 18th, 2022.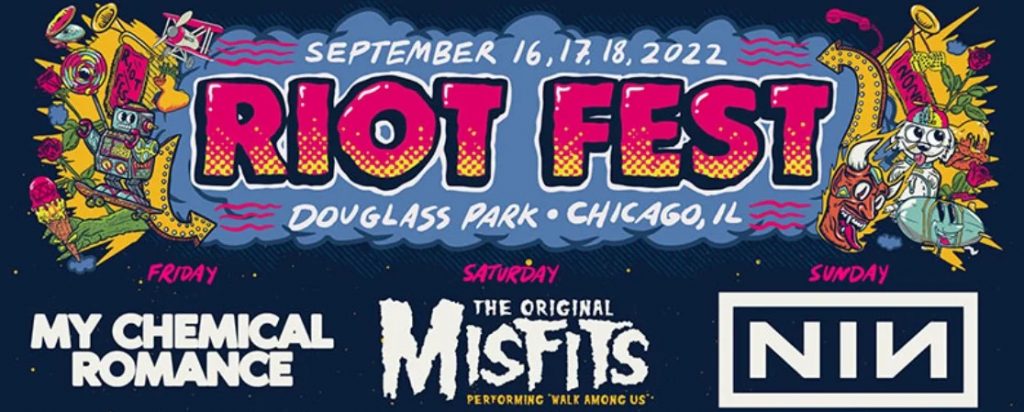 Riot Fest Tickets
The festival welcomes guests of all ages. While children younger than six and Douglass Park neighbors may enter free of charge, others should purchase tickets online.
Ticket Type
Price

(Fees Not Included)

1-Day GA

$109.98

2-Day GA

$189.98 

3-Day GA

$299.98

1-Day VIP

$149.98

1-Day Deluxe

$299.98

1-Day Ultimate

$849.98
These prices may vary according to the day. 
Limited Parking for Riot Fest Visitors
Car parking near Douglas Park is highly restricted, so drive only if you must. Don't park on residential streets—look for up-to-date information on the festival's official website. Use SpotHero to find additional options or ride a bicycle instead since bike parking is easier to find.
The Riot Fest parking cost was $20 to $30 per day, depending on the location, but fees may change this year. Fixed rates and all the details will be available at a later date. 
While overnight parking isn't allowed, a limited number of ADA stalls are available on the corner of Ogden Avenue and Sacramento Drive. Every visitor occupying these spots must display a disabled parking permit.
Use Public Transportation
Chicago's "L" trains are the best way to avoid the Riot Fest parking hassle, and the California station at 2011 S. California Ave. is within walking distance of the festival entrance. Take the CTA Pink Line to get there for only $2.50 and then head north. Alternatively, hop on one of the following buses to reach the streets within or around the park: 12, 18, 94, and 157. 
Full Lineup
My Chemical Romance, Misfits, and Nine Inch Nails are the headlining bands, but the event will host many other musicians. The Riot Fest 2022 lineup also includes Placebo, Jimmy Eat World, Ice Cube, Yellowcard, Bauhaus, and more. See the list of all performers below.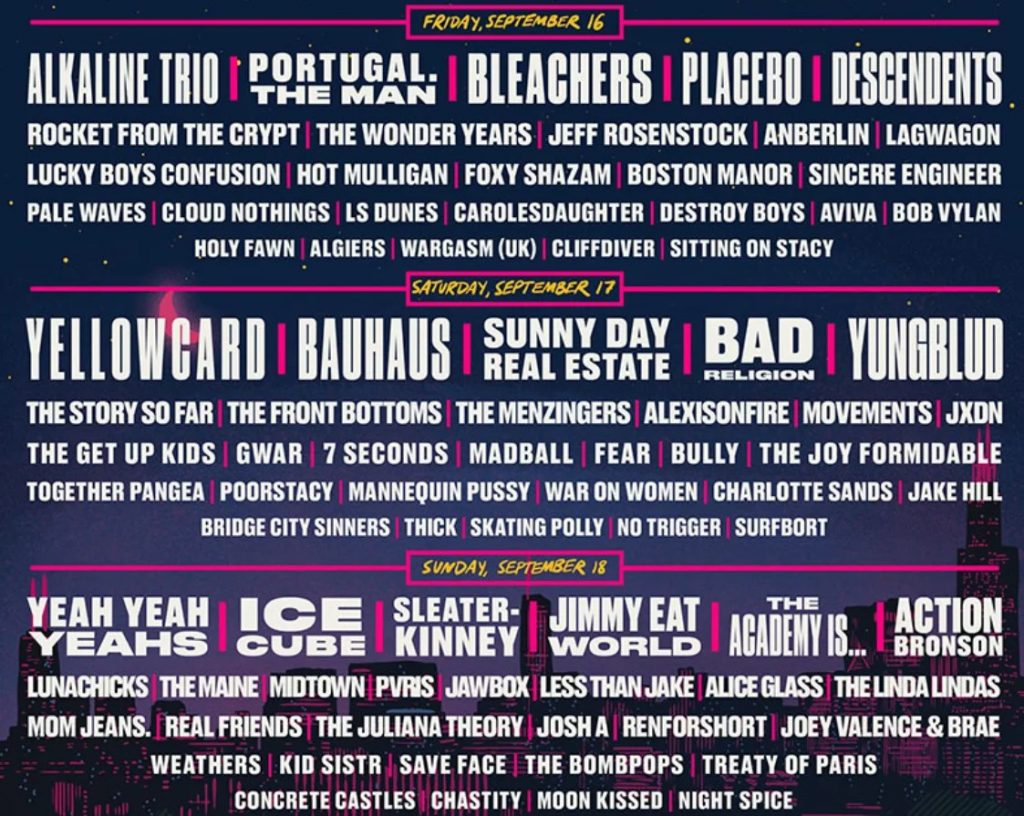 We also cover other Chicago festivals like Pitchfork Music Festival and Lollapalooza.