Palace of Fine Arts Parking
Set in the Marina District of San Francisco, California, the Palace of Fine Arts has plenty of short-term parking options in the vicinity. A beautiful dome, lagoon, and massive pillars make this city attraction ideal for special events. If you're planning a visit for such an occasion, finding parking at the Palace of Fine Arts Theatre can be more stressful than usual. Our guide will help you locate a convenient spot, discover the Palace of Fine Arts parking fee, and prepare a backup plan. 
The Palace of Fine Arts is situated at 3601 Lyon Street and is open Tuesday through Sunday from 10 AM to 5 PM.
Convenient Parking at the Palace of Fine Arts
Visitor parking at the Palace is obtainable on a first-come, first-served basis along Palace Drive and in the lot behind the building. After entering the lot from Palace Drive or Girard Road, use the machine to pay for parking, and place the receipt on your dashboard. While the car parking area is open 24/7, most on-site street spots are subject to a time limit.
In addition to standard vehicle parking spots around the venue, there's one EV charging station at the Palace entrance. It uses solar energy and is available free of charge.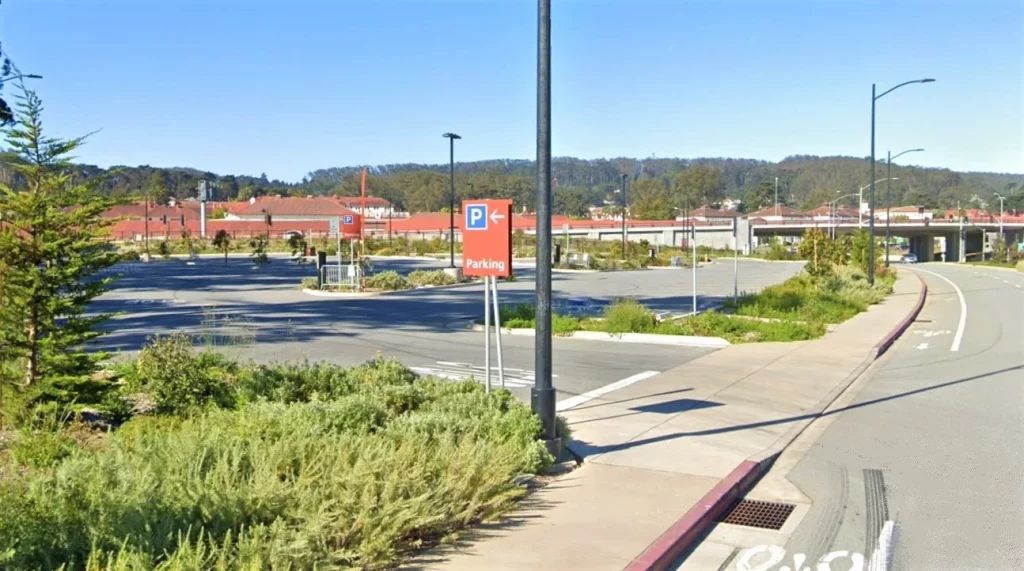 Note: The area is a hotspot for car break-ins, so be sure not to leave any valuables in the vehicle, especially not in a visible place.
How Much Is Parking at the Palace of Fine Arts Lot?
While most spots on Palace Drive are available at no charge, the Palace of Fine Arts parking cost for those staying in the lot is as follows:
$1.90 per hour
$9.50 per day
If you come across a free parking stall on Palace Drive, remember to check the time limit, which varies from 2 to 4 hours. Those who plan on staying more than 4 hours should park in the lot.
ADA Parking Availability 
Accessible parking for Palace of Fine Arts visitors is available at several locations around the building: at the entrance, on Palace Drive, and in the lot behind the building. The number of these stalls is restricted, so we recommend early arrivals during events. If you plan on coming on a non-even weekday, finding a suitable ADA spot shouldn't be an issue. A disabled parking permit is required, though.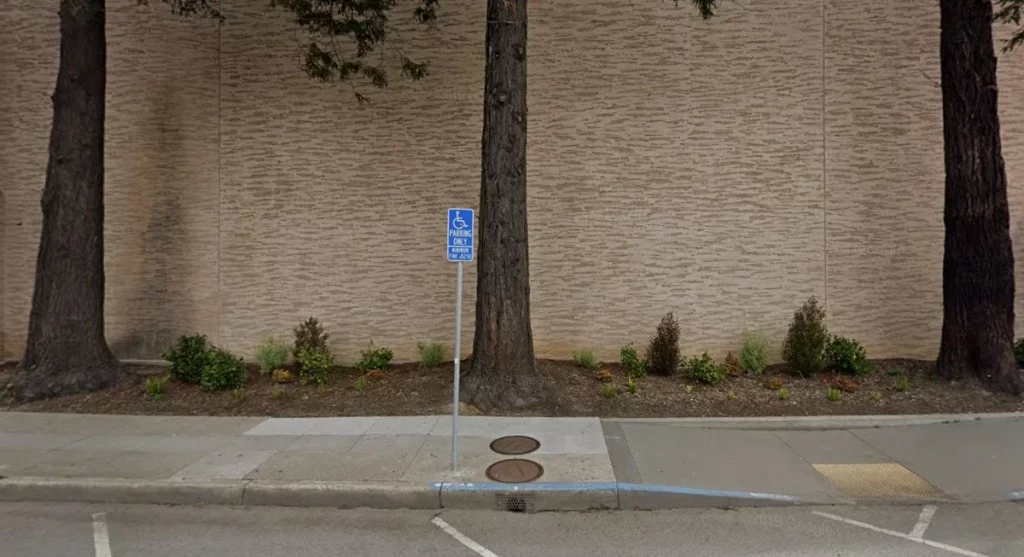 Metered Parking Around the Palace
Ample parking is obtainable on the streets around the Palace, including Baker Street. Finding a vacant parking space may take longer on weekends and event days, so take that into account if you're coming during peak hours. Most meters are in effect from 9 AM to 6 PM, while the hourly fee or time limit varies according to the location.
If you find an available spot near the Palace, read the posted sign carefully before heading to the building to avoid SF parking tickets.
Additional Parking Near the Palace of Fine Arts
If you're planning a visit during peak hours or special events, we suggest creating a backup plan. For this reason, our team looked into the Palace of Fine Arts parking alternatives and listed the top options below.
Crissy Beach Parking Lot

is an 8-minute walk away and offers plenty of car parking spots. The lot is usually free of charge, but paid parking might be in effect during weekends or events. It's open until 10 PM.

Letterman Digital Arts Garage

is placed within a 10-minute walk of the Palace and provides ample covered parking. If you dine at Sessions at the Presidio, you'll get discounted parking and pay only $5 for 2 hours.
There are several additional car parking facilities in the area offering parking for approximately $10, such as Wells Fargo Lot at 2055 Chestnut St. However, these are at least a 15-minute walk away, and visitors can usually find a suitable spot much closer.
How To Take Public Transit to the Palace
The Marina District is easily accessible by public transportation. Muni bus lines #28, #29, #30, and #43 offer the most convenient transfers to the Fine Arts Palace. You may also hop on Muni bus #22, #41, or #45; all of them make stops in the vicinity. Muni's single-ride cash fare is $3.
The best way to reach your destination from Fisherman's Wharf is by taking the #30 Stockton bus. If you're riding BART, hop off the train at the Montgomery Street station on Market Street and head to 3rd Street to take the #30 Stockton bus. 
All Golden Gate Transit buses going downtown also stop close to the Theatre, and bus fares start at $5. Click here for schedules, maps, and other helpful info.
Find Parking in San Francisco Without Any Hassle
Our parking experts have crafted in-depth parking guides covering all points of interest across the country and wider. In addition to the Palace of Fine Arts parking information, we can help you learn more about other city attractions, like Golden Gate Park and Baker Beach, which provides amazing Golden Gate Bridge views. Click on the following links for more details.
If you're flying out of San Francisco International Airport, we have a perfect guide for you. SFO Parking comprises all on-site parking services, private lots with airport shuttles, hotel deals, and much more. Use it to quickly compare your options and make a reservation on the spot.