Designed by architect J. Erik Jonsson and opened to the public in 1964, the Dealey Plaza is located in downtown Dallas, Texas. Named after George Bannerman Dealey, it's the site of President John F. Kennedy's assassination in 1963. The plaza was once part of the Old City Park, which also included what is now Main Street Garden Park and Thanks-Giving Square. Here, we'll discuss the best Dealey Plaza parking options and nearby lots and garages. We'll also share information about the local transportation services serving the area, which are the best alternative to driving.
Guide to Parking at Dealey Plaza
The Dealey Plaza is located at 411 Elm Street, Dallas, and the paid parking area is adjacent to the building. The daily parking fee varies per lot, but expect to pay around $10.
There are limited spaces available on a first-come, first-served basis, and no buses or oversized vehicles are allowed. All lots are patrolled by security guards, and cameras are present throughout the area. Plus, there may be a discount for those who show a museum admission ticket.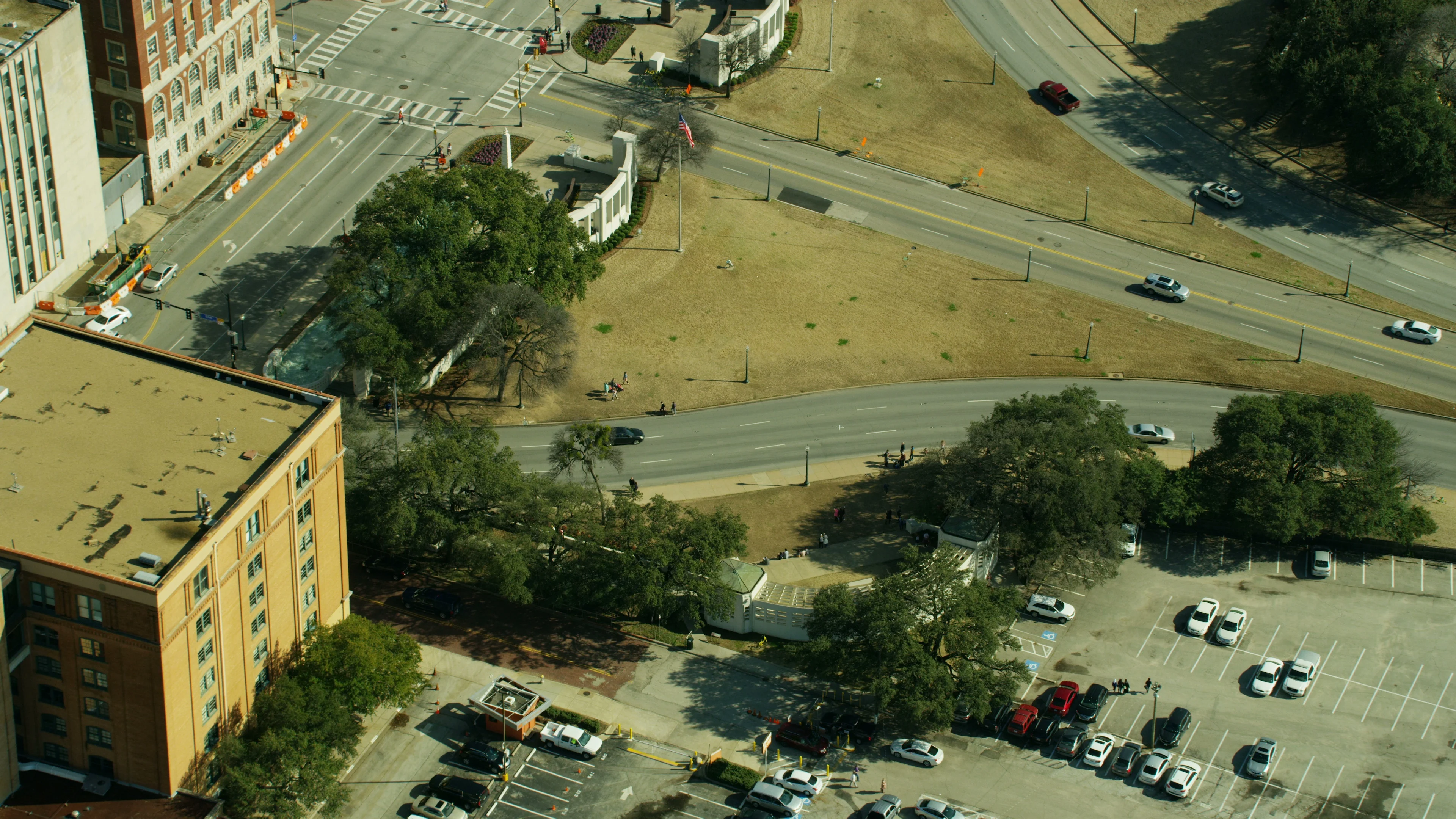 Note: Dealey Plaza is a popular tourist destination as it's home to the Sixth Floor Museum, so expect large crowds during peak times.
Find a Spot in a Nearby Garage
If there's no space available at the Dealey Plaza parking, you can consider parking your vehicle at nearby garages and lots. Here's a list of the most convenient and affordable options to choose from.
| | | |
| --- | --- | --- |
| Parking Facility | Parking Fee | Address |
| ABM Parking Services | $7/hour | 601 Commerce St Dallas |
| Park Place Parking Lot | $7/hour | 501 N Houston St Dallas |
| PCAM, LLC PCA Lot 2 | $10 flat rate | 609 Elm St Dallas |
| Ace Parking Management, Inc. | $10/hour | 710 Commerce St Dallas |
| LAZ Parking Limited, LLC Crowne Plaza | $4/hour | 1015 Elm St Main Street District |
| Trinity Parking Group | $5 flat rate | 146 W Commerce St Dallas |
| Peak Parking, LLC | $7.58/2 hours | 912 Ross Ave Downtown Dallas |
These are the best parking options near the Dealey Plaza but keep in mind that the parking fees mentioned above are subject to change.
Park on the Street
If you need to park your vehicle near the Dealey Plaza for a short period of time, you can use an on-street parking spot. Read the posted signs to park properly and avoid getting a ticket.
On-street parking meters in Downtown Dallas are available and enforced every day of the week from 7:00 AM to 6:00 PM, with a maximum stay of 2 to 4 hours. These meters accept coins of $0.25 and $1.00 denominations and credit/debit cards. Hourly rates for parking range from $0.50 to $2.00.
Take Public Transportation
Dallas is home to the country's largest light rail system, the DART (Dallas Area Rapid Transit). You can also opt for buses, trolleys, and taxis to get around the city.
The DART trains and buses operate daily from 5:00 AM to midnight, and a single ride costs $2.50. Use this link to find more information.
Park Easily Near Other City Attractions
Aside from Dealey Plaza parking, we've created many articles providing information about cheap parking options near various locations popular among Dallas residents and visitors. For instance, we can help you find a spot near the Dallas Museum of Art, American Airlines Center, White Rock Lake, and Dallas Zoo.