Crissy Field parking
Once an airfield for the United States Army and now a popular public recreational area, Crissy Field is one of downtown San Francisco's most beloved national parks. Visitors love hiking or biking along the site's promenade, exploring nearby beaches, or taking in stunning views of the Golden Gate Bridge and the Bay. The park offers several beachfront parking lots, which can quickly fill up during the summer months. Learn about the most convenient parking areas, updated costs, and public transportation options.
Convenient Parking Near Crissy Field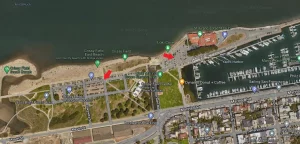 When exploring the park's east side, visitors will find a spacious surface lot located west of the Crissy Field Center along Mason St. Note that a 3-hour time limit may be imposed on this lot between 9 AM to 5 PM. Alternatively, visitors may utilize the public parking lot next to the St. Francis Yacht Club.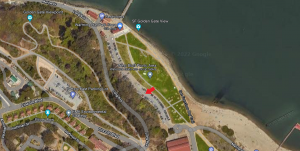 On the west side of the park, visitors have limited options. A parking lot strip sits next to the West Bluff Picnic Area, accessible via Marine Dr or Long Ave. This spot is an excellent place to park if you're snacking at the picnic area or snatching views from the Crissy Field Overlook.
Alternatively, visitors may also park at several surface lots along Mason St, including lots in front of Stilwell Hall and around Sports Basement Presidio. Be sure to follow parking rules to avoid getting towed or getting an SF parking ticket. 
Parking Rates
Parking is mostly free in and around the field during weekdays. On weekends, however, some lots may charge about $2 – $7 a day when parking from 10 AM to 5 PM.
Alternative Options Near the Field
We did a little digging and discovered more parking areas near the field. While these lots are farther, you may consider these as a fallback if the above options are filled up.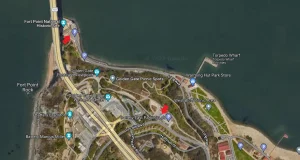 Fort Point National Historic Site: Limited free parking with ADA parking spots is available at Fort Point on a first-come-first-served basis. The walk from here to the national park takes around 14 minutes. 
Battery East Parking Lot: A surface lot with Golden Gate Bridge views is available along Battery East Rd. Paid parking is enforced here from Monday to Sunday, 10 AM to 5 PM. The rate is $7 for all-day parking.
Utilize Public Transport to Reduce Costs
The Golden Gate Transit serves San Francisco Bay Area's North Bay Region, including the field. Visitors can ride bus lines 130, 150, 28, or 30 to several stations near the field, some of which are less than a 9-minute walk from the national park. Visit the Golden Gate Transit website for stops, schedules, and fares.
Find the Best Parking Spots in San Francisco 
Aside from Crissy Field parking, we've covered several points of interest in the United States. If you're visiting or residing in San Francisco, we can help you reserve a parking space in advance or find out more about the following places:
Alternatively, our SFO Parking guide has everything you need to know when parking at San Francisco International Airport, including on-site and off-site parking, airport shuttles, and hotel deals.