Acadia National Park Parking
Managed by the NPS, the National Park on Maine's Mount Desert Island is a perfect year-round destination. The number of visitors and demand for parking is on the rise from May to October. Our comprehensive guide will provide on-site parking locations, park entrance passes, and alternatives. Compare your options to plan a smooth and affordable journey in no time. Also, if you're coming from Boston, click here to find the best driving route and hot traveling tips.
Where To Find Parking at Acadia National Park
The list shows all Acadia National Park parking lots, nearby sites and hiking trails, and accessible parking availability. 
| | | |
| --- | --- | --- |
| Parking Location | Nearby Attractions | ADA Parking |
| Cadillac Mountain | Cadillac Mountain Summit & Blue Hill Overlook | Yes |
| Echo Lake Lot | Echo Lake Swim Beach, Beech Cliff Trail & Canada Cliffs Climbing | Yes (plus a ramp leading to the beach and restrooms) |
| Jordan Pond North Lot | Jordan Pond House & Boat Launch Area | Yes  |
| Sand Beach Park Lot | Sand Beach, Ocean Path & Great Head Trail | Yes |
All lots operate 24/7 most of the year. Cadillac Mountain and Echo Lake Lots are closed from December to April 15.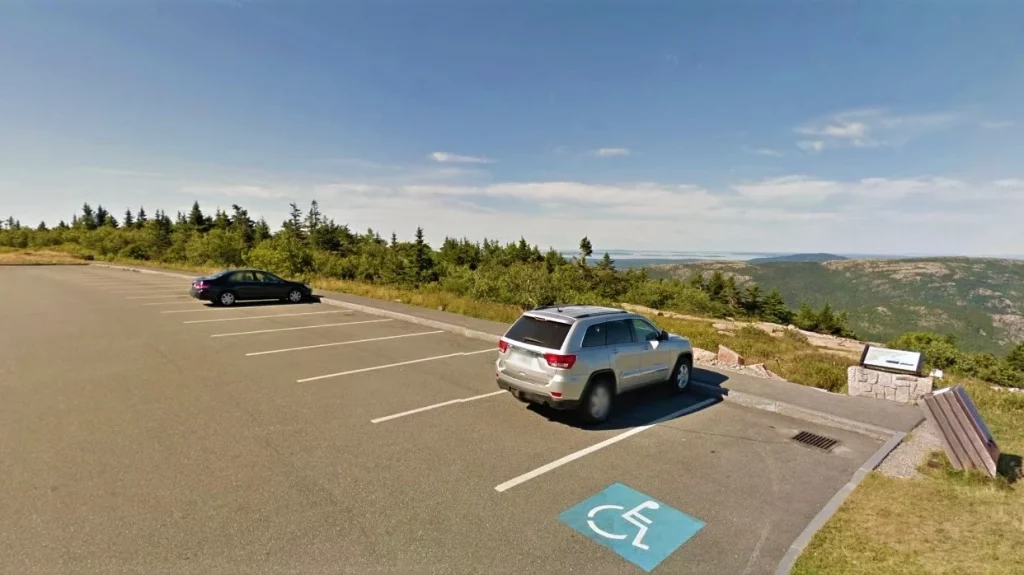 Additionally, you may find limited parking along Park Loop Road. Note that parking outside of designated parking stalls is prohibited.
Acadia National Park RV Parking Areas
RV parking in Acadia National Park is offered by Jordan Pond North Lot, which has twelve suitable spots. Echo Lake Lot accommodates buses with permits only, while the other two lots provide only van-accessible stalls for those with disability permits. See the parking prices for all vehicles below.
Entrance & Visitor Parking Fees
You can purchase the National Park passes online for the following prices. These include both entrance and parking costs, while those without a vehicle pay a $15 fee only.
| | | |
| --- | --- | --- |
| Type of Park Pass | Entrance + Parking Fee | Duration |
| Private Vehicle Pass | $30 | 7 days |
| Motorcycle Pass | $25 | 7 days |
| Acadia Annual Pass | $55 | 12 months |
The $30 fee applies to non-commercial oversized vehicles, too. Be sure to place your park entrance pass on the dashboard before leaving the parking lot.
Take a Bus to the Park
Island Explorer's buses run to the National Park and surrounding locations free of charge. Most routes operate every day from June 23 to mid-October. All buses have bicycle racks and wheelchair lifts and allow collapsible strollers on board. See the map below and click here for routes, timetables, and other information.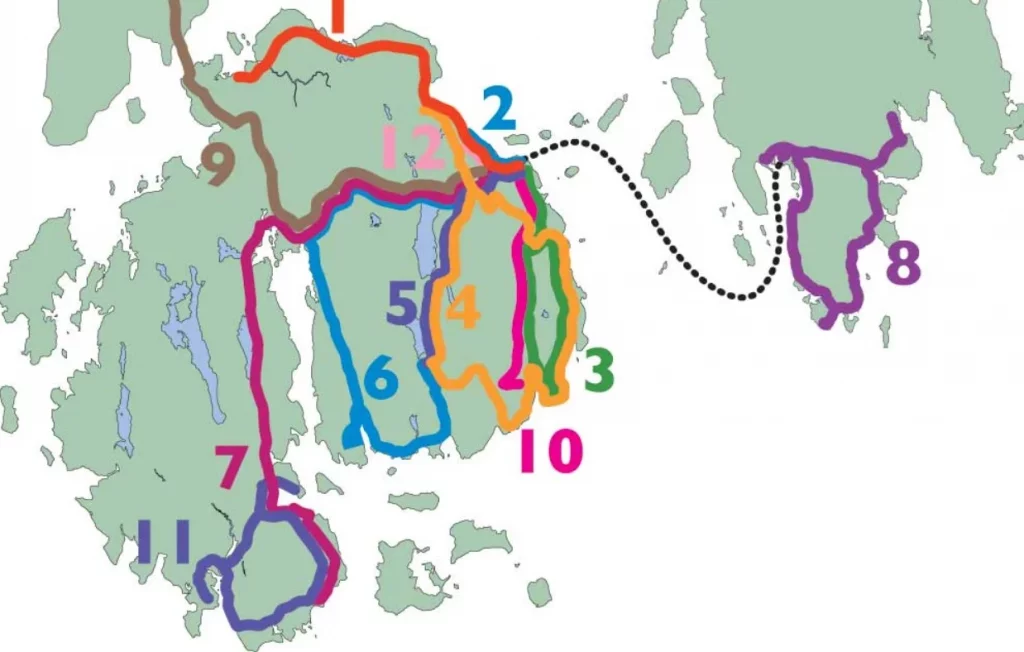 Parking Access also covers the National Park's closest airports: Bar Harbor Airport Parking and Bangor Airport Parking. Find our other guides here.