Last Updated on May 23, 2022 by Snezana Grcak
Grand Ole Opry Parking
The Grand Ole Opry House organizes live radio shows, tours, and other country music events. It has been home to the Grand Ole Opry since 1974 and is the main attraction of Nashville's Music Valley. The seating capacity is 4,372, and parking near Grand Ole Opry is ample and convenient. Our guide will assist you in planning your visit by providing the Opry House parking information, directions, and alternatives.
All About Parking at the Grand Ole Opry House
When planning an Opry Show visit, you don't have to search for off-site parking options and reserve in advance. The Grand Ole Opry paid parking area is close, secure, and extremely spacious. The venue also provides another surface lot for buses and oversized vehicles.
Purchase your Premier Parking pass upon entrance, and keep it at hand so that you can scan it before exiting the lot. Note that there are no in/out privileges. See the Grand Ole Opry parking map and directions below.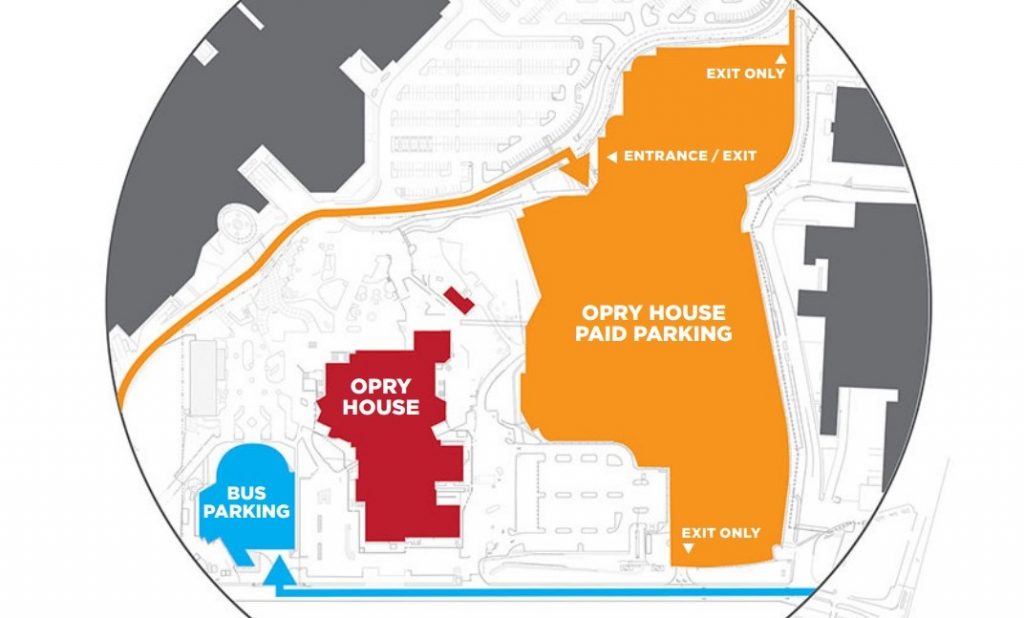 To reach the main Grand Ole Opry parking lot, use Exit 11 off of Briley Parkway, enter the Opry Mills area, and then follow the Paid Parking signs. The entrance is on the north side of the lot, as you can see on the map. If you're driving a bus, access via Exit 12 and follow the directions from the map. An event parking attendant will direct you to the closest available spot.
How Much Is Parking at the Opry House?
The Grand Ole Opry parking cost is $15, but standard rates may differ for other events or non-show days. If you're willing to take a short walk and avoid expenses, park at the Opry Mall, which offers free parking at all times. Reservations aren't available, though, so we recommend early arrival to get a suitable Grand Ole Opry House parking spot.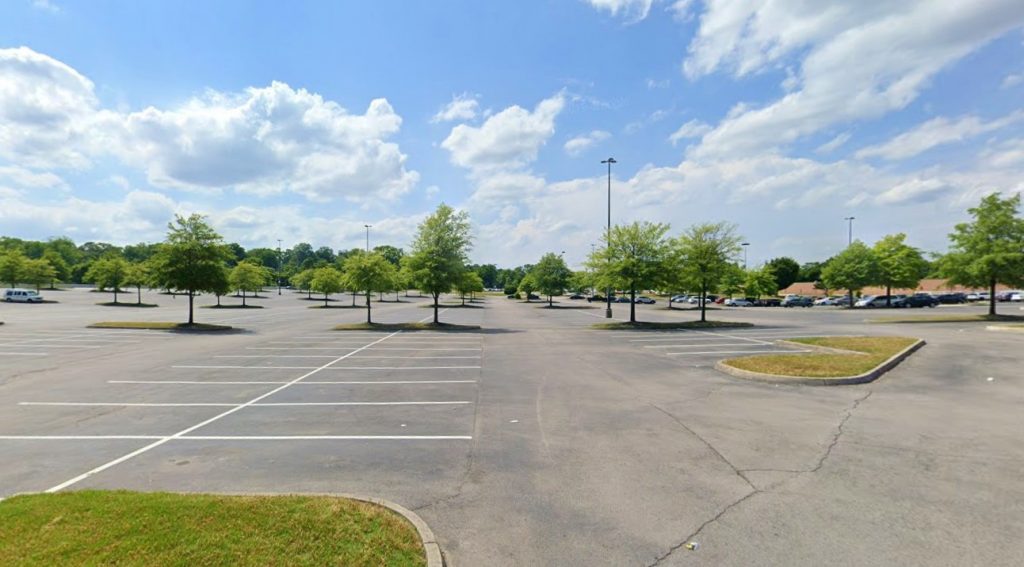 ADA Parking & Accessibility
Convenient parking for Grand Ole Opry visitors with disabilities is available on a first-come, first-served basis at several locations. In addition to the main paid lot, there's limited accessible parking in front of Dave & Busters, which is across the street from Opry House, and in the mall parking lot.
The Grand Ole Opry House also provides free wheelchair rentals. While wheelchair lifts for access to the seating areas are on the second level, accessible restrooms are available on each level. Guests can also purchase special accessible seating tickets or even arrange qualified interpretation by calling (615) 871-OPRY three weeks in advance.
Take Public Transit to Music Valley
WeGo Public Transit's Bus 34 operates between Downtown Nashville and Opry Mills. It makes a few stops on Opry Mills Drive before it reaches the mall. The local two-hour pass is $2, while the day pass is $4. Alternatively, you can buy a ticket online.
If you're staying in a city hotel, its staff can probably arrange a low-cost shuttle service to the Opry House. Those who are flying into the city should pre-book a Nashville Airport Shuttle or rent a car.
Find Parking in Nashville Without Any Hassle!
Our team creates in-depth articles on a daily basis and provides assistance to drivers across the world. In addition to the Grand Ole Opry parking guide, we can help city residents and visitors learn more about Nashville Monthly Parking and find amazing spaces at the following venues.
If you're planning a trip, go through our Nashville Airport Parking guide to find information about on-site and off-airport parking lots and fees. Compare prices to find awesome parking deals and get a mobile parking pass in no time.