Compare reviews and features with other top parking companies
ParkingAccess.com can find you safe and affordable parking on the spot! We will help you book a discounted parking space at many airports, cruise ports, and even major ballparks. Discover the best parking offers and deals, and make a parking reservation within minutes!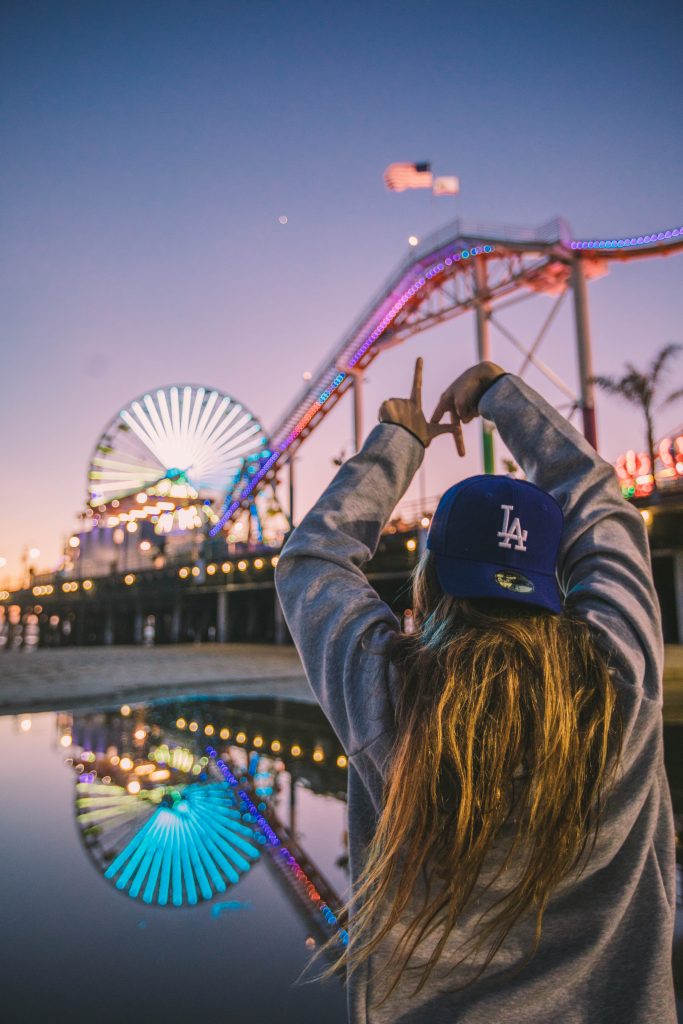 The Port of Long Beach is the second busiest one in the United States, right after the port of Los Angeles in San Pedro. Popular Carnival Cruise ships, as well as some other cruisers of the Carnival cruise lines, arrive and depart from Long Beach. It is situated 12 miles away from the Long Beach Airport and 23 miles from Los Angeles International Airport (LAX).

If you plan on going on a cruise trip, and you're driving to the port, you should inform yourself of all parking options in the area. This way, you can find cheap cruise parking in advance and leave your car in a safe place while on the beach cruise vacation. Several parking providers, at or near the Port of Long Beach, offer convenient long and short-term parking spaces for cruise passengers. Various parking options are available, including uncovered or covered parking, indoor parking, garage parking, etc.

Our guide on where to park and stay provides a simple and safe online reservation process, clear and upfront pricing, and relevant reviews. We have divided this article into three categories: Official Long Beach Harbor Cruise parking, off-site parking, and hotels near Long Beach Harbor with day cruise parking.
Let's dive in!
Official Long Beach Harbor Cruise Parking
The Port of Long Beach offers a large parking garage located so close to the seaport that you will need only a couple of minutes to reach the cruise terminals. It is a five-story garage that provides nearly 1500 parking spots. To access this facility, look for the porters wearing red caps – they are at the terminal entrance and will help you with your luggage and direct you to the garage.

The daily rate in the official Long Beach Harbor cruise parking facilities is $17.
Oversized vehicles pay the same rate – $17 per parking space each day. They accept cash and all major credit cards.
Accessible Parking/Handicapped Parking at the port is available in all port parking areas. Vehicles using designated car parking spots have to own a disabled parking permit, license plate, or an ADA placard. Standard parking rates apply to disabled parking.
Off-Site Long Beach Harbor Cruise Parking
Off-site parking structures usually offer the best parking value, and that's why budget travelers often look for parking lots that are a bit farther away but cheaper. However, there is no secure parking lot within walking distance that offers more affordable parking rates.

You can find safe Long Beach Harbor cruise parking in nearby downtown Long Beach, but those parking garages and lots are a few miles away. Therefore, you should organize a taxi ride or use Long Beach transit to the cruise port. Although they do not provide free shuttle service to the cruise terminal, some of those parking facilities provide reasonably-priced long-term parking that can be worthwhile.

Listed below is more information about each public parking area in the City of Long Beach:

IMPORTANT: THE CITY OF LONG BEACH HAS A STRICT POLICY THAT STATES NO VEHICLE SHALL PARK FOR MORE THAN 72 HOURS IN ANY CITY OWNED OR MANAGED PARKING LOT
| | | | | |
| --- | --- | --- | --- | --- |
| Parking Lot/Garage | Rate | Address | Distance | Working hours |
| Civic Center Parking Garage | $10 per day | 332 W. Broadway | 2.5 miles | 24/7 |
| City Place Lot A | $12 per day | 50 E. 6th Street | 2.7 miles | 24/7 |
| City Place Lot B | $12 per day | 50 E. 5th Street | 2.6 miles | 24/7 |
| City Place Lot C | $12 per day | 50 E. 3rd Street | 2.4 miles | 24/7 |
| 100 W. Broadway Parking Garage | $14 per day | 100 W. Broadway | 2.4 miles | 7 AM to 2 AM daily |
| 4th & Pacific Lot Long Beach City | $5 per hour$45 per month | 328 Pacific Avenue | 2.6 miles | Mon-Fri: 3 PM to 7 AMWeekends: 24 hours |
| Long Beach & Broadway Lot | $5 per hour$45 per month | 145 Long Beach Boulevard | 2.6 miles | 24/7 |
| Promenade Parking Lot | $5 per hour | 233 The Promenade North | 2.8 miles | 24/7 |
Hotels near Long Beach Harbor with Cruise Parking & Shuttles
Hotel parking is available as well. The Park & Cruise Packages offered by numerous Long Beach hotels are one of the best parking alternatives for passengers who want to stay in the city before or after the sailings. Get a good night's rest in a nice Long Beach hotel, a discounted or free parking spot for the duration of your trip, and even shuttle transportation to the port complex. This way, you can start your cruise from the port refreshed and stress-free.

To save you some time, we have already found hotels with the best cruise parking packages:

Hotel Royal – from $87
Residence Inn by Marriott Long Beach Downtown – from $156
Hyatt Regency Long Beach – from $209
Holiday Inn Long Beach Airport – from $209
Hotel Maya DoubleTree by Hilton – from $226
In Conclusion
Since the Port of Long Beach has a large and secure parking structure, the most convenient parking option is to simply leave the vehicle in the on-site parking area. To cut parking costs, you can use off-site parking facilities – they are an ideal choice with the lowest prices.

For all passengers coming a day before the cruises, we have listed the best Long Beach Park and Cruise hotels – they allow you to arrive a day earlier, spend a night in the hotel, and use a shuttle bus service to the cruise ship terminal. This is a great service, and we highly recommend it.

ParkingAccess.com provides a quick and very easy way to reserve your Long Beach Harbor cruise parking. Discover our search results and see what works for you. Don't forget to check us out for your next trip or shore excursions. Happy cruising!
People also searched for:
Port of Galveston Cruise Parking
Port of Miami Cruise Parking
Port Canaveral Cruise Parking
Port Everglades Cruise Parking